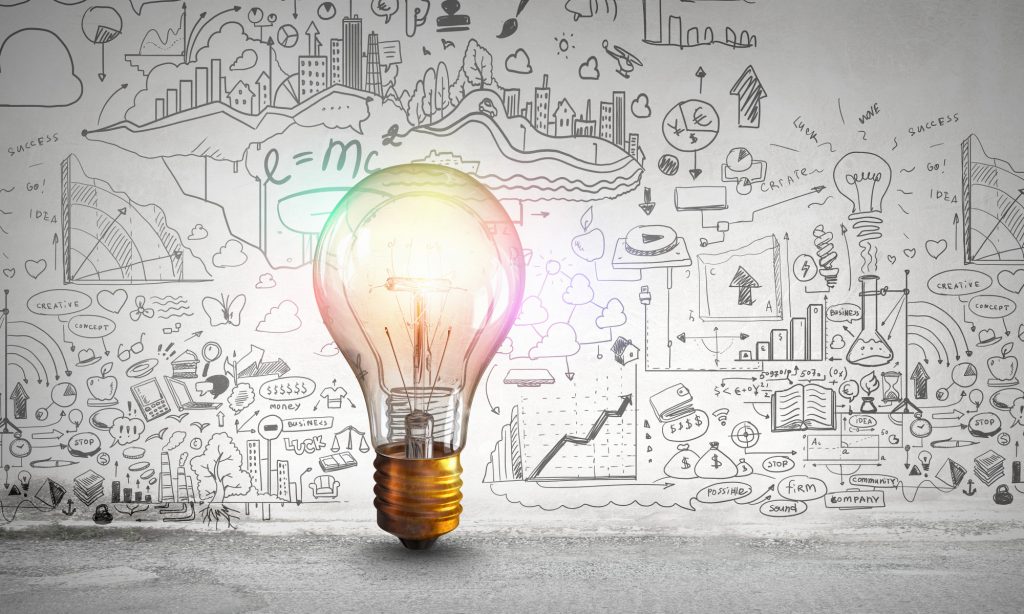 Want to earn money at home? Why not launch a marketing agency?
After all, 4.3 billion people worldwide use the Internet now, especially with smartphones taking over.
There are also many lessons that you can learn from starting your own agency. Even with all these, you need the right level of expertise and a good business sense in order for it to work.
Do you want to learn how to start a marketing business? How do you stand out in the sea of people starting a marketing business themselves?
In this guide, we'll give you 8 essential things you need to know when you start a content marketing business. These are not about learning the trade. Instead, these are about how to start a marketing firm and help make it stand firm on its own.
Sounds great? Here's what you need.
1. Market Yourself First
The first thing on how to start a content marketing business is to use marketing tools. Apply them to yourself. For people to perceive you as a fantastic marketer, you need to be able to "sell" yourself.
Find a way to convince clients that you deserve that job. For some, their success comes from using social media. Crucial points of social media marketing can help when starting a marketing business.
For others, it's their ability to create content. Your expertise in creating content that can wow customers is an asset. Whether it's in creating compelling ads or convincing call to actions, these are vital for you.
Whatever skill you may have, take advantage of it. Use it to persuade potential clients.
Do something that will help convince people. You want to wow them. Show them you are a capable marketer when starting a marketing company.
2. Find Your Niche
The next order of business you need is picking a niche that will sustain your finances. Generalist agencies tend to have a good flow of work incoming. Even then, picking a niche and concentrating your efforts on them gives you a better edge.
Focus on a niche that pays well or you know by trade. Knowing how to start a marketing firm by narrowing your niche can give insight on the industry. Many businesses would appreciate robust marketing efforts, like:
medical clinics
law practices
dental clinics
dermatology clinics
These places will always have money by their side. It's in their best interest to market themselves, but it will be a chore to do it themselves.
Having a content marketing business do it for them gives them enough time to concentrate. If you can generate leads for them while growing yourself, you'll never run out.
3. Decide On Your Pricing
The next thing you need to do is decide on the prices of your services. Many marketers wonder how to start a content marketing business and create the right prices. Some overprice what they do, while some underprice.
Do your best to recoup costs, together with a livable margin. A great post from Instiller notes simple pricing for potential agencies. If you can, make bundled services as well.
Some services can be too cheap, so add them to your existing jobs so you can cover your customer's needs.
4. Keep Yourself Up To Date
While we preface this that starting a marketing business means you need to have the right skills, we'll reiterate them here. You need to have the background to do content marketing. You need to also keep brushing up your tricks of the trade.
Why?
The online marketing landscape changes every time. What is valid last year may be bad marketing this year. When learning how to start a marketing firm, go for new knowledge.
Read on relevant blogs and marketing trends. Learn how to make efficient landing pages. Learn systems like Magento, Salesforce, WordPress, and others.
5. Start Networking
When starting a marketing company, here's a pro-tip. Rather than cold call, it's best to start networking. Expand the people around you first instead of knocking the figurative door to door.
Cold calling has ultra-low conversion rates and it starts you on the wrong foot. If you can, talk to friends, family, colleagues and local people. See if anyone needs a website, marketing or even online ads.
One way to do it is to focus on optimizing local listings of different clients. This lets you play around in the niche and lets you learn algorithms.
Try to learn from the best. Authorities in marketing are there for a reason. See what wisdom you can get for your content marketing business.
6. Master Your Brand Story
If you want to attract followers when starting a marketing business, the best way to do so is to create a compelling story. People love to look at other people's stories, so creating a brand around yourself is fantastic. Make a brand story that can make people gravitate to you.
How do you do that?
Find ways to make your traditional marketing to become fun, adventurous stories. Give people an insight into how you do work and show them that it's fun to do it. Make people salivate over success and achievement and let them want it for themselves.
Tell your client's story. Master every detail and make their history as great as it can be.
7. Set KPIs
How to start a content marketing business depends on how you deserve every penny you work for. Sure, you did the job, but are there results? How do you measure them?
To make sure you can tell anyone that you did a good job, here's a pro-tip. Set key performance indicators. Get tools that track the work that you do for your clients.
8. Hire Staff To Help
Knowing how to start a marketing firm means knowing you can't do it alone. You need to hire people who can take on a few of the work that doesn't need your expertise.
At the very least, find a virtual assistant to take care of repetitive tasks that don't need expertise. You would also need an accountant to handle daily operations and financial matters like taxes and payments.
This is How To Start A Marketing Business
If you want to learn how to start a marketing business, you need to remember a few things. You need to have the right expertise with you. You also have to know how to promote yourself, as branding your business means more people will put their trust in you.
Do you want to learn more on starting a marketing business? You need a partner that can help teach you and provide the tools you need.
We are your one-stop website for your webmaster needs. From knowledge bases like blog writing tips to effective small business growth hacks, we got it for you.