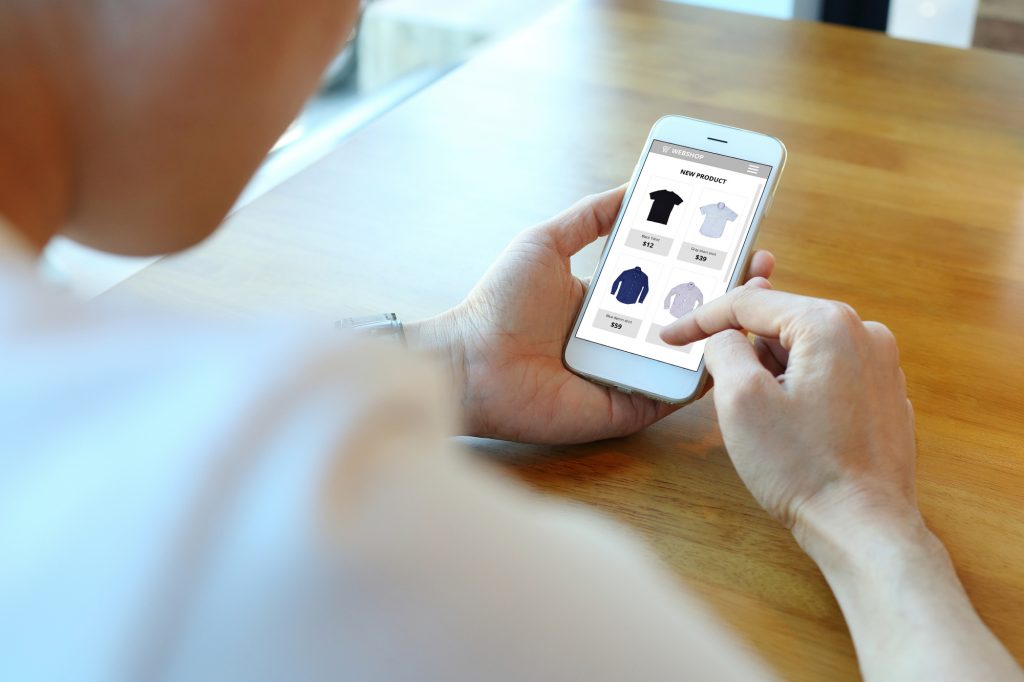 Are you having trouble getting search traffic to your ecommerce site?
Ecommerce SEO is a different animal in the SEO world. Compared to blogs and static business websites, ecommerce SEO is much more challenging.
Product pages are always changing and Google has different quality rating guidelines for ranking ecommerce sites for SEO.
How important is it to rank your ecommerce site in search engines? Considering that shoppers start with a search to buy or research products, it's very important.
How can you get your site to rank in search engines and increase your sales?
Keep reading to find out.
1. Product Descriptions
Take a good, close look at your product descriptions.
Are they unique and enticing? Did you just copy and paste the manufacturer's product description?
You might have a product description that just says what the product is, with nothing beyond that.
A full and unique product description is necessary for a couple of reasons. First, it gives potential buyers more information about the product.
The more information they have, the more they're likely to trust that information and make a purchase.
Second, it gives search engines more information to index. That's a good thing and it can increase your chances of being ranked higher in search results.
2. Keyword Research
When you write your product descriptions, you're going to need to include keywords.
You're not going to have the same keyword over and over again in your content. Instead, you're going to write variations of the keyword to describe the same thing.
People have different ways to search for the same thing. Some might search for buy blue boots online and others might search for blue boots with the brand name in the search.
Google no longer relies on a singular keyword, but rather these variations to decide user intent.
You need to do your research and find how your audience is searching for your products.
3. Optimize Product Images
Product images have a huge impact on SEO, yet they're often overlooked in ecommerce.
Start optimizing them by using a compression tool or plugin to make the file sizes smaller without losing image quality.
That will help speed up load times, which is good for pleasing your users and search engines.
Next, fill out the alt-text and metadata for each image. This is an opportunity to describe the image and use one or two keywords to help SEO.
4. Get Product Reviews
Did you know that 84% of people trust product reviews as much as a personal recommendation?
This gives your potential customers a reason to buy a product right away.
Other great advantages to having product reviews is that your users are creating content for you, and it doesn't cost you anything.
Fresh content also helps your SEO, too. It encourages search engines to keep crawling your site. The more often your site is updated, the better it is for SEO.
5. Get Rid of Duplicate Content
When search engines crawl your site and find content that's been duplicated on other pages or websites, they will penalize you.
That can result in being completely dropped from search results.
That's another reason why you always want fresh content on your site, and you can't afford to get lazy in this area.
If you have a lot of products that you can't write fresh content for, then use a No Index meta tag on those pages. This will prevent search engines from indexing these pages and damage your search results.
6. Redirect Old Product Pages
In ecommerce SEO, it's common to have product pages disappear as products become outdated or they're out of stock.
When these pages are deleted you lose link equity. That will decrease your chances of being ranked in search engines.
What you should do instead is redirect those pages to your new products.
7. Write Unique Title Tags
One of the easiest ecommerce SEO fixes is to optimize your title tags on your product pages.
When you do your keyword research, you'll find how people are searching for products in your different categories, such as boots.
Title tags allow you to get specific with the brand name, model number, and product name. That gives you a better opportunity to show up for a specific product that people are searching for.
8. Mobile, Mobile, Mobile
About 63% of millennials shop on their phones.
If your ecommerce site isn't set up for mobile, you will get left in the dust.
Users and search engines expect that your site will be responsive, meaning that it responds to the user's screen size.
Google has rolled out mobile first indexing, which will index the mobile versions of websites before desktop versions.
Take a look at this page for more info.
9. Offer Useful Content
Aside from offering great product descriptions, you should offer content that's helpful to your site's visitors.
When they go online to buy a product, they'll research the product first, read reviews, and then decide to buy.
The more useful information you offer, the more likely you'll establish trust. When you establish trust, the more likely someone will buy from you.
That helps your SEO because it gives your site more opportunities to be found online and more opportunities to rank in results.
Create buyers guides, product reviews, and comparison articles (product x vs. product y).
These are the types of things your customers are looking for before they buy.
10. Use Schema.org Markup
Schema markup is data that helps search engines decipher what your pages are about.
It was created by a collaboration of the big search engine companies – Google, Microsoft, Yahoo, and others. It was created to allow search engines to display the most useful information to users in search results, such as product ratings.
This presents a huge opportunity to move up in search results because few websites are utilizing this feature.
Ecommerce SEO Will Make Your Site a Winner
If you want your products to be found online, you need to boost your site's SEO. By implementing the suggestion laid out in this article, you'll start to see a noticeable difference in your SEO.
That could turn into a bigger boost in traffic, leads, and sales. That's nothing to sneeze at.
For more ways to boost your SEO take a look at our blog today.