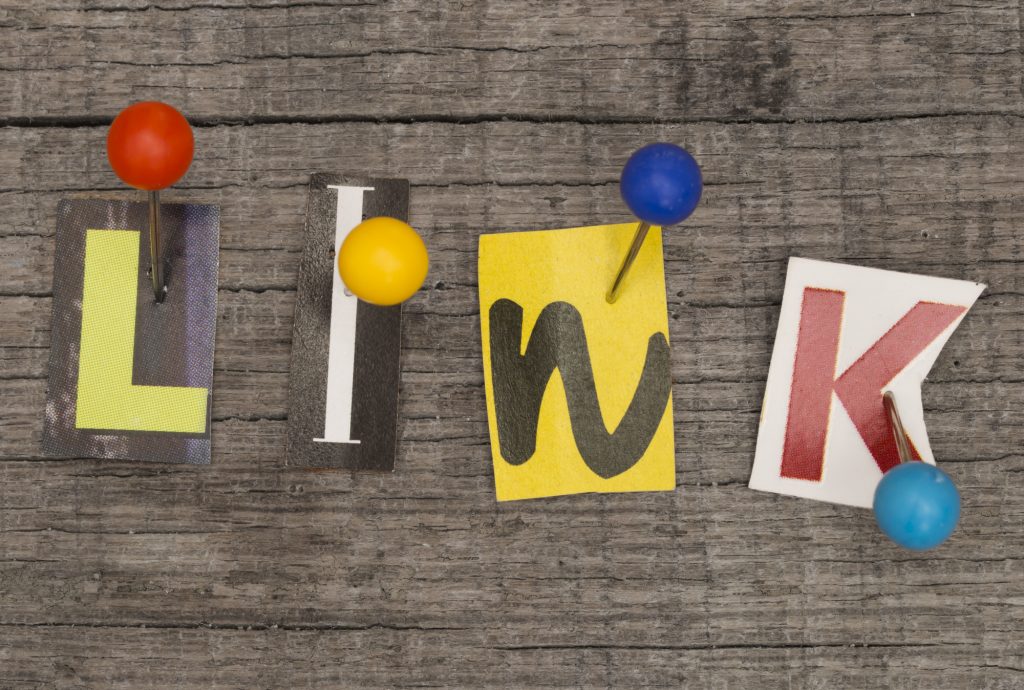 If you're new to SEO, and you're wondering what the difference is between nofollow and dofollow link, you've come to the right place.
You're learning about building a backlink profile and why links are important. It can be very confusing if you're just starting out. Both have an impact on your rankings and you're going to want to pay attention to each type of link in your backlink profile.
Ready to learn the difference between nofollow and dofollow links?
Let's get started!
One Important Concept to Understand
Before we get into the difference between nofollow and dofollow links, there's one important term that you should understand: link juice.
Link juice is the value a link to your site has. The more valuable the link, the more juice that gets passed to your site.
You can then pass that juice over to your other pages with internal links, and pass it to other sites by linking
Let's say that your site has an amazing blog post about making money from blogging. You managed to get a number of quality backlinks to that page.
You get a link to your blog from Forbes, which means that a lot of link juice flows to your site, making your site more credible in the eyes of search engines. Your site will rank higher as a result.
This is why you need to focus on getting quality links, instead of just any links.
What are DoFollow & NoFollow Links?
A nofollow link is a link that has rel="nofollow" HTML code. It tells search engine bots and spiders that crawl your site not to pay attention to that link. With a nofollow link, you're shutting off the link juice tap.
It was originally created because back in the Wild, Wild West days of SEO, spammers found that they could get all kinds of backlinks by leaving comments on random blog posts with a link to their site.
These poor quality sites would rank high in search engines.
To combat this issue and to give searchers a better experience, Google programmers created the HTML code to prevent spammers from piggybacking off of your hard-earned link juice to increase their search rankings.
The reason why it's used because you want to limit the effectiveness of these spam links. You can also use nofollow links in forums, paid links, and other content that may come across as untrustworthy.
Your readers will still be able to reach those links for traffic, it's just that they won't have SEO value.
A dofollow link has no additional code attached to the link, so it looks like this:
How to Tell What Kind of Links You Have?
Do you want to know whether a link to your site is a nofollow or dofollow link?
There are a few ways to do so. The first is to go to a page that links to you.
Right-click on that page and then go to View Source. You're looking for your site in the code, so you'll hit CTRL + F to bring up the Find Bar in your browser.
Do a search for your URL and then check the code. If it has rel="nofollow" in the code, it's a nofollow link.
Browser extensions are useful tools you can use to find links. For Chrome users, you can use NoFollow Simple.
Another way is to use free auditing tools that are available. These tools will scan your site, and tell you how you can improve your site, along with providing you with your backlink profile.
If you want to manage nofollow and dofollow links on your site, there are plugins for WordPress you can install.
Are Nofollow Links Worthwhile?
Just because nofollow links don't pass link juice and search engines ignore them, it doesn't mean that you should ignore them, too.
Backlinks and link juice are important, but there are many other factors Google uses to gauge a site's value to its users.
Social proof is one such example. Links from social media networks like Facebook and Twitter are nofollow, but they do give your site referral traffic.
How to Get DoFollow Links
How can you build up your link profile with dofollow links? Use white hat SEO methods to get those links.
If you create in-depth, original content that's interesting to your audience, they will want to share it with their network.
You can also guest post at other sites. Some of these sites will have a policy to provide nofollow or dofollow links. Check beforehand what a site's policy is.
The Nofollow and Dofollow Balancing Act
Dofollow links are great to get, but in the eyes of Google, it could be too much of a good thing. If every site linked to you with a dofollow link, it would be suspicious. It may cost you a place in search results.
You'll want to have a balance of nofollow and dofollow links for a great link profile.
So what should you do for your site?
Links to your site build trust with readers, whether they're dofollow links or not. If someone comes to your site from another site like Forbes, with link juice or not, there's still tremendous value there. You're getting traffic from a very reputable and trusted source.
That can cement your brand's image in the mind of the reader when they get to your site.
If you focus on your readers and provide them with a great experience on your site, you'll be able to create those high-quality links to your site.
Backlinks Matter, As Do Your Readers
Nofollow and dofollow links are an important part of your backlink strategy. They both offer ways for you to get traffic, build trust in your brand, and boost your search rankings.
Don't get so consumed with trying to get nofollow and dofollow links that you forget about your readers.
They're the ones that you need to put first when you're working on your website. Then you can focus on SEO, and create a backlink profile that gets results.
For more articles about SEO, check out our favorite SEO articles.