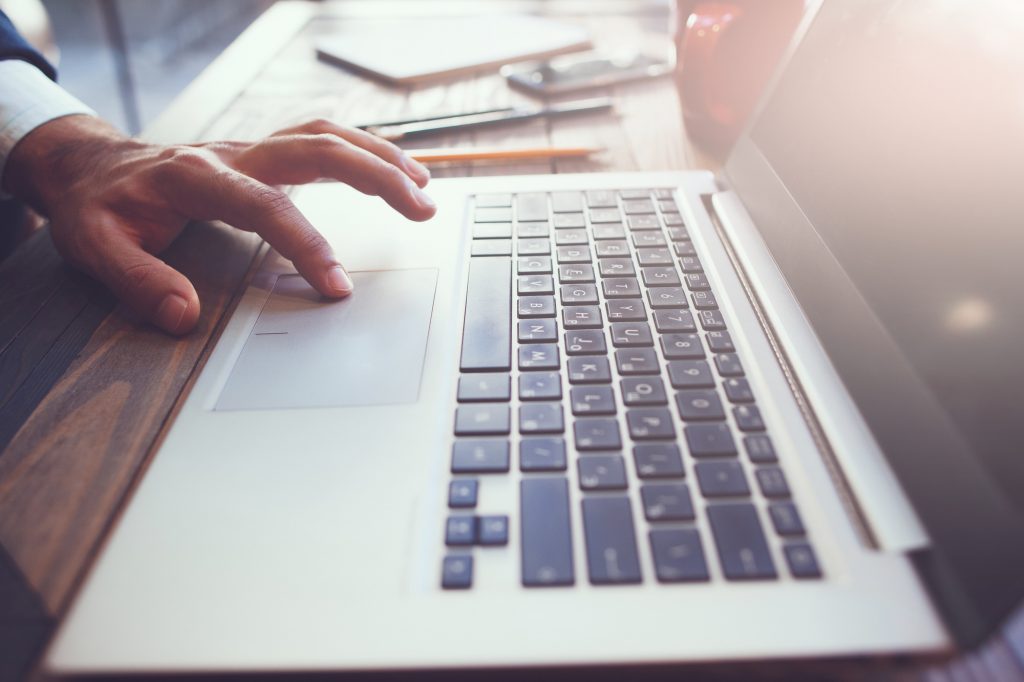 Thinking of getting into software development?
We know that sometimes, you can feel like you've aged out — or that you just have no idea where you should start.
This article is here to help you.
When you're ready to learn how to break into the software development world no matter your age, experience level, or the industry you're currently working in, keep on reading.
By the end of this post, you'll know how to get a job as a software developer — and do what you've always dreamed of. You'll also learn how to get noticed online.
1. Learn Anything and Everything You Can
The first step in learning how to break into software development — even if you have no experience?
Get serious about educating yourself relating to everything about coding and development.
First of all, this will help you to better determine whether or not this truly is something you actually want to do.
Start with online tutorial videos, and download free software development manuals. You can even subscribe to magazines, listen to podcasts, and read up on blogs relating to the field.
Of course, you should also start taking your software development education a little more seriously by enrolling in a class or online course.
One of our favorites is offered by WOZ U. It's not your grandmother's coding boot camp. You'll learn the basics of coding and software development in only 12 weeks — so, be prepared to move at a vigorous pace.
You'll master skills like JavaScript, mobile app design, database foundations, web security, and a whole lot more. You'll also learn how to nail your interview when you're ready to start applying for software engineer positions.
2. Attend Industry Events and Meetups
Yes, getting a software developer education is the foundation of your entire new career path.
But in reality — and especially in Silicon Valley — it's all about who you know. It's also about how soon you find out about new developments and opportunities before everyone else does.
That's why getting involved in the tech, coding, and software development scene in your city is so essential.
Keep your eye out for information about local meetups of developers. Comb through your newspaper or the websites you're reading to learn about upcoming lectures, trade shows, events, and even one-day workshops and master classes.
This won't just help you to improve your skill set. It will also introduce you to the right people — people who may be interested in hiring you at a later date.
The best place to find out about this is on sites like Meetup, which tells you about the hottest software events and networking opportunities across the globe.
3. Brand Yourself Online
If you really want to know how to get a job as a software developer, you need to make sure that your online presence is out of this world.
After all, everything that you want to do will in some way relate to the digital platform and online world. So, if you can't market yourself well in this regard, you don't have much of a chance to make it.
Start by creating your own website. Fill it with your resume, photos, tips of the day, and other information about your software development education and plans.
Also, as you slowly build up your portfolio, upload the sites you've helped to create onto your website. If possible, you should also aim to include references from past customers.
You should also get seriously active on social media and other industry blogs.
Comment, like, and share any posts that you find relevant. Make sure you link back to your own website or blog to bring traffic back to your own site!
Don't forget the importance of keeping your online branding as consistent as is possible. This means you should use the same font, profile pictures, and even language and tone everywhere you market yourself online.
Don't forget to update your blog and website as often as you can!
4. Don't Quit your day job just yet
So, you've beefed up your education credentials and your online presence. You've worked hard to make the kinds of connections you need within the software development industry.
It's time to quit your day job and become a full-time software developer, right?
Not quite yet.
First of all, mine those industry connections you've made and ask if any internship or shadowing/mentor programs are available. This will increase your networking pool even more, and will help you to gain invaluable on-the-job training.
Also, be sure that you start small.
Take on software development and coding gigs as a side hustle. This will help you to learn what to expect, how to deal with sudden problems and roadblocks, and beef up your resume in the process.
Then, when you're truly ready to make a career change, you'll have a much greater chance of being hired.
You're Ready to Break Into Software Development
Whether it's enrolling in an online coding course or just developing a seriously awesome website to market yourself, we hope that this post has taken some of the mystery out of breaking into software development.
Remember that it's all about furthering your education, taking advantage of any and all networking opportunities, and slowly but steadily building up a strong portfolio.
It all starts with having the right website.
To learn more about how to build your own, check out our site.
We'll give you access to all the tips, tricks, and tools to take your site to the next level.