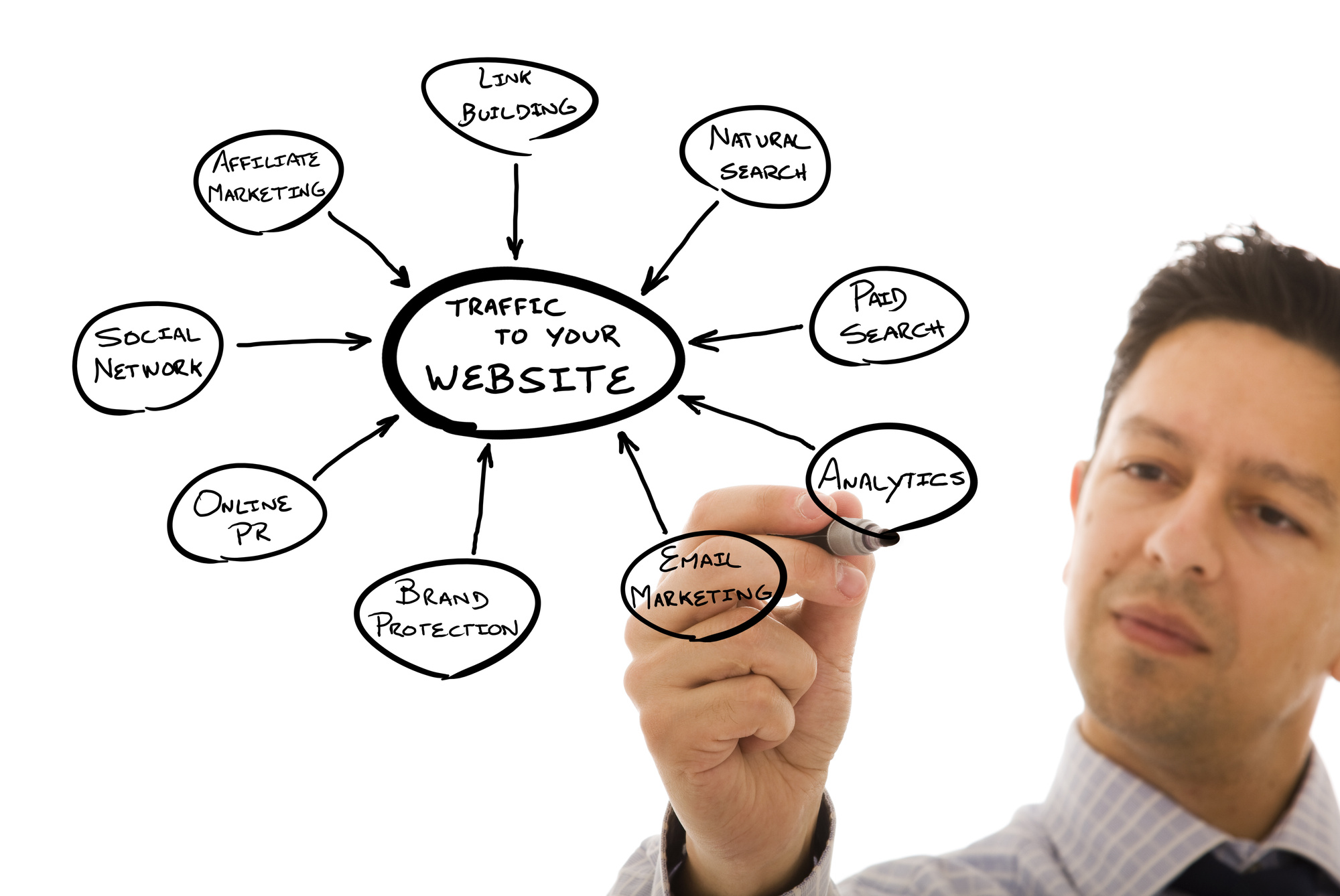 The world of digital marketing is changing rapidly, so fast that it is hard to keep up with. In fact, 76% of digital marketers are saying that marketing has changed more in the past two years than in the past 50. It seems that the only way to keep up with the fast-moving industry is to hire an online marketing specialist.
A proper marketing plan is the king of all advertising, if you are not doing it right, you are basically hurting your business. 63% of companies are saying that their main problem with online marketing is generating traffic and leads, that's a major problem!
So how do you plan an effective online marketing plan without wasting an exorbitant amount of money or time on something that may not work?
There are plenty of reasons why hiring an online marketing specialist will help save your business today. Read on to learn more.
There Is a Team of People
Hiring one employee for marketing has its risks, they could be underqualified or just not be educated in all areas of online marketing. Just because they are great with Instagram does not mean they are good at blogging, and this could mean major setbacks for your business if your pages are not optimized properly.
An online marketing specialist usually works as a team, so now you have an army of people with individual specialties all working together for the success of your business.
You Will Save a Lot of Money
Hiring an in-house marketing team can cost you a ton of money. Think of all the positions you will have to fill, and then top that off with all the costs of having an employee. There are a lot of costs that will sneak up on you:
Benefits and healthcare costs
Payroll and taxes
Equipment, tools, or marketing programs
When you hire an online marketing specialist, the team is stacked with multiple professionals and you get all of them for the one-set price that you agreed on. You get website designers, social media managers, writers, analysts, and so on.
Often times, a digital marketing agency will have sales, reduced rates, and you can even work with them on designing a custom package.
You Will Save a TON of Time
If you try and do your own marketing plan, it is basically like it's own full-time job. There is social media, website content, SEO, sales funnels, and so on. This can take a considerable amount of time especially if you do not know exactly what you're doing.
Same goes for when you hire a new employee, training them can take a ton of time and energy. All of this time is best spent on your business because after all, it's what you are good at!
Another huge part of business success is your customer relations and reputation. By hiring a marketing agency, you free up a ton of time for you to focus on being the face of your company and deal with your customers in person.
They Can Track Analytics and ROI
A digital marketing company wants to have good results with their clients, as it will ensure proof that they know what they are doing, thus getting them more contracts.
To prove their marketing results, they are highly skilled at checking the analytics. Analytics is the 'proof of the pudding' when checking your return on investment after hiring the marketing team. An in-house marketing employee may not have access to all the information to display ROI, while the online marketing specialist has access to every analytics program available.
They Are Social Media Gurus
Digital marketing agencies are constantly working on numerous projects, meaning they have to keep on top of the constant changing of social media guidelines and algorithms.
An online marketing specialist lives, breaths, and dreams about social media. They know the latest on policies, marketing methods, and trends.
They are also specialized in multiple social media platforms including Twitter, Instagram, Facebook, Pinterest, and LinkedIn. They know how to tie them all in together, as well as when, where, and what to post to drive traffic back to your websites.
Think of how much time and money this will save you! This alone is enough of a reason to hire an online marketing specialist!
They Know Your Customer's Profile Better Than You Do
The most important factor in marketing is knowing your target audience. It is a huge mistake to create a marketing plan without your precise audience in mind. You need to know their age, gender, race, nationality, location, relationship status, hobbies, sexuality, religion, and more.
The online marketing specialist is highly trained in the process of understanding your precise target audience. Chances are they have experience in your area and already know the ins and outs of targeting your perfect customer.
For you and an employee, you may be a bit biased in your perspective on your business. A pair of fresh eyes will see the consumer's mind from an outside perspective, knowing exactly what to do.
What if your client is looking for information such as what is Section 230 of the Communications Decency Act, they will know what to do to draw that type of search into looking for your own website.
Hiring an Online Marketing Specialist
There are so many key factors in a proper digital marketing plan, SEO, social media optimizing, content marketing, and the list goes on. If you are trying to build a business, adding a full marketing plan on top of that is just bananas!
These are just some of the awesome benefits of hiring an online marketing specialist. Doing so during the startup and launch of your business will help put your energy and focus on what you are good and passionate at.
Check out our FREE audit report, and take a look at our blog for more information regarding digital marketing.