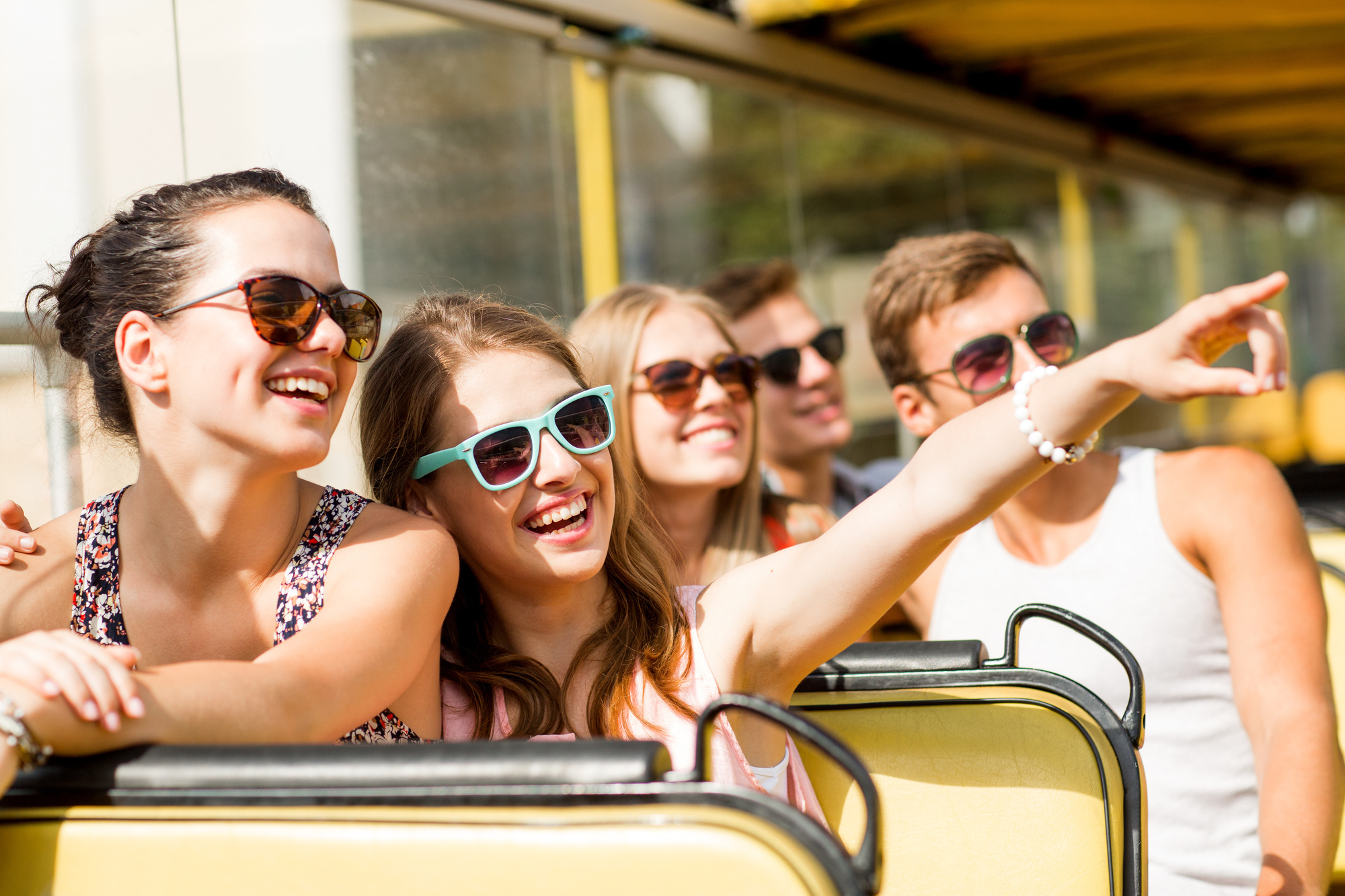 Today, over 60% of leisure travelers plan and book their trips online. And the numbers are growing year over year.
If you want to reach group tour customers, you need to be where the travelers are. That means having a solid content marketing strategy.
Here's how it's done.
1. Know Your Customers
Get really clear on who your target customers are. This may vary based upon group tour types. Those who want to travel to Kenya are likely not of the same personality as those who want a tour of Italy.
You'll be building content around your targets, not just the group tours you offer.
Consider what a specific target's questions or concerns may be. How can you best connect to the emotions of this target?
Incorporate these themes into your content.
2. Get a Content Calendar
You wouldn't believe how many try to execute a content marketing strategy for a group tour company without a calendar. Their shortcoming could be your competitive advantage.
Develop your calendar for the whole year. Don't be afraid to make adjustments if an opportunity arises. But have a plan to stay on track.
3. Plan Your Calendar Around Buying Cycles
Plan monthly themes out for the year. Consider the traveler buying cycle.
For example, you probably wouldn't want to publish a video on Machu Picchu as we're going into the rainy season. This piece makes more sense during your peak Machu Picchu vacation buying season.
Leverage the natural ebb and flow of travel buying habits to build a schedule that connects with people at the times they're considering the type of experience you're offering.
4. Map the Buyer's Journey
In addition to having buying cycles, group tour buyers have a buyer's journey. They go through distinct stages of:
Awareness
Consideration
Promoter activity
To ensure that a traveler goes through with booking that trip, you need to create content around each stage.
Awareness
This can be awareness of you as a company. But more often, it's awareness that they want to go somewhere. You will be making them aware of the great opportunities to travel available to them.
An example of an awareness topic would be: 7 best world destinations to vacation in September.
Consideration
Now they are aware of many options. They've honed in on some locations they want to consider. Your content marketing pieces will be more in-depth and focused on planning trips for specific locations.
For example: 21 Items to Pack When You Hike in Vietnam
Promoter Activity
Your traveling customers are your best marketing tool. When you can turn them into promoters, you can attract more referral travelers.
Design content around people who enjoyed their trip to encourage more sharing. If you can incorporate actual quotes and content from real travelers, always do so.
For example: 7 Things I Loved About My Trip to Iceland
5. Get Practical
What do travelers need for their trips? They need to know what to bring. They need to know how to renew a passport.
They need to understand when the best times to visit are. How should they dress? They want to know when must-attend seasonal events are.
Build content around practical need to know information. These would fall into that consideration stage.
6. Think Outside the Website
You spend a lot of time on your website. You make it responsive. You add lots of great content. But what you do off the site is also an important part of content marketing a group tour company.
This off the website work includes:
Sharing on Social Media
Interacting on Social Media
Networking with industry influencers
Building your brand on other sites through guest posting & interviews
In order to bring in the traffic, people must be able to find you. Developing this off-website presence helps lead people back to your site.
7. Be Shareable
All content should be shareable. Otherwise, what's the point?
To do this, content make sure it's highly relevant and well-designed. It should bring about an instant emotion that makes people want to click, consume and share.
There are so many emotions you can work with to earn a share response. Try:
Nostalgia
Humor
FOMO – Fear of missing out
Excitement
Whatever the emotion make sure the piece of content lives up the emotion or it might fall flat.
8. Only Invest in High-Quality Content
Your content is the face of your brand. If it's full of clumsy language, regurgitated topics, blurry images and grainy video, you're not sending the right message.
Invest in quality and it will pay you back. Invest in poor production and you'll see your group tour company slowly decline.
9. Get Your Travelers Involved
People who've been on a group tour love to share. Develop a content marketing platform that allows them to share their stories and pictures.
If they share on social media, you share their posts too.
Be on the lookout for group tour mentions and leverage them to build social proof.
Which leads us to…
10. Leverage Social Proof
Encourage people to review your company. Make it easy for people to share straight for your website. Make testimonials a centerpiece on pages.
When people see that others are enjoying your tours and content, they're more apt to check out what you offer. They can distinguish you from those fly-by-night companies that don't care about traveler experience.
Managing your reputation to provide social proof is a vital piece of your content marketing strategy.
Group Tour Company Content Marketing & More
Content marketing is the perfect kind of marketing for a tour company. There's so much to show people and share.
Get on a schedule. Map to the buying cycle and you'll win. Get your travelers excited so they'll help you get the word out. Make it easy for them to share their experiences.
Only invest in high-quality content and make sure your social proof is front and center on your site. For many, this is the determining factor.
For more tips on content and SEO follow our blog.