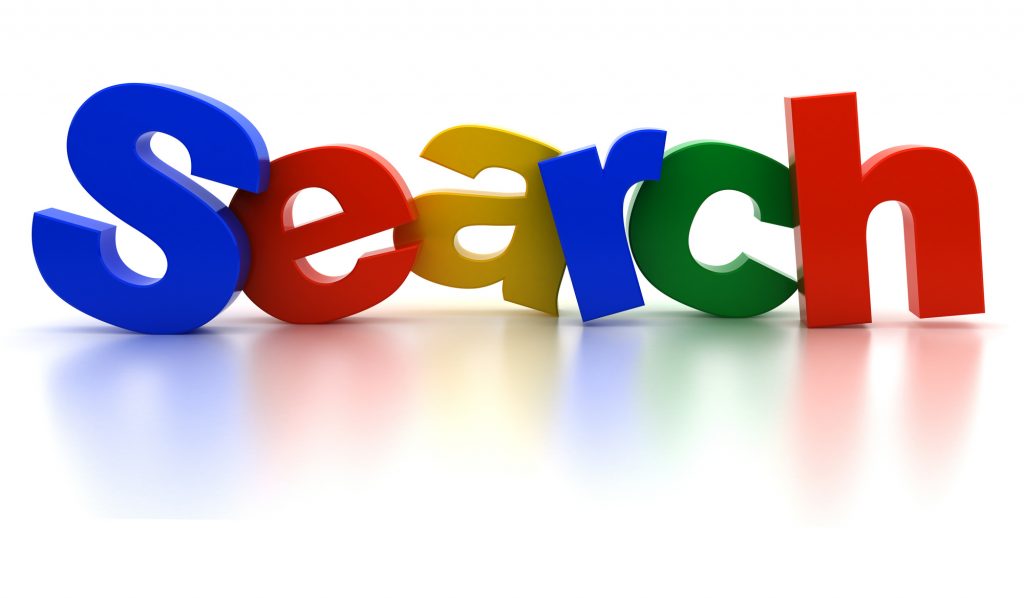 There are approximately 500-600 Google updates made every year.
That's roughly 2 updates every day to their algorithm.
Some minor, some major, and not all officially confirmed. Each with the potential to impact on your websites optimization strategy.
And unless you're in the SEO game full time, it can be a little hard to keep up.
But ignorance is no excuse if you want to have your site ranking on the first page – or at number 1.
So how do you stay ahead of your competitors and keep yourself from being penalized by Google, when things can change so suddenly?
Keep yourself up-to-date with developments by having a strategy to stay on top of Google updates as they occur.
Find A Google Update Via The Google Webmaster Central Blog
It's fair to say that if you want news about something, you should try and read it from the source.
So where better than the Google Webmaster blog?
It isn't going to tell you about every upcoming Google update, unfortunately. Google likes to keep some cards close to its chest.
What it does give you is information – and a lot of it.
The Google Webmaster blog has a rich supply of information you might not find elsewhere on the inner workings of the Google algorithm, which can help shape your SEO strategy.
It also gives you official notice of updates and additions to the Google Search Console, Google's own primary optimization tool for webmasters.
And if Google has made a major change to their search algorithm, with posts like those for the mobile-optimized update hitting the blog first, you won't be left out of the loop.
Read The Google Search Quality Guidelines
For webmasters looking to rank their sites, the Google Search Quality Guidelines are like the bible of SEO.
Officially used by Google's wide network of search quality raters, the Google Guidelines hold the key to understanding just how Google judges what content is good or bad.
So how can you use the Guidelines to keep track of changes?
Well, they're not going to highlight what's new and what isn't inside, so if you're serious about SEO, make sure you become very familiar with the content.
Remember, it isn't targeted at you – it's targeted at Google's raters. That doesn't mean you can't make it work for you.
One of the best things the Google Guidelines offer is an extensive set of examples of websites they rank as high or low quality, as well as the methods Google's raters use to judge these for themselves.
And if you become familiar with it, when big changes are made, you'll be able to immediately adapt by making alterations to your website and content to meet Google's new requirements.
Keep Up With Authority Blogs and Social Media
Google updates won't always be announced through their blog, so it's important to build up a following of blogs and social media profiles active in the SEO industry to monitor for regular information.
It's up to you who you follow. But make sure they're authoritative. This means big players, with a big following on social media.
Following a number of major voices means you're likely to hear about any changes almost immediately, and it gives you an upper hand when Google pops up with a major update and you're left scrambling to make changes.
And if you're new to SEO, it's a great way to learn from some of the best.
People like Rand Fishkin (a.k.a. Moz) are authoritative for a reason.
Most of these big names have their own websites and blogs you can follow, too. These are likely to offer up-to-date news content on Search Engine Optimisation, including detailed information on Google changes, as well as SEO strategies to implement to avoid being penalized.
You can also check the Ultimate Google Update list from The HOTH, or a similar list from Moz's Blog with dates and descriptions of any changes that occur.
Remember The Fundamentals and Use The Right SEO Tools
A Google update isn't designed to reinvent the wheel every time one occurs. They're refinements, designed to improve the end experience for their audience – search engine users.
You can't change your site twice a day to try and beat their updates, after all. Nor should you!
Focus on the fundamentals. A good user experience relies on good content. If you remember this, you're less likely to be penalized in any future Google update.
So what exactly makes good content, good?
Think well written, in-depth, fresh, regularly updated content that has a purpose beyond simply trying to rank highly for certain keywords.
Gone are the days where you could pad out a website with keywords, including in the domain name, and expect it to appear on page 1.
And why? Because that sort of content offers nothing to the user.
And if you've read the Google Search Guidelines, you can see just how much Google dislikes poorly formed content. This means content designed to beat the system.
Which you can still do. Just do it the right way. Keep your finger on the pulse of your website. Knowing how it ranks, judging the number of visitors you have, and being able to respond to anything unusual.
If your site traffic suddenly drops 20% overnight, you know you have a problem, and it could be in the form of a Google algorithm update.
Using the Google Search Console can also help you identify any problems your site faces, and it's totally free.
Don't Be Caught Out By A Google Update
Google has a strategy, and so should you.
Their strategy will change. And so should yours, when you need it to.
Become familiar with what Google expects and focus on building high-quality content for users.
Interact with and learn from authoritative names in SEO.
And use the right SEO tools to monitor your website's performance and traffic and respond to unusual and obvious problems, like sudden traffic drops.
Making this the basis of your own SEO strategy will put you ahead of your competitors and prevent you from being penalized when the next Google update occurs.
Remember to try out our Keyword Research Tool to see how your website ranks compared to your competitors.