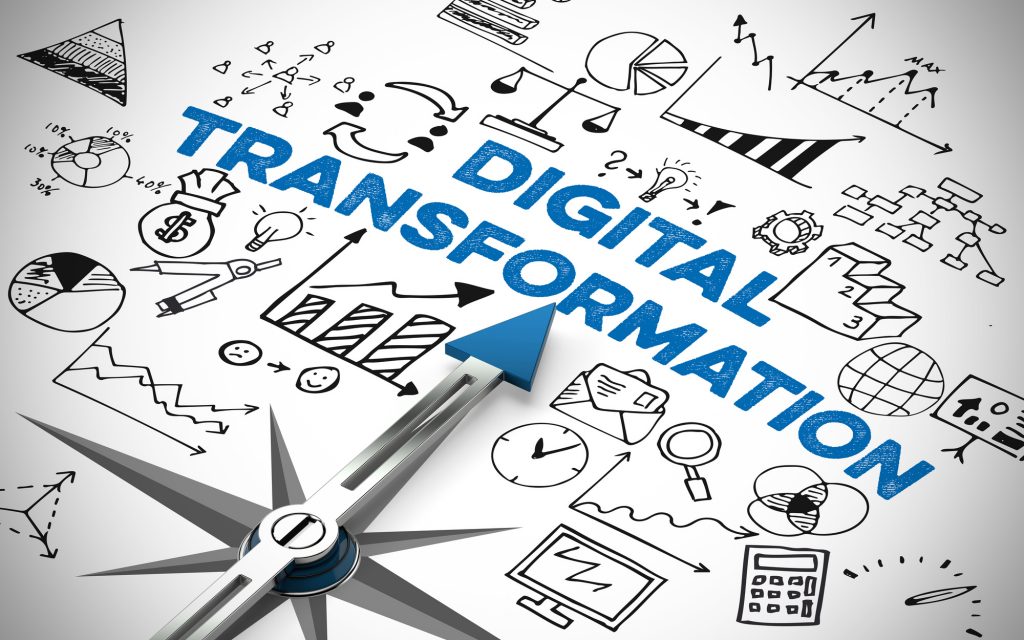 Getting started with SEO and digital marketing can be confusing.
If you don't understand your audience, tools, and capabilities, you won't get ahead. But you can develop a winning digital marketing strategy with the right foundation.
Your competitors are spending thousands on their digital marketing campaigns. But increasing your budget doesn't always translate into better results. You can build more competitive campaigns when you start with the right approach.
For example, many companies don't know how to measure their progress. They continue spending on strategies that don't drive real business value.
You can take basic steps forward and improve your methods as you track key metrics.
Are you ready to adopt cost-effective strategies and maximize your ROI?
The specifics of your SEO and digital marketing strategy are unique to your business. But some basic techniques are essential to building one that's right for your team.
What Are SEO and Digital Marketing?
Search engine optimization (SEO) techniques improve your rankings in search engine results. Digital marketing comprises techniques to engage target audiences through digital channels.
They relate to each other in that they both deal with digital traffic. They are both designed to drive prospective customers into your purchase funnel. And they share components, including keywords, targeting, and content.
Design your SEO and digital marketing strategy based on your target audience.
You need to develop a unique understanding of your targets to identify what will drive them to purchase. This process can start with as little as a pen and paper.
The quality of your strategy will determine the success of your campaigns.
When your campaigns are successful, you will know your budget was well spent. Test and analyze results to prevent wasting time and money on ineffective methods.
5 SEO and Digital Marketing Tips for Beginners
These five tips will help you get started with a winning digital marketing strategy.
Your goal isn't to master all possible channels and methods of engagement. You want to build early successes then refine your strategy as you scale your business.
1. Visualize Your Target Audience
You'll only be competitive if you engage a niche audience within your space.
Countless companies waste their efforts trying to engage the breadth of the market. Their messaging becomes generic and falls flat in the competitive digital space.
This step doesn't start with analysis. It starts with the drawing board.
You know your business better than anyone. You should have an idea of who your customers will be. You'll start with that idea and build detailed customer personas to guide your strategy.
Customer personas are character sheets that have key information about your ideal customers. Your ideal customers are those most likely to buy from you.
These personas should have demographics like age, professional roles, and location.
They should have business information like budget, needs, and current spends. They often have personal traits, tastes, and stressors as well.
You should create as many realistic profiles as you can. You should feel strongly that these are the personality types that will likely buy from you.
Use this information to create content for your digital marketing campaigns.
2. Improve Your Website SEO
Improving SEO should be an ongoing process.
We will discuss analytics and how you can improve your marketing strategy in real time. First, we'll discuss the basics of your company's SEO.
In developing your customer personas, you should have an idea of your ideal customers' search criteria. You can access online resources to come up with ideas as well.
You'll start with 'on-page' SEO. Google makes regular changes to what constitutes good SEO.
Your advantage is that you can start with the latest and best techniques.
For example, your website should be optimized for all digital channels. Mobile-friendliness is now among criteria for good SEO. But title tags, keyword placement, and landing page remain important.
The architecture and performance of your website are important. You won't have good search rankings of your pages load slowly. Your design and layout influence SEO as well.
SEO is something you want to get right from the start. If you do, real-time improvements are more manageable. Don't hesitate to learn more about increasing visibility online.
3. Select Your Digital Marketing Channels
Now that you've optimized your website, you can apply your knowledge to digital marketing. Before you develop your content, you need to select your channels. These are digital channels where you're likely to engage your target audience.
Not every channel makes sense for your business. If you're selling to other businesses, Facebook ads and pages might not be the best route. If you're selling consumer products, you might waste resources if you market using LinkedIn.
Marketing on digital channels can be measured and researched. Employ analytics tools to learn as much as you can about performance.
Be sure you're measuring results that actually connect to real business value. Too many companies focus on vanity metrics that do not contribute to revenue. These include 'likes' and 'social shares' that don't represent real progress.
4. Develop your Digital Content Strategy
Content is the most important driver of your digital marketing efforts. It's content that will convert targets into qualified leads. Your sales and marketing teams will employ content to secure customers as well.
Your content efforts should be unified. But content performs differently on every channel.
All of your targeted content should have inherent value to customers. This is part of the inbound methodology, the most successful marketing approach to business. You must engage audience members first by providing them with something they value, not an ad.
Examples are useful white papers, blog how-to's, or narratives. They must be attracted to this content before they learn about your services. Your services will align with the value in your content, which eases the path to purchase.
You must constantly measure performance and improve your content strategy. Companies that don't always waste time, money, and effort on materials that don't perform. Early efforts will not yield the results you want right away.
5. Connect with Prospects and Existing Customers Using Email Marketing
One of the biggest mistakes companies make is losing track of existing or former customers. You can continue to delight customers with great discounts and content. Developing an email strategy makes this easy.
Email automation is now accessible to any business. You can build automated campaigns that email existing customers. This is great if you haven't communicated recently or you have a great deal.
Your objective throughout the customer lifecycle is to engage and delight. This doesn't stop at any point in your relationships with customers. With a customer-centric mindset, you have the best chances of success.
Learn More About the Best Digital Marketing Strategies
Keep informed about trends in digital marketing. WebConfs.com provides the latest guides and resources for keeping your digital marketing strategy up to date.
Visit us online for more SEO resources. See our glossary of important SEO terms every digital marketer should know.