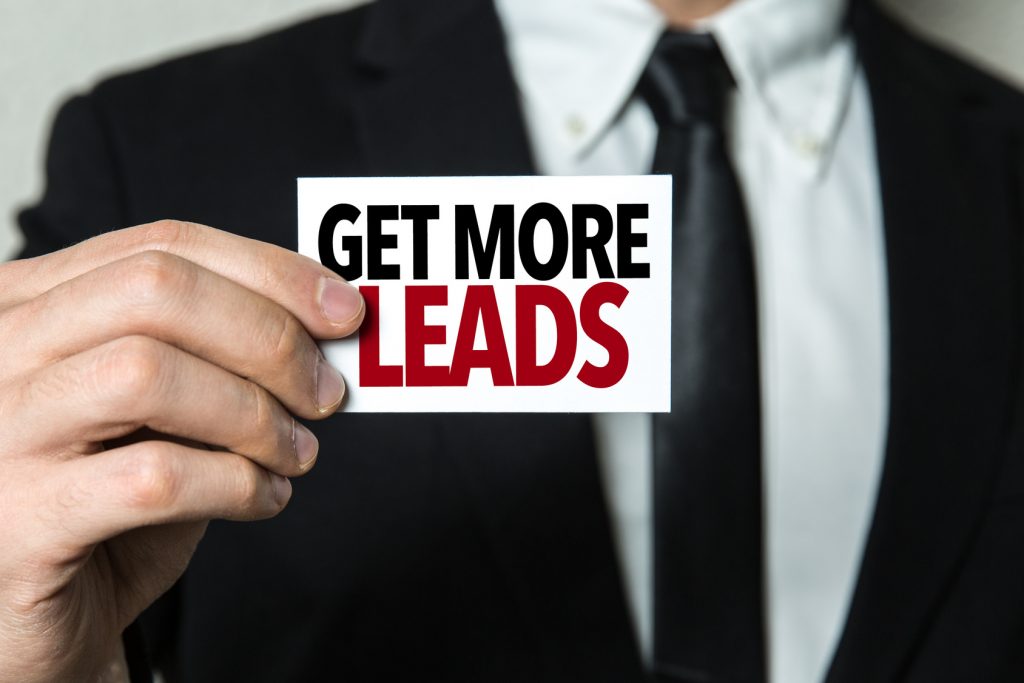 A website that doesn't have superb functionality is just an expensive pamphlet. As an SEO pro, you have the opportunity to both woo customer and build your portfolio by constantly adding to your arsenal of lead generation tips.
Most businesses know that the web and digital technologies are the future of business, and plan on trying to tap into it. But they don't know how to make that transition happen.
For a start, making simple changes to a website's design or adding new tools can have a big impact on lead generation. The right changes on the right site can have a measurable impact on business.
Let's go over at least five website tools for lead generation tips you can use in your SEO efforts.
The Basic Concept with the Lead Generation Tips
A website needs to do something, just like an employee! And, you can make a website a perfect employee. Because the website is a computer, it can work perfectly everytime it needs to do something and do it 24 hours a day, seven days a week, 365 days a year.
And you don't have to hear it complain about working on the weekends, or pay its taxes.
The lead generation tips here are all about getting a website do something either for a business or for a customer. Much of that can be capturing data or communicating with potential customers in a compelling way.
There are countless lead generation tips ranging from complicated functionality changes to simple copywriting tweaks. Here are five you should think about.
Live Chat
There are a few ways you can go with this. But it needs to be a prominent feature on a website.
If people coming to your site can't see the live chat feature this will be the most pointless of all the lead generation tips.
Make sure that it's prominent on the landing page. You can automate the chat function to greet customers with something compelling or kind when they first land on a homepage.
You can either have a real person or a bot (or both) communicate with current and prospective customers.
For the personnel option, you can have this in-house or you can contract this out with a chat service. What this actually looks like will depend on the service you use for live chat.
Or, you can automate this function. This is especially appealing for high-volume websites that have common or clear patterns of questions from customers. Chatbots are more successful and common that you may think.
The future is bright for the usefulness and success of chatbots as well. This makes them a very reasonable option for many businesses.
Chatbots or other live chat features are also a great chance gather contact information like phone numbers or emails for follow-up or other email marketing efforts.
Contact Info Everywhere
A website is an introduction that should lead to some action on the part of the user. The most fundamental second move for a user is to reach out to the business.
A website needs to make getting in contact with a business extremely simple and clear.
Of all the most lead generation tips, this needs a little more planning on the part of businesses. You need to have the right kind of contact information for the right business.
If a customer really needs a plumber, they probably don't want to send an email and wait for someone to respond. A prominent hyperlinked phone number is ideal in that situation.
For a more information from a Realtor(R), sending emails is a simple way to get a lot of information quickly and efficiently.
Email also gives you an opportunity to capture contact information for followup and email marketing.
This can lead you to another great point of automated communication.
Triggered Follow-up Emails
You can have instant intervention with customers that suddenly drop off on online forms. Something clearly went wrong either for the business or for the customer if a customer started a form but didn't finish. This is where the right touch can make a big difference.
BlueJet saw a huge turnaround from automated emails sent to customers that didn't finish their booking.
Email marketing may not be the most unique of lead generation tips. However, if you can help stop a potential loss with an auto-generated assistance email, you get an appreciative new customer.
But this probably shouldn't happen in the first place.
Super Simple, Intuitive Forms
You are asking customers to do something when they have to fill out a form. It needs to be crystal clear what you want from them and why you want it.
A quick review of online forms shows that forms that remind users to fill fields or recognizes incorrect data types before the user hits send make it easier on the user to get it right the first time.
Keeping forms short also increases the likelihood of finishing the form.
Also, automating the input format clarifies things for users. For example, have your form auto insert dashes in real-time when users add their phone number.
Applying a little color theory can go a long way. Remember, green means good to go; red means stop and work on this.
Free Stuff for Opt-In
People like free stuff. Getting free stuff makes people feel positive toward your business. This is why promotional products work.
Identify a little sample that can leave customers wanting more. That can be something like a sample of services or a coupon.
The right kind of sample is more than incentive enough to fork over an email address or a phone number. It's a great introduction both ways: you have the chance to follow up after giving something to a potential customer, and customers get to know the business.
Check out Webconfs!
How do these lead generation tips compare? If you want thousands of insights into the best SEO practices on the web, check out Webconfs.
On our site you can find a complete toolbag of free SEO tools and an extensive library of insights from years of expertise. Feel free to let us know if you have any questions!