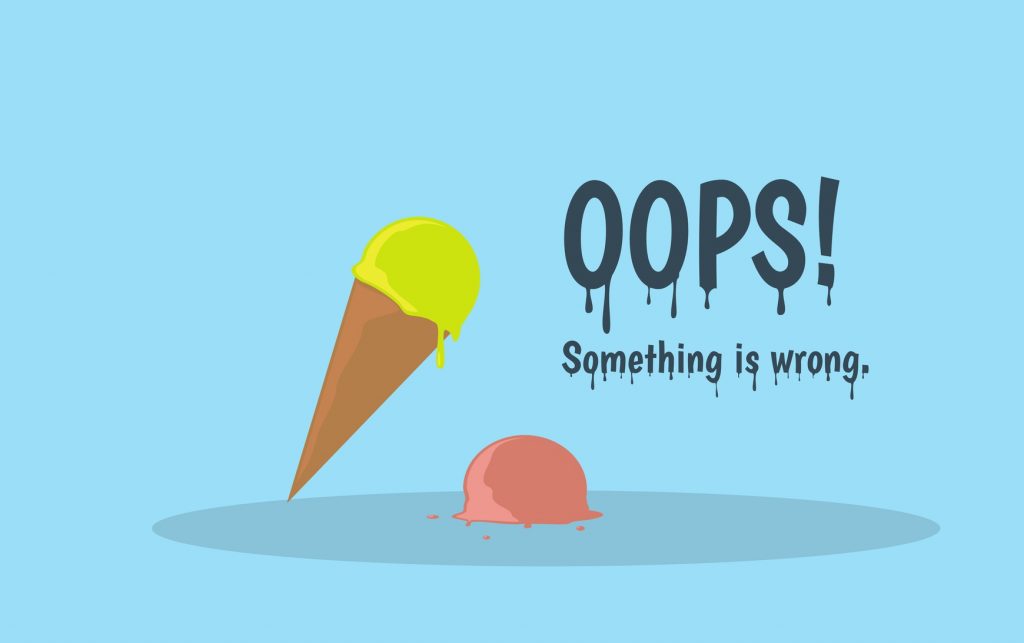 Being quick to jump on the latest web design trend could end up hurting your SEO score. But what makes for good SEO web design?
Before diving into what design elements are beneficial to SEO, it's helpful to first understand what elements are harmful.
If your current SEO practices aren't getting the results you hoped for, it might be time to perform an SEO audit and re-evaluate your existing website design strategy.
In this post, we'll examine five SEO web design mistakes your business should avoid at all costs.
SEO Web Design Mistakes to Avoid
Implementing a good SEO web design is a fairly straightforward process, as long as you know what practices to avoid.
Web design has undergone significant changes in recent years. Some of these design trends, such as minimalism, are practical and help boost a website's SEO score. Other trends, though, such as image heavy layouts, can have the opposite effect.
SEO web design isn't about adding new plug-ins or completely reformatting your website. Rather, the focus is placed on the optimal user experience across all devices. But we'll get into more of that later.
To start getting the most juice from your SEO web design, here are five design elements to avoid above everything else:
1. Not Optimizing for Mobile Devices
The bells and whistles that are viewable on your website from a desktop computer might not appear the same on a mobile device. And that's a huge problem.
In 2016, more people viewed and interacted with websites using mobile devices (i.e. smartphones and tablets) than desktop computers. As a result, search engines have started to favor websites which are optimized for viewing on mobile devices. In fact, Google recently gave a boost to the SEO scores of these mobile friendly websites.
So what does that mean for your website? It means that if it isn't already, your website should be optimized or reformatted for viewing on mobile devices. If your website doesn't display on mobile devices properly, not only will your bounce rate likely increase, but search engines will start penalizing you, as well.
The bottom line? Good SEO web design demands your website is optimized for mobile devices.
2. Oversizing Image & Media Files
When it comes to good SEO web design, less is more. This is especially true in regards to image and media file sizes.
First and foremost, search engines prefer websites that are fast loading (which we'll get to shortly) and responsive to the user. If your page takes too long to load, not only will search engines penalize your website, but you'll likely start losing traffic, too.
One of the best ways to remedy this situation is to use smaller file sizes. The visitors of your website didn't come there to see ultra high-resolution stock photos. They came to explore the products and services you have to offer. Avoid sacrificing your precious site load times by evaluating your website for any image and media files that might be too large.
3. Slow Page Load Times
Search engines favor websites with fast load times. The reason why? Because internet users prefer faster loading times. For example, how many times have you clicked away from a web page because it took too long to load? Your website is no exception.
To protect your bounce rate and guarantee search engines don't punish your site, try making your website as responsive as possible.
There are a variety of ways to do this. We've already covered the benefits of using smaller image and media files. But when quick fixes such as changing image sizes won't work, your web design team might have to go back to the drawing board.
4. Missing Tags and Ineffective File Names
The algorithms used by search engines have advanced considerably in recent years. But despite all the improvements, search engine crawl bots still rely on people to tell them how to categorize a web page.
Search engine algorithms index individual web pages by parsing them for information. For example, the Google bot will look at the URL and headline to determine what the on-page content is about. From there it will continue searching for any information which can be used in this process.
As such, your website should provide search engine crawl bots with as much information as possible. And there are many opportunities within a single web page to supplement the information already being offered by the content.
For instance, giving an image file a descriptive name will provide search engines with more information than a generic title. Also, the alt text of an image file should also point to the main focus of the page. The same goes for URLs, title tags, headers, and headlines. The more descriptive these on-page elements are, the greater your SEO boost will become.
5. Using the Right Keywords
No comprehensive SEO web design strategy would be complete without including the correct keywords.
It's one of the main concepts of best SEO practices: targeting the right keyword. Without the right keyword, your website is thrown into an ocean with other, similar websites and left to fend for themselves.
But with proper SEO practices in place, someone with a life vest can quickly pin point your location in that vast ocean and bring you back to shore.
Zeroing in on the right keywords isn't always easy. It often requires many hours of research, followed of course by hours of trial and error. But once you've landed on the right keyword or keyphrase, all the hard SEO work you've done will begin paying off. To get started, try using free tools such as the Google AdWords Keyword Tool.
Designing Your Website
Depending on the condition of your website, implementing an effective SEO web design might take some time and effort. But once all the tweaks are made and best practices are put in place, you can expect to watch your traffic increase while the bounce rate dwindles.
SEO isn't an exact science, but if you're pointed in the right direction, landing on that first page of search results won't seem like it's so far off. Use the tips listed above to help your website gain some SEO traction.
For more information on how to enhance your website's SEO score, check out our SEO blog!