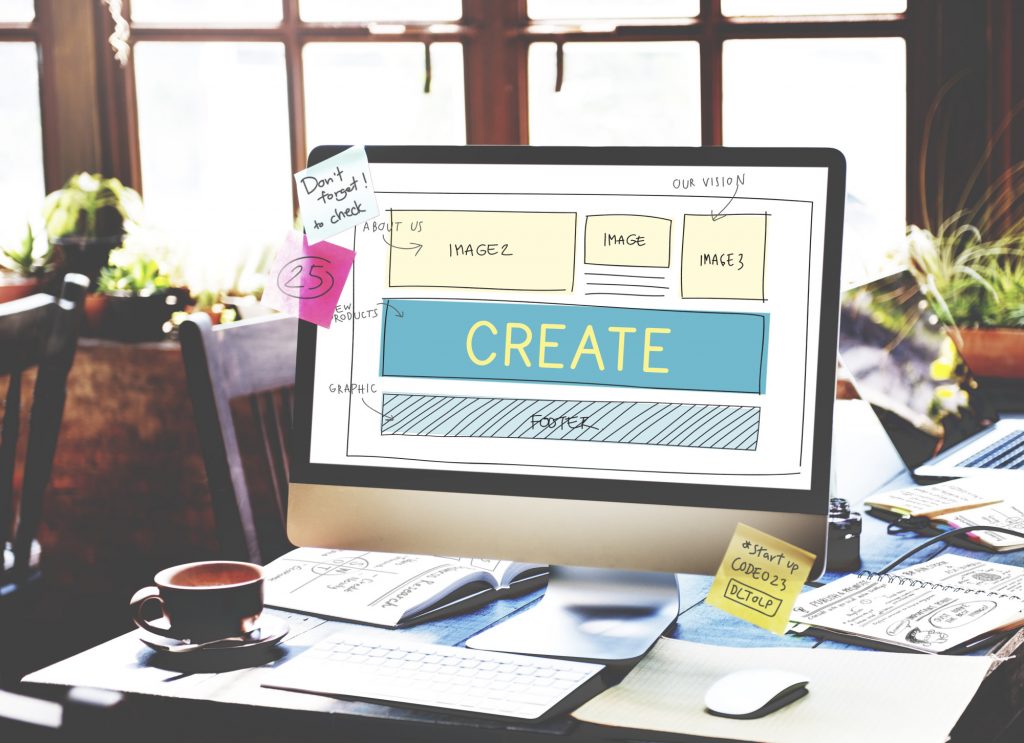 Approximately 81% of US adults go on the internet on a daily basis. Whether that's for entertainment or information, your business can't afford to miss out on that huge audience.
Are you wondering how to create a small business website for your business so you don't miss out on all those internet surfers? Website design might sound intimidating, but it doesn't need to be. 
Using online tools, you can set up a business website for your business in no time. Read on to learn the steps to follow to create a website for your business.
Decide on a Website Platform 
The platform you use for your website will help you to build the website. A safe and common choice is WordPress. 39.5% of all websites use WordPress. They provide the framework to help you build your site. 
Get Your Domain Name
Your domain name is what users will use to get to your site. So, think this through carefully. You want to connect your domain name to your business name. You also want to have an overall plan for branding when selecting your domain name. 
Decide on Host Provider
Once you have a domain name and have started to build the website, you'll need a hosting provider. This is who actually gets your website onto the internet.  The best web hosting for small business sites will work with WordPress offering economical hosting plans to get your site live. 
Choose a Theme for Your Site
When you build your website, you don't need to have coding and graphic design experience. Sites like WordPress provide themes and templates that allow you to find the look and design you want for your site. 
Add and Organize Content
Here you want to really put some thought into what you need to have on your website and what kinds of information you want and need to provide to visitors who come to your site. After visitors reach your homepage, you likely want them to:
Blog
Products page
Services page
Portfolio
About us page
Contact us page
You will want to consider what your business does, what you need on the web, and then organize your pages on the website accordingly.
Search Engine Optimization
It's one thing to have a website. It's another to make sure potential users can find it. Search engine optimization is how you use keywords and linking so search engines like Google, for example, will rank your website higher. You need to have a plan for how to get your site noticed by the search engines so your users can find your services.  
Know the Ins and Out of How to Create a Small Business Website
It might feel daunting when you think about all the steps but learning how to create a small business website doesn't need to be overwhelming. There are a plethora of online tools and resources that can guide you through the process. 
For more information on SEO, be sure to visit our site again soon.