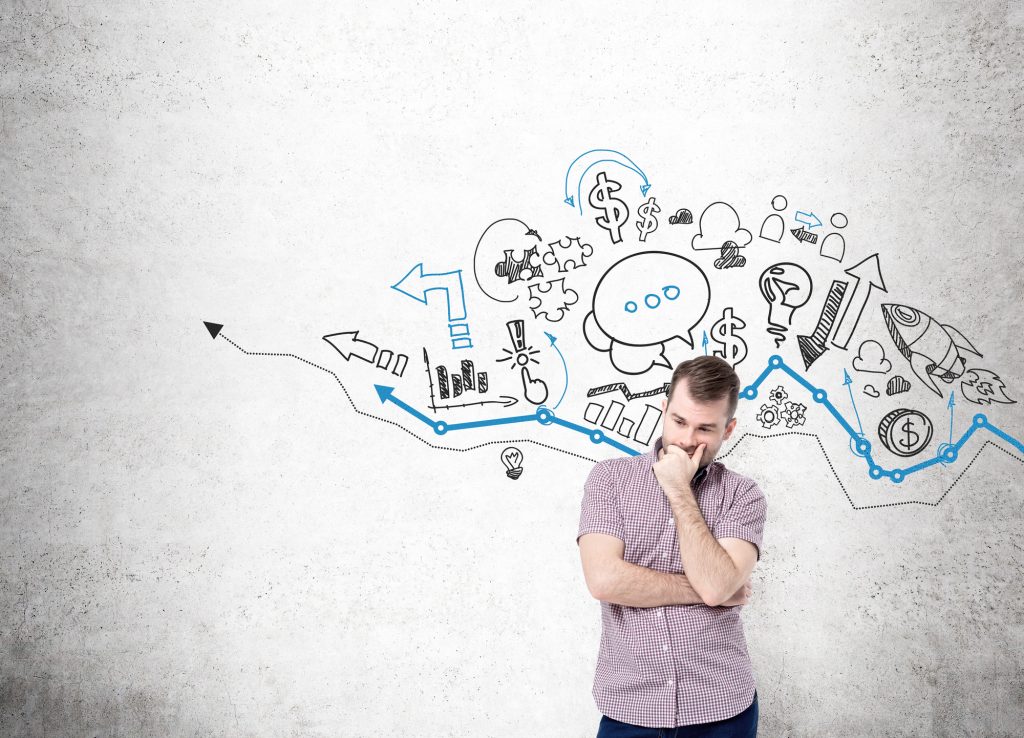 62% of Americans fantasize about starting their own business. Like homeownership, business ownership is part of the American dream. Who doesn't want to be their own boss?
Starting a business from the ground up takes a lot of work and a lot of capital. If you're unsure whether you have what it takes to build a successful small business on your own, there are other options.
Have you considered buying a franchise business? Franchising gives you all the benefits of business ownership combined with the boost of an already established brand and structure.
Are you interested in becoming a franchisee? Read on to learn why franchise opportunities are right for you.
Franchise vs. Chain
Businesses with multiple retail locations are not all the same. Chains operate under a strict corporate structure where one company owns and operates the locations.
These chain locations function under the supervision of middle managers and regional supervisors. All profits go to the larger company, and all decisions are corporate mandates.
A franchisee is the owner of a pre-fabricated business with a built-in client or consumer base. The best franchises give new owners an advantage in brand recognition.
Franchises are also not tied to a corporate contract structure for cleaning or purchasing like a chain. These businesses tend to have lower overhead than a chain because of this. 
How to Buy a Franchise
You read all of this and see dollar signs, right? While you have a leg up on businesses starting from scratch, you have to buy the right franchise for you and your location.
Follow these steps for franchise buying to ensure profitability.
Step 1: Make Sure You're Sure
Running a successful business is a lot of hard work. As the owner, you're on the hook for anything that goes wrong, especially when you first open.
Unless you have the capital to hire a management team worthy of delegation, expect to exert a lot of elbow grease in accounting, cleaning, and maintenance.
Step 2: Research
Does your desired location need another pizza delivery spot? What about a convenience store and gas station? Even if you think a business like those could be successful, which is the right one?
Do your research to determine whether a franchise meets the following criteria:
A profitable track record
Established growth potential and brand market share
A display of social awareness and responsibility
A distinct lack of competition within your geographic area
A capacity for repeat customers and business
Affordable franchise fees
Real franchisee support
You shouldn't rush the research. Buying a franchise is an immense financial and emotional investment. Spend the time and find franchises for sale that summon passion.
Step 3: Apply
The application process to buy a franchise is an involved procedure. Businesses who sell franchises want to make sure you will be a sound steward of their brand.
Once you submit your application for purchase, a franchiser will conduct a screening process similar to but more in-depth than a job interview. You will be subject to:
An analysis of your finances
A criminal and social background check
An exploration of your work history
Multiple interviews that include scrutiny of your desired opening location
An educational inquiry to discuss company knowledge
This initial application process will tell the company a lot about whether you make a great candidate for ownership. This screening process includes your financial viability to secure the proper financing further in the process.
You do not have to have a hefty bank account. You can buy a franchise with no money or little money so long as your credit score is healthy enough to secure financing.
Step 4: Discovery Day Meeting
Your discovery day meeting is where you meet with corporate officials of the franchised business. While these meetings moved to the virtual realm thanks to COVID-19, they will soon return to in-person soon enough.
You'll increase your knowledge of the company and brand and learn mandated business procedures.
Discovery day is also another opportunity for the company to screen you as a franchisee candidate.
Step 5: Secure Location and Financing
Once you're approved, you can begin buying real estate for the new franchise and securing business loans for start-up capital.
Many new franchisees apply for funding through the U.S. Small Business Association. The SBA is a government agency dedicated to funding small business growth, and private banks administer the loans.
Step 6: Corporate Training
Though you're an independent business owner, the company will want to keep brand uniformity. During your corporate training, you learn standard operating procedures like franchise SEO.
During these training sessions, you'll also learn about the brand and specific product ordering procedures.
You'll also receive training on specific marketing strategies like upselling, product placement, and local ad buys.
Other Franchising Opportunities
You can cut out a lot of this work, especially researching real estate and location, by buying an already operating franchise. Business owners want to sell for many reasons, and you can find opportunities this way.
The research will once again be vital. Before buying an already operational franchise, you have to crack open the books and scrutinize the numbers.
Is the franchise profitable?
Is there an opportunity for sales growth?
Why does the current owner want to sell?
What's the business value?
Buying a franchise like this is a shortcut. It isn't without drawbacks. Most of these businesses come with an already hired staff and management structure.
You'll have to wade through personnel politics, and your hiring ability is limited.
Buying a Franchise Business is an American Dream
Do you dream of being your own boss? Owning your own small business and calling the shots is the ultimate American dream. Rather than building up from success, consider buying a franchise business.
When you buy a franchise, you receive the tools and the know-how to turn a profit soon after you open the doors.
Do you need more business news and tips? Make sure to check out the rest of our page.