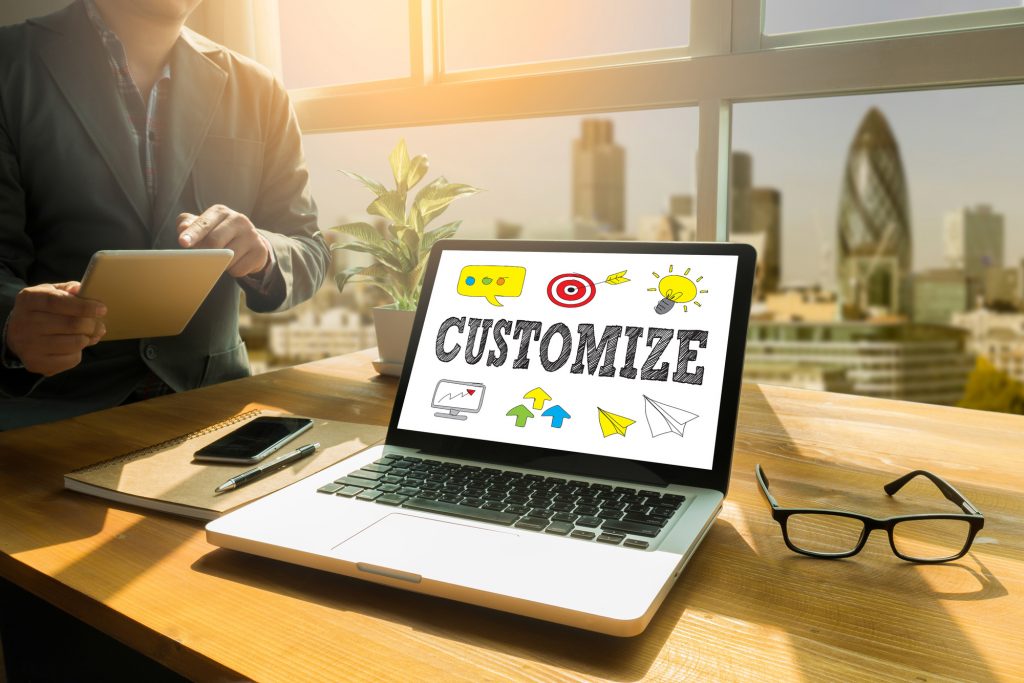 The total number of websites is quickly approaching 2 billion, and an astounding 39% of these sites are now powered by WordPress. It's no surprise, then, that WordPress is one of the best content management systems on the internet.
Whether you're interested in taking your business to the next level with a website or designing a personal blog, chances are, you're going to use WordPress! And to help you create the perfect corner of the internet for you or your business, we've put together this guide on how to build a WordPress website.
We'll go through each step that you need to take along the way while building a WordPress website from scratch. When you're finished, you'll have a beautiful website that you can send out into the world today.
1. Choose a Domain Name
The first step in any website building process is choosing a domain name. This will be the name of your business or brand. Now, this name should be unique and personal to you; however, keep in mind that it should also be easy to spell and remember.
For the best results, avoid using any top-level domain besides ".com" and don't use any numbers in your URL. A URL with numbers or a ".net" domain, for example, has a higher chance of appearing spammy and untrustworthy to potential visitors.
Write down a list of potential names that you'd like to use first. Then, you can plug these names into a domain registrar to check that they're available. It can be frustrating if your first choice is already taken, but keep trying until one of your options fits.
Now it's time to buy your domain name!
2. Pick Your Hosting Service
With your domain name in your possession, you need a hosting service. Because you're going to be building a WordPress website, you need a hosting service compatible with this content management system. Luckily, WordPress so popular that it would be harder to find one that doesn't work with it.
Some of the most popular choices include GoDaddy and Bluehost, both of which offer some fantastic features for creators such as drag and drop website building tools and e-commerce options. Bluehost, in particular, even gives you a free domain name when you purchase your hosting through them!
WordPress is the service that manages and organizes your content, your hosting service is what enables you to store the content safely.
3. Install WordPress
You have a great domain name, you've signed up with your hosting provider and chosen the size of your website in the process, now it's time to install WordPress and connect it to your host. In years past, this step was relatively complicated, but now, your hosting service should be able to handle the entire process for you.
If you're using Bluehost, for example, there's a simple one-click installation feature that will integrate your WordPress account with your account on Bluehost. And if you ever get lost, all you have to do is reach out to customer service and they will act as your WordPress guide, helping you through the process. 
4. Choose a Theme
At this point, you're starting at a completely blank WordPress backpage. All of the options and buttons are there, but you have no theme and no content. Well, you need to fix that!
WordPress makes it incredibly easy to choose and install themes to your website. You have a couple of options here. You can use the in-site theme catalog to shop for the perfect theme (many of the built-in WordPress themes are available for free), or you can use a third-party site such as ThemeForest to find the one for you.
Though choosing a theme directly from WordPress is the easiest option, downloading and installing a theme from a third-party site isn't as difficult as you might think. Many of them also offer step-by-step instructions for you to use along the way.
This can be an overwhelming process, so take your time. Do some internet browsing and pay attention to your favorite websites' layouts. What do you like about them? What would you change?
Having a rough idea of what you're looking for is crucial, as there are thousands upon thousands of themes to choose from. 
5. Pick Your Plugins
This step is optional, but plugins are a great way to boost the functionality of your website, so they're typically recommended. Once again, there are thousands of plugins to choose from. But keep in mind that you don't want too many, this will bog down your website.
Instead, choose a few that will do the most for you. For example, if you plan to create an online store as part of your website, you'll need an e-commerce plugin.
There are also a wide variety of tools that help WordPress builders like you bring their dream website to life. By using WordPress page builders, for instance, you'll have the ability to see what your pages will look like as you build them. This can make designing your website and content far less of a headache.
Learning How to Build a WordPress Website Is the First Step
Using these steps, you have everything you need to construct a stunning WordPress site, but knowledge is only the first step of your journey. You now have to take your knowledge of how to build a WordPress website and put it to action.
When in doubt, it's a good idea to plan your website out on paper before working on the computer. That way, you'll have a clear direction and be able to execute it in less time with less stress.
Looking for more tips and tricks for designing a successful website for your brand? Be sure to check out the rest of our blog!