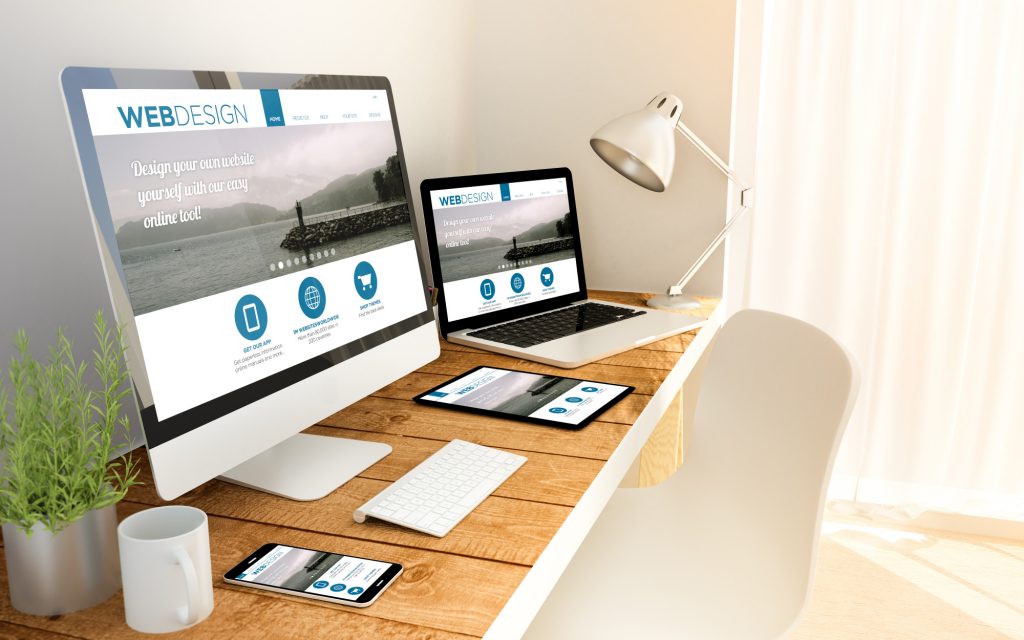 Do you own a small business? Are you looking for ways to increase your brand awareness and create more sales? One of the best places to start is by creating your own business website. 
There are several different types of websites to help build awareness and sales for your brand. Keep reading to learn more. 
E-Commerce
E-commerce websites are those that sell various goods on the internet. The services provided on the website usually allows transactions between businesses, or businesses and their consumers. Each transaction, either for a good or service, will be processed through the site. 
The transactions can occur either on a local, regional, national, or even a global level. If you are operating on more than a local level, you should be aware of the different requirements and laws that you need to follow. 
E-commerce is otherwise known as online shopping. It allows businesses and customers to shop your products or services every day of the week. This is a great way to allow customers from all over to become familiar with your products and make a purchase at their leisure.
When creating this type of website it is important to keep in mind that this site is your storefront. So you will need to keep it user-friendly and allow for a positive experience for the user. You don't want your customer to get frustrated while navigating the site and decide it isn't worth their time to continue. 
Your website needs to be routinely maintained and updated to guarantee a good user experience. It also needs to have data privacy and fraud protection to help protect the customers' information when making a purchase. 
If you would like to know more about the benefits of having an e-commerce website, check out this article. 
Web Applications
If you have a small or medium-sized business you may benefit from a web app that will help automate or track your tasks. These apps will provide you a simple way to avoid manually operating small business tasks and make things more streamlined. Some of these tasks include promoting your business to the public, sharing files, or even setting up video conferences. 
One of the best places to advertise your small business is on social media websites where you can often post for free and raise your brand awareness. With a web app, you can set up a schedule to post advertisements based on user statistics. This allows you to attract awareness, gather statistics based on likes or comments, and target different users. 
Non-Converting
A non-converting website is driven by content that is designed to give potential customers information about your services or goods. These types of websites are pre-sales informational. They give the user information about your brand and reviews on your products.
This kind of website is built to help give your customer some brand familiarity and create a connection with the person. You could also gain recognition by creating a blog and posting your thoughts, information about your product, or allow others to post their experiences. 
Instructional videos, eBooks, or white papers are also great content for this type of website. It allows the customer to learn how to do something on their own while possibly using your product. 
These types of websites generally don't have that many pages so they require less maintenance. They allow you to maintain an online presence around the clock and doesn't require a lot of engagement with your customer. 
Lead Generating
A lead generating website is designed to take visitors and convert them into sales leads. These types of websites will show your customers the goods and services you provide, any sales, or special offers you are promoting.
This type of website is a great starting place to help draw your customer in and create a sales funnel. In order to do this, the website will require the customer to create a profile to see more, fill out a form, or contact the seller. 
If you would like to create leads through your website don't have too many distractions that may overwhelm your customer. This might actually deter them from staying on your site and will induce them to leave before making an inquiry or purchase. 
Instead, create a landing page that is visually appealing, informative, and has good features. If you want your customer to fill out a form, make it so that it is compelling enough for them to continue, but doesn't ask too many unnecessary questions. The form should be simple enough to give you key information and doesn't make them navigate away from your website often or at all. 
Post-Sales Support
A post-sales support website is a place where your customer can visit after they have purchased your product or service. This is a website that may provide information videos and other tutorials, or documentation. This type of tutorial forum is so that the person can learn how to effectively use your product, assemble it, or need product support. 
This type of website should also feature an online support system where the customer can chat with customer service. Then they can create a ticket to help solve an issue. There should also be a forum where the person can ask questions or discuss ideas with other users. 
This is the best type of website for you to create to handle any customer care that might be required. 
Learn More About the Different Types of Websites for Your Small Business Today
These are the most common types of websites for businesses. Depending on the type of goods or service you are providing you will want to create brand awareness with a non-converting website.
If you are selling a product the easiest way to reach a broad range of customers is by advertising through a web application on a social media website and then directing them to an e-commerce website. You should also some post-sales support after the purchase has been made to create a great customer experience. 
If you would like any additional business tips or information be sure to visit our website daily!