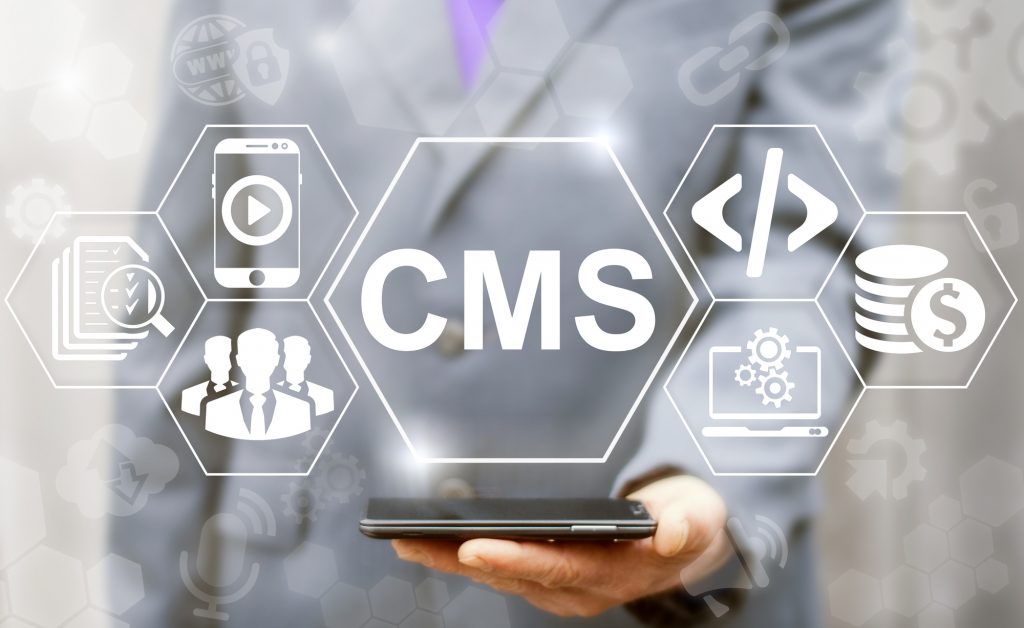 Are you finding it difficult to manage digital content for your business? Creating consistent content is vital to your brand—and to reach your customers. Are you looking at all the digital items you need to update like email newsletters, social media pages, web pages, and other digital campaigns?
This is why you need a content management system (CMS) to help you with your content. CMS is an essential tool to help you get all of your content organized.
Wondering about which CMS system to use? How about Sitecore?  What is Sitecore?
What Is Sitecore?
Sitecore is a software platform that gives you speed and flexibility to engage with customers. It collects customer data from all of your channels and sources through machine learning. In return, it generates actionable insights to get you results.
Sitecore also gives personalized experiences for your current and potential customers across social media, web pages, mobile apps, kiosks, and more.
It has built-in geolocation engines and platform detection to help you know your customer and their location.
This comprehensive system offers complete website management with a user-friendly interface. Users can create seamless integration across multiple sites and take advantage of a variety of tools to engage on social media.
Sitecore's platform is based on .net CMS. It has been rewritten to take advantage of the improvements to APS.NET 4.5. The system uses a desktop interface that has a similar look-and-feel to Windows, and there are multiple applications for each task such as monitoring campaigns, editing content, managing uses, setting up workflows, and more.
Web Content Management System
There are many implementation possibilities as a CMS. There are also various integrations at about every point. This is great flexibility to help developers, content editors, and marketers to control and manage all areas of the website.
Experience Marketing
Using this as a marketing platform, Sitecore allows marketers to focus on a customer's experience management. This includes tools to help with personalization (based on browsing history and user preference), A/B testing (content using testing rules), and personas (the user's behavior and profiles).
You can then use related tools for email marketing, content, and commerce integration to make it one seamless experience for the customer.
The editing environment is a powerful way for your non-technical employees to update, create, and personalize web content. There is no coding required.
Benefits of Sitecore
Sitecore connects to the customer experience platform. You can do so much more than just manage web content. You can also:
Optimize content
Personalize
Track and analyze data
View individual customers
Build marketing campaigns
You can do this through:
Timely offers to increase sales
Personalized communications for advocacy
Relevant content to engage with customers
Self-service for customers and users
Enrollment for newsletters
Social media posts and links
Sitecore makes it much easier to measure a campaign's effectiveness and success with all these customer touchpoints. You can also reach your customer across different channels like a store, desktop, email, mail, tablet, phone, and mobile devices.
You can collect data and it is stored in one place. This can give you a complete single view of individual customers.
Databases
Looking at  Sitecore from a developer's perspective shows Sitecore can be a dream for them to work with. There are three main databases and a web application.
Core Database
The core database handles system settings and holds all the configuration for the applications in the CMS. It allows you to configure any setting, add buttons and functionality, and override any standard functionality you do not need or want.
Master Database
All content editor work is completed in the master database. Whenever you create, edit, or delete any content, it is stored in the database. The master database can be customized to lock certain sections of the site. These areas are only available to specific roles.
Another setting allows you to create an approver to view and approve before something goes live.
Web Database
The web database stores live content e. It is different than the master database because it only stores the latest live version of all items. When a content editor creates and publishes content, it is copied from the master database into the web database.
Item Folders
All content is stored in a content tree, with the content and media items available to content editors. The layouts, templates, and system folders are saved for developers and administrators.
You can search for all items in these folders such as images, files, and more, so you can easily find anything you need.
What Is Sitecore Testing?
If you want to find out what parts of your content are effective and which need updating, you can use Sitecore testing.
Sitecore uses A/B testing and multivariate testing to look at specific components of a page like:
Image
Header
CTA
Or the entire page
These tests look at the content displayed and your Sitecore personalization strategies.
Adopting Sitecore
Sitecore is a platform and not a standalone solution. This means that you need a system in place for this platform to function. What system do you use currently?
You need to look at all your current systems and any streaming systems too. You can divide it into two levels of adoption including a developer and digital marketer.
Wondering how to do this? Check out oshyn.com.
What is team development for Sitecore? There is a developer community that helps getting started a breeze. Sitecore hosts user groups for the developer community, and they help answer questions and show what they are internally developing.
Ready to Move Forward With Sitecore?
Now that we've answered the question "what is Sitecore," you can figure out how to use it in your current system. Are you looking for a content management system for your developers and marketers to use with seamless integration? Sitecore may just be for you.
Looking for more tools to take your website to the next level? Keep checking out our site for more advice.