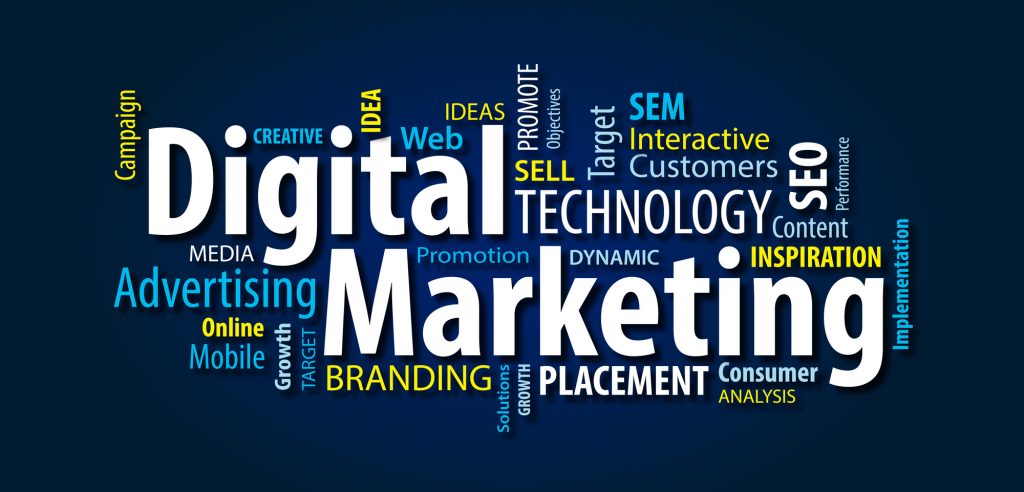 Many businesses fall into the trap of thinking it is easy to be their own digital marketing expert.
In fact, to succeed in the field, you need to have a wide knowledge of the subject and a deep understanding of a specialism as well. This has been called the T-Shaped Marketer. 
It is a big ask to find someone in a business who meets this requirement, so most businesses these days are turning to a digital marketing agency. An agency can give them the breadth and depth of knowledge they need under one roof.
Let's take a look at some of the perks of finding a digital marketing agency to help you achieve your online business goals.
1. They Allow You to Focus on Your Business
Hiring a digital marketing agency will give you back time. The time that you need to make sure you are focusing on your core business.
Keeping up with all your social media channels and online customers can be an extremely time-consuming process. Response times are essential. You need to have somebody available to respond to customer comments and queries quickly.
An agency will be able to have somebody dedicated to your digital needs—someone who can keep tabs on your digital brand. This will allow you to relax and focus on achieving your business goals.
2. They are Focused on the Digital Trends
Digital trends change at a blistering pace. What is popular today may be yesterday's news tomorrow. Sometimes it can be hard to keep up with what messages you should be sending and where.
For example, did you know that:
Pinterest is currently the market leader in referral traffic?
Mobile websites that take longer than 5 secs to load it lose 70% of their business?
A locally-targeted ad campaign is 20 times more effective than banner ads?
You need to be a digital expert to keep your finger fully on the pulse. That's why you need to hire a digital agency.
They know the trends that work and those which don't work. They know where to best focus your energy, time, and budget to get the best results for you.
3. They Get You Improved Results
A digital agency should be able to help you set and achieve realistic online marketing goals. At the outset of your contract, you will need to agree on key performance indicators. Use these to measure their results.
A good agency with a suite of marketing tools with a dedicated staff should be able to bring in far better results. They will have the expertise to advise you on changes you need to make to your website. Or where there may be channels available that you have not considered before.
You should expect them to provide dynamic strategies that will produce the best results for your digital brand.
4. They are Reliable and Accountable
It's great to know you have someone you can rely on to get the job done well. As well as someone you can speak to when things aren't going so great.
A digital marketing agency will be available when you need them. You should have a key point of contact that updates you regularly on their progress but is also there when you need advice on the next steps.
An accountable agency should provide the data and statistics to explain why a strategy is not working out the way you had hoped. They should have a back-up plan to be able to quickly change tracks when things aren't going well.
You should be able to rely on them to do the best for your business and online profile at all times.
A Digital Marketing Agency That Works For You
If your agency is not keeping you in the loop or being open with what they are doing for your digital brand, then it may be time to look elsewhere.
A digital marketing agency that works for you should be accessible, accountable, and brimming with new strategies to make your business shine online.
If you found this article useful, please check out some of the other similar topics on our blog.