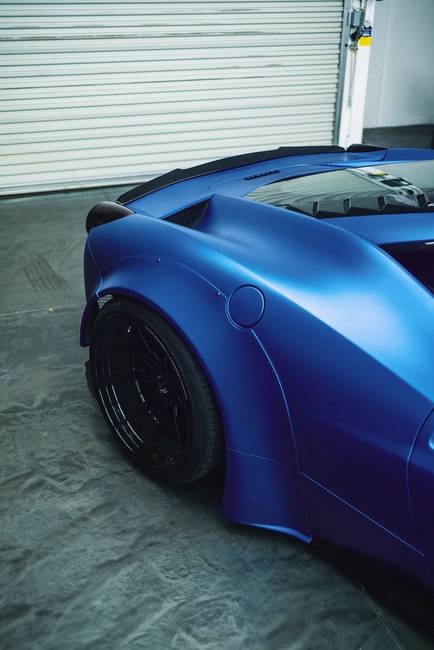 The new decade isn't short of surprises starting from the global shift to green energy, the novel coronavirus, and the Australian wildfires. As times change, so does every aspect of our daily livelihood and our technological advancements. Technology has crept into every crevice of our economy, including the automotive industry.
In 2018 alone, the US auto industry contributed a staggering $545.4 billion to the economy. With so much money at stake, the industry's key players are always on toes to ensure they bring their A-game to the table. That's why the automotive industry trends 2020 are the most sophisticated and innovative we've seen to date.
The new decade came with a new class of consumers with an inclination for sophistication, consciousness, and particular care for the environment. The auto industry has had to adapt to this shifting consumer preference, which has led to the emergence of new automotive trends. Even technologies like blockchain and artificial intelligence have found their way into the automotive industry.
This post will highlight some of the latest automotive trends of 2020 that are changing the face of the entire industry. 
Improved Security
In 2020, there's been a concerted push by key players in the auto industry to improve data security. With data privacy becoming a growing concern every day, car manufacturers have had to step up their game and protect their consumers' data. This protects not only the consumers' data integrity but also their vehicles.
When you rent a car, you probably sync your mobile device to the car without a second thought. However, you should be keen on what data the car collects and what they'll do with that data.  Most individuals are unaware that parts like the engine, brakes, and fob are prone to hacking. 
In a bid to contain hacking and improve data privacy, car manufacturers have stepped up their public awareness campaigns. They have also emphasized data security to instill confidence in consumers who are becoming more conscious about their data privacy.
Constant Connectivity
In 2020, customers want to remain connected to the grid regardless of their location. That means they can access their favorite apps and documents from the comfort of their cars. When you pick up the kids from school, they can watch their favorite cartoons while you drive them home.
In the past, vehicles with wifi connectivity was a novel and infrequent occurrence. However, in 2020, cars with wifi are becoming the norm. Moving forward, we'll probably see wifi-integration becoming a staple for any vehicle.
Self-Driving Vehicle
Autonomous vehicles were in the past, the stuff of myths and legends, but the technology is edging closer to reality in the new decade. Companies like Tesla, Uber, and Waymo are on the brink of creating their first fully autonomous vehicles. Soon the average consumer will be able to get their hands on one of these beauties.
Although the technology is still in its infancy, recent advancements have shown much promise. We still have a long way to go before you can pick an autonomous vehicle fresh from the showroom. However, many car manufacturers will soon jump on the autonomous vehicle bandwagon so you can get your hands on one.
For now, all we can do is sit and wait and maybe save up for one as soon as they release. Be sure not to mix next year's CES. We expect some exciting announcements, including Nvidia's announcement on its DRIVE platform, which facilitates vehicle autonomy.
Improved In-Vehicle Customer Experience
About a decade ago, voice and navigation systems in our vehicles weren't always the most seamless. For instance, you'd have to say a command over and over before the car can recognize the command. This could get a tad frustrating, and most people would prefer doing things the old-fashioned way.
In 2020, you should expect nothing less than seamless navigations and voice control. Car companies have introduced technologies like Apple Car Play that integrate your phone and the car for smooth navigation and voice control. Not to mention you can listen to all your favorite tunes straight from the phone to the car's speakers without much of a hassle.
One trend that is definitely worth your attention is improved in-vehicle customer experience. Couple that with in-built wifi, and you'll be looking forward to even the longest trips.
Remote Updates
These days, you don't even have to call your mechanic if your check engine light turned on. With remote updates,  you can get updates on your car's condition straight from the manufacturers. The always-on connectivity means that the car manufacturer knows about your real-time car condition to diagnose any issues with your vehicle as soon as they occur.
Remote updates also mean the car manufacturer can provide safety and technology updates to keep your car in tip-top shape. Very soon, you might never need to visit a garage or call your mechanic for car diagnosis. 
Better Car-Buying Experience
Few things are as stressful as buying a car, especially if it's your first one. Picking from the myriad of options can be a bit overwhelming, not to mention the tons of paperwork. Remember, you also have to find the right model and haggle the price to get your money's worth.
That said, buying a can take hours, if not days, even if you find the right model. In the new decade, car-buying is a seamless and stress-free experience. Automotive eCommerce has made it easier for consumers to reach car sellers and resellers and is one of the most notable economic trends in the automotive industry. 
Today, you can buy your dream car with just the click of a button. Plus, with so many listings, you can compare prices to find a car that won't dent your bank account. New technologies like Toyota's augmented reality system allow you to view and inspect cars at the comfort of your home. 
Experience Automotive Industry Trends 2020
Reading about automotive industry trends 2020 is great, but a better idea would be to experience them first-hand. There's never a bad time for getting a new car, and 2020 is the best year to do so. So save some money and get a feel of these automotive trends that are shaping the future.
There's much more from where that came from. For more informative reads, be sure to check out the other pieces on the site.