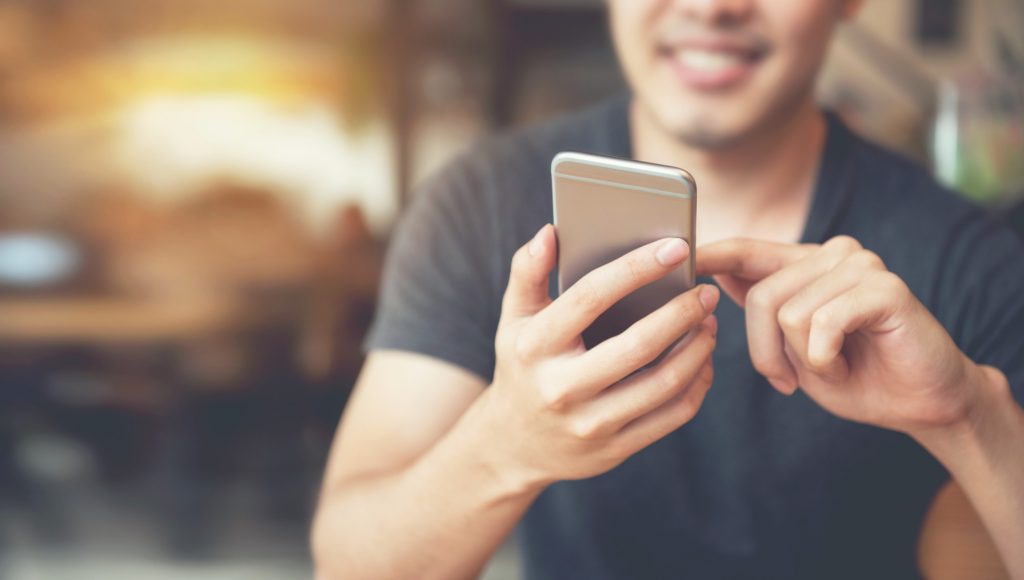 Did you know that over 81% of Americans own smartphones? You can find them in the hands of eight-year-old kids to 80-year-old adults. Smartphones and other mobile devices have become a staple of human life in modern societies.
But what does that mean for the world of business and how does it affect marketing?
We're here to help you figure it out. Keep reading for our top mobile marketing tips to help your business take advantage of the trend that is unlikely to go away any time soon.
1. Optimize Your Website for Mobile Devices
One of the most important steps you can take to appeal to mobile device users is making a mobile-friendly website. If your website isn't optimized for mobile devices, it can be incredibly difficult and unintuitive to use. Users will have trouble navigating individual pages, let alone your entire website.
However, this doesn't only refer to the infrastructure of your website and fast loading times; it also applies to the content you publish. People using mobile devices typically skim through articles, emails, and social media posts.
Keep it simple:
Use captivating headings
Keep sentences short
Use high-quality images and videos
Remember, smartphones and other mobile devices are all about convenience and ease of use. Make sure your website and the content you publish doesn't conflict with this fundamental rule.
2. Get Active on Social Media
No matter what device people are using (smartphones, laptops, desktops, tablets, etc.), social media continues to be one of the most effective marketing platforms. However, it's important to note that the vast majority of people log onto social media accounts using mobile devices.
The more active you can be on social media, the better. You need to be posting relevant and engaging content multiple times a week. You should also integrate your Instagram account with your Facebook account.
However, running a successful social media account isn't just about posting; it's about engaging. Encourage your followers to interact with your posts and make sure you respond to comments and messages in a timely manner. Be personable.
3. Think About Your Keywords
One of the most important mobile marketing tips is creating SEO content, primarily keywords, specifically geared toward mobile users. Using local keywords is key to bringing in local traffic. Use keyword phrases relevant to your products and services but add location-based touches, such as:
"Near me"
"In 'x' city"
"Best 'x' services in town"
Be sure to consistently use keywords that refer to your physical location.
However, you also need to think about phrasing. Mobile device users often rely on AI software like Siri, Alexa, and more. When they conduct searches, they use voice-activated features, which dictates phrasing and keywords.
Be sure to incorporate keyword phrases people would use when asking their device questions. For example, a typical Google search would be "the best Italian restaurant in 'x' town." However, someone using AI would likely say "Siri, what are the best Italian restaurants near me?"
4. MMS and SMS Messaging
What's the best way of communicating with customers who have smartphones? Why not text messaging?
SMS and MMS messaging is a commonly adapted marketing strategy used by businesses in all industries, primarily retail stores and restaurants. However, it's also common in service industries.
Encourage customers to subscribe to your messaging list by offering exclusive product/service discounts through SMS and MMS messaging. This system will automatically send out messages to a demographic of people who have already shown interest in your business.
As an added bonus, these messages can link back to your website, which will lead to more customers buying products with smartphones.
5. Reviews and Testimonials
The modern consumer is investigative and well informed. In fact, 88% of consumers research products/services online before making a purchase.
And why shouldn't they? They have an entire world of information right at their fingertips.
The question is, how do they decide whether or not a business is credible? Most often, consumers use reviews and testimonials of previous customers. They refer to those who have gone before them and invested in your company.
Use this to your advantage. Encourage all of your customers or clients to leave reviews. However, you may have to sweeten the deal, as most people won't care enough to go out of their way for free.
Offer small cash-back rewards or enter them in raffles for leaving reviews. You can also reward them with discounts on their next purchase.
Finally, remember that scathing reviews can ruin your reputation, whether you deserve them or not. It may be worth your time to learn how to remove bad Google reviews.
6. Content Marketing
One of the most valuable mobile marketing tips is learning how to appeal to your target audience. To do this, you must be relatable. 
Think about the demographic of people who would want/need your products or services. What are their issues? What problems can you solve for them?
Using this information, publish regular blog posts to address their passions, needs, and desires. This form of marketing, know as content marketing, gently pushes consumers towards your products or services. It's regarded as a much less abrasive strategy.
7. Email Marketing
Finally, remember that one of the biggest perks of mobile devices is that they allow us to stay constantly connected. This includes texting, calls, video chats, social media, and email. 
Encourage people to subscribe to your email list by offering free content (Ebooks, access to webinars, how-to videos, etc.) or exclusive offers. Then, send out automated emails a few times a month that:
Remind them that you're there
Offer valuable content
Compel them to buy from you
We recommend a light touch. Don't use your emails to constantly try to sell products. Otherwise, people will stop opening your emails or unsubscribe entirely.
Looking for More Mobile Marketing Tips?
The world of digital marketing can take some time to master. It doesn't help that things are constantly progressing and evolving. You must stay up-to-date with marketing trends and consumer habits.
We can help. If you're looking for more mobile marketing tips or some free SEO tools to help improve your website, check out everything we have to offer.