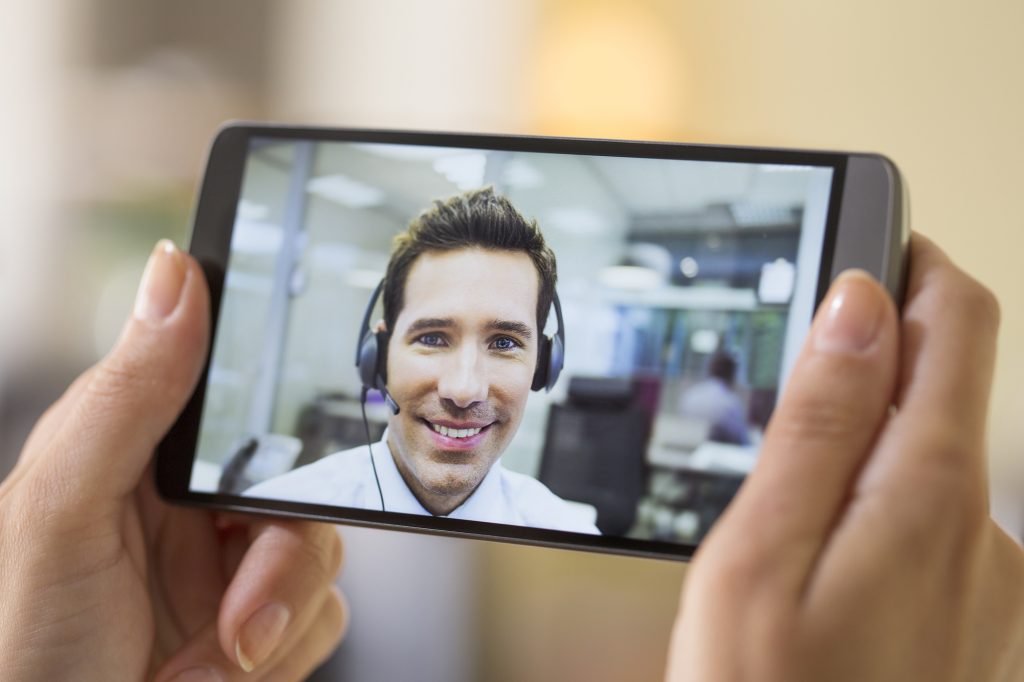 Over 26 million individuals — that's how many full- and part-time workers now work at or from home. That's around 16% of the entire US workforce, many of whom are full-time remote employees!
With the ongoing COVID-19 pandemic, however, more employees have turned to remote work. This is especially true after at least 44 states have issued stay-at-home orders. Many of these states now bar all "non-essential" travel, including going to and from work.
There's still some good news for employers and team managers though. You can still be "meeting in person" without breaching the "social distancing" protocol.
Ready to learn all about how to hold important meetings without going outside? Then let's get right into it!
Decide How Many Remote Employees Need to be In Video Meetings
Doing a headcount is vital, as this will influence your choice in a video calling or conferencing app. Some VoIP (voice over internet protocol) apps, although free, still have limitations. For instance, they're only free for face-to-face calls between two people.
Paid apps, on the other hand, have more features and are best for group calls. Still, some apps may not be able to handle very large groups of conference attendees. The more attendees there are, the slower the connection may get.
That's why it's best that you first figure out which of your employees need to be in group calls. Separate those who can call each other via a free VoIP service. This way, you can determine which paid app or plan will best suit your conferencing needs.
You should also make a list of your remote workers who will serve as the conference's "hosts". This can be the managers (or assistant managers) of each of your team. As the host, they'll be the one to plan, schedule, and lead the video meetings.
Speaking of assistants, your managers may also want to share the hosting responsibilities. In this case, choose a conferencing program with a scheduling assistant feature. This will give the assistant the "privilege" to schedule meetings on behalf of the manager.
Factor in the Frequency of Conferences You Need to Hold
Next, think about how often they need to be in a person-to-person or conference call with the rest of the team. If you (and they) need to hold a lot of meetings, it may be best to use a conference room scheduling software. This will automate the process of populating digital calendars with the meeting schedules.
Moreover, you'll have a clearer picture of how many and how often you need to hold meetings. This will also help you decide on the plan (and pricing) you need to get with your paid conferencing app.
Keep in Mind Device Compatibility and App Integrability
Some conferencing apps work better on smartphones, while others are better on computers. To work this out, ask your team members which device they can and will use the most. You can then decide which app everyone will use based on their answers.
It's also best to use a conferencing app that you can integrate with other third-party apps. For instance, Google Meet allows for conference room booking and calendar syncing. You can also sync Slack, another collaboration tool, with Office and Google tools.
What's important is to consider each of your employee's needs and situations. You don't want to leave anyone out, especially not now that they don't get to see each other in person.
Recurrent Meetings? Automate Their Scheduling Process
A study found that seven in 10 remote employees feel left out at work. Now that working from home has become mandatory, this number may go up even more. That's why it's best to check in even more frequently on all your team members.
To make it easier, look for a conferencing app that lets you automatically schedule calls. Some apps have a "recurring meeting" feature, allowing you to save your call settings. The day, time, and members are some of the variables you can lock-in and save into such apps.
Consider Video Recording Capabilities
If you have remote employees who are abroad, factor in the time difference. They might not be able to attend all the meetings, especially if there's a huge time difference.
In this case, it's a good idea to get a conferencing app with a video recording feature. This way, the team leader can take a video recording of the actual meeting. They can then send the clip to those who can't attend so that there would be no need to reschedule the meeting.
Don't Forget the Importance of Note-Taking
During online meetings, you'd want your employees to take note of important details. They may also want to contribute without interrupting someone who's currently speaking. This also helps avoid conflicts that may arise from people speaking over each other.
A conferencing app that comes with an instant or direct message feature can be a good solution. While someone leads the meeting, someone else can transcribe it to text. The transcriptionist can then send it via the messaging feature so that everyone gets it.
The transcription can also serve as a copy or a recap of what transpired during the conference. All team members can then use it as review material.
Digital Conferencing Is Key To Keeping Your People Safe and Productive
There you have it, the ultimate guide on how remote employees can keep "meeting" with each other. With these digital conferencing tips, teams can still connect with each member. Your people can stay up-to-date on tasks and events without even having to leave the safety of their homes.
Ready for more hacks that can help keep your employers productive even on lockdown? Then be sure to check out the Free Web Tools section of this site for more guides like this!