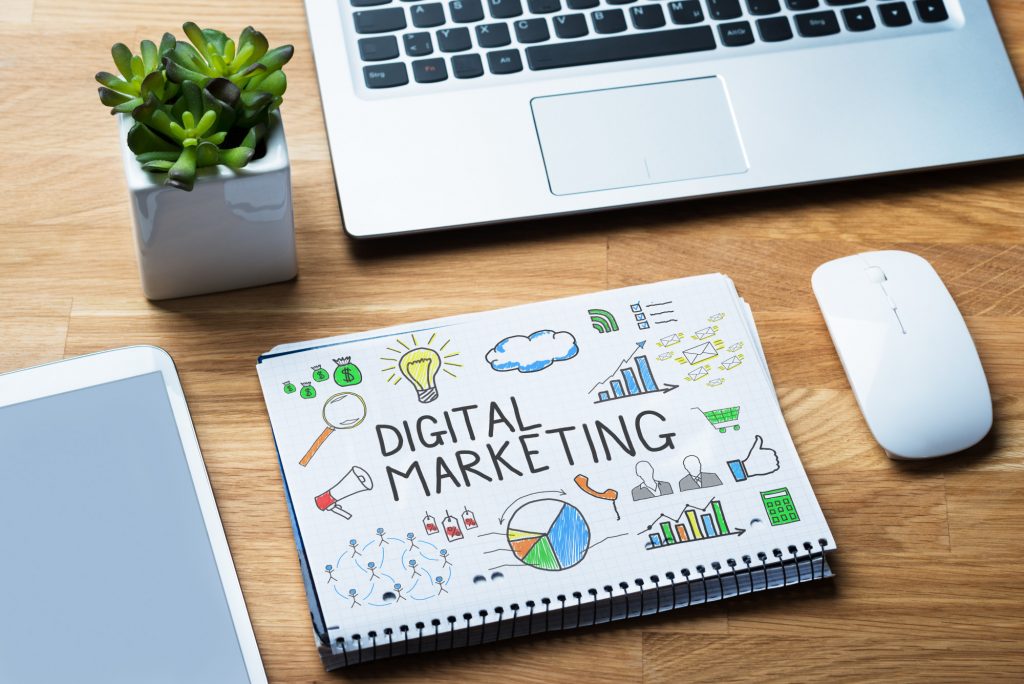 With a new year comes of many new goals and hopefully, yours is improving your digital marketing strategy. There are many things that you can do to customize your marketing strategy and make a big impact.
Changing things up is always a good thing for your business so look into ways to create a custom digital marketing strategy for your business. 
Keep reading for our guide on five ways that you can improve your custom digital marketing strategy that can help change your business.
1. Connect in New Ways
Digital marketing is awesome because it creates new ways that you can connect with potential and existing clients. One way to vamp up your digital marketing strategy is by creating a new form of social media to reach customers. Sign up for Twitter, Facebook, Instagram, or even LinkedIn to reach potential clients. 
On Facebook, you can use Chatbots to reach out to customers directly through messenger. This is a great way to send them updates and let them know any new things happening with your business. 
2. Interact Personally With Clients
Another great way to improve your customer digital marketing strategy is to have more conversations with your clients. When your customers feel valued by your company they will want to continue to give them business. 
On social media, you should make sure that you're aiming to respond to any client's questions or concerns within an hour or so. This is a good way to show that you care about your client's concerns. 
3. Hire a Digital Marketing Company
If you're looking to completely transform your marketing strategy, then a great way is to hire a digital marketing company to do it for you. Sometimes we get stuck in our old ways without knowing how to change but a digital marketing company can take your strategy to the next level. 
The great thing about hiring a digital marketing company is that you can still have control over your digital marketing. As soon as the marketing company begins you will notice a significant change with your business. 
4. Post New Content on Your Website
Does your website also have a blog? If not, then you should create one right away. If you already have a blog, then constantly posting new content is a must!
Posting content on your website is a great way to up your SEO strategy. When you post new and relevant content on a consistent basis your website will begin to appear higher in the search results.
Do some research and see what type of blog posts your competition is posting. You should also try to figure out which keywords your target audience is searching for and make content including it.  
5. Expand Your Email List
When it comes to your marketing strategy you should also be aiming to collect emails from current and potential clients. You can send out periodic emails to your clients to remind them about upcoming deals or even new products. 
There are several ways that you can collect emails from customers. The first is just being open and honest by asking them for their email address. You can also give them something in exchange for their email address like a coupon code. 
Create Your Own Custom Digital Marketing Strategy
When it comes to creating your own custom digital marketing strategy there are plenty of things you can do to attract new clients but make sure you're not neglecting your current clients. Use some of these tips in your current marketing strategy to vamp it up!
If you're looking for other ways to improve your SEO strategy, then make sure to check out our blog as we have tons of tips and tricks!