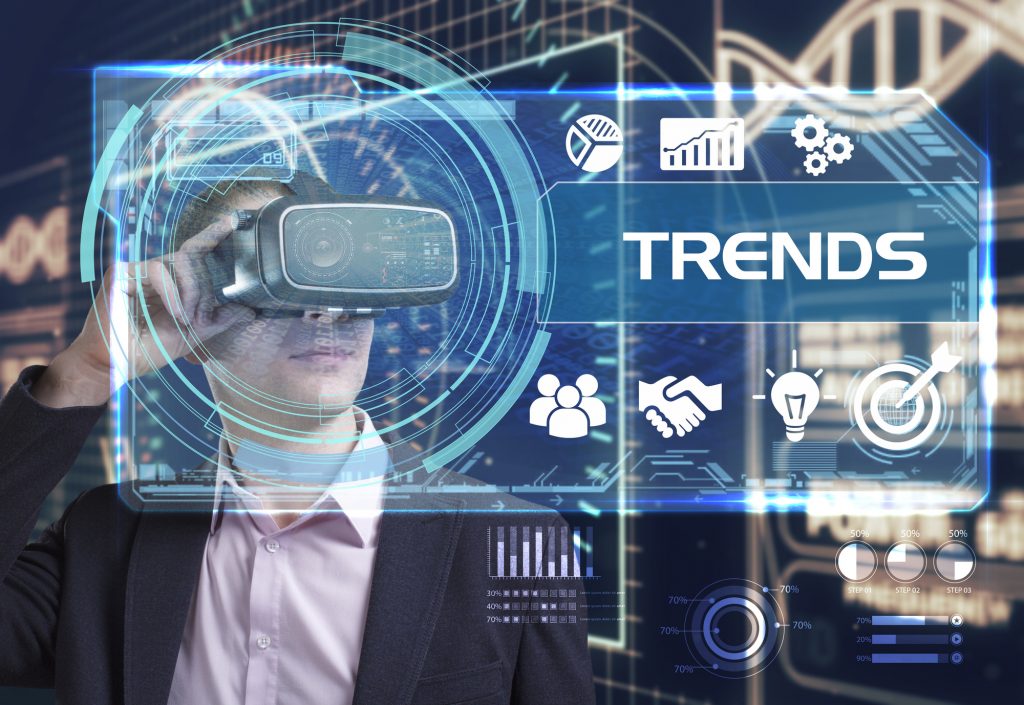 Are you interested in getting new customers for your business? Unfortunately, you can't rely on the old ways of doing things anymore. You need to move part of your advertising efforts online.
The importance of digital marketing today can't be understated. Unfortunately, 45% of businesses don't have a digital strategy that helps them compete online. The good news is that you can quickly learn what you need to know.
If you want to compete in today's digital world, you need to be up to date on the latest digital marketing trends. Below are seven of those trends that are worth your time.
1. Voice Search
The internet-of-things market has changed the way people search. In the past, voice recognition hadn't progressed very far. Things have changed today.
There are now more internet-enabled devices in homes than ever. This is significant because many of them allow their users to perform voice searches. You can expect the number of voice searches to increase in the future because of this.
People don't talk the way they type. This trend will lead to a new set of keywords that you can optimize your site for. If you can take advantage of these keywords before your competitors, you can capitalize on a lot of new traffic for your website.
2. Augmented Reality
It's hard for consumers to window shop for their home when they have trouble picturing what something will look like when they take it home. This is where augmented reality comes into play.
AR will allow consumers to have a better shopping experience from the comfort of their own home. Instead of traveling to a store, consumers will only need to download an app to do their shopping.
Once shoppers have their app downloaded, they can use it to do their shopping. If someone wants to see what something will look like in their home before buying, they only need to point their phone to where they will put their purchase.
AR technology will overlay your products in your customer's homes. This technology will lead to an easier purchasing decision for your customers and fewer returns on your side of things.
3. Personalized Advertising
Digital marketing for small business owners has always been hard if you don't have a budget. You have to spend a lot of money to get the data you need. You can't make smart decisions without it.
Today, you have more access to data than ever. This data will allow you to create more targeted advertising that appeals more to people.
In the past, you had to create generic advertisements that targeted the broadest market possible. Now you can create several small campaigns targeted to more specific demographics. This personalization will allow you to create more effective ad campaigns that give you a better return on your investment.
4. Social Media Communication
Businesses setting up social media profiles isn't anything new. But the way that companies are using them is starting to change.
Traditionally, social media was used to send updates to followers. You create engaging content that people will enjoy and share. If you do things right, you can create viral content that gives you a lot of exposure.
Social media today has now introduced more social messaging apps. These apps are giving companies a way to interact with their customers on a more personal level.  You can increase engagement, encourage loyalty, and provide better support.
5. Shoppable Social Media Posts
Influencer marketing isn't a new thing. Since Instagram has gained popularity, brands have been working with top influencers to promote their brands.
But this isn't easy to do.
Social media sites haven't always had an easy way to promote products. You can use the images, text descriptions, and profile bios to send visitors to other places. But there isn't an easy way to send people to products and track where they came from.
Things have changed in the past year. Social media sites now offer a way to send users straight to product pages from posts. This capability will lead to brands increasing their influencer marketing.
6. Interactive Content
The internet was static when it was first created. Website visitors went to websites only to read what was on the page. The problem with this is that static content isn't engaging.
As attention spans get shorter, businesses need to do everything they can to make their content more engaging. Interactive content will help you do that.
Interactive content can come in the form of quizzes, polls, virtual reality, and interactive video. If you build content that causes your customers to spend more time with your brand, they'll be more likely to interact with your content in the future.
Doing this will put you ahead of the pack when people are trying to figure out which content to consume.
7. Video Marketing
People are spending less time reading these days. An estimated 55% of people now watch videos online every day.
As time goes on, expect this number to increase.
You can take advantage of this by creating video content for your customers. Your videos will help engage your customers more and help you show off your brand's personality. You can use social media sites to provide all your video content to your fans.
You can also use the rise in video consumption to create video ads for people watching other content online. Sites like Youtube allow you to place ads right in the videos people are watching. If you find the right audience, you can bring in new customers that may have never seen you otherwise.
Don't Ignore These Digital Marketing Trends
You can't expect to compete online if you don't have access to the latest tools available. Make sure to stay on top of these digital marketing trends so you can take advantage of them when starting your next ad campaigns. The more you learn, the more options you have available to you.
If you're interested in learning more about digital marketing strategies that can help increase your business, our blog can help. Make sure you head back to read our latest posts.