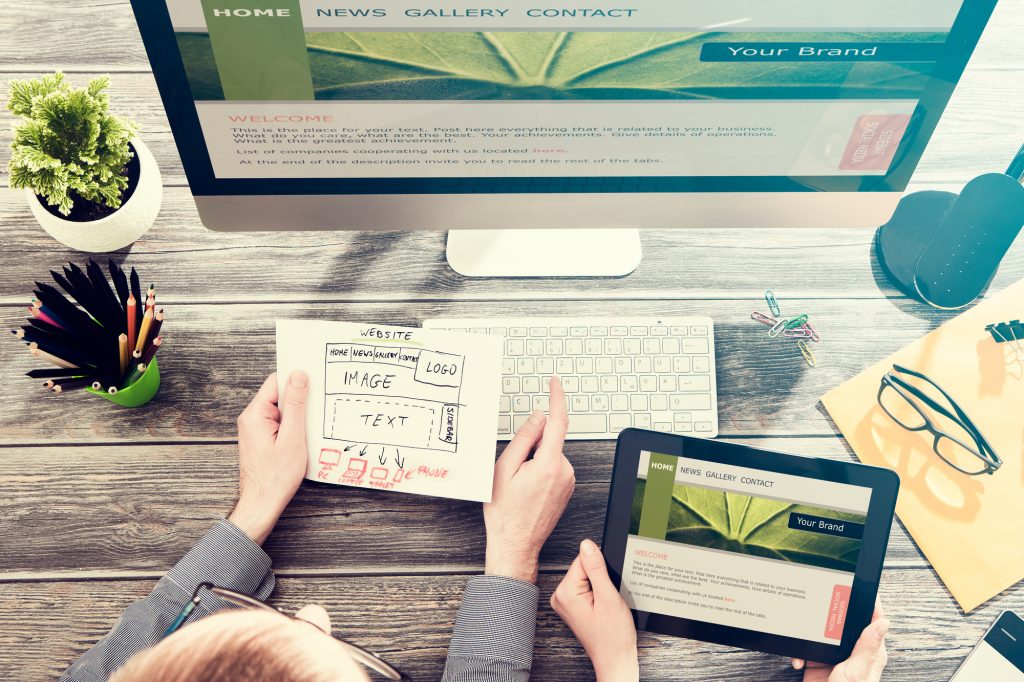 You've got a brand new website that you're psyched about. This is going to be "home", at least in the digital world, to every new potential customer, reader, or member of your audience for the foreseeable future.
The next step is determining what your website maintenance plan (and strategy) will look like going forward. Maintaining your website is just as important, if not more so, than the initial build. The internet moves fast, and you'll want someone keeping tabs on it to ensure business and traffic stays steady.
In this article, we'll look at what good website maintenance plans do, how much the packages cost (or vary in cost), and what to look for when determining fit.
What Is a Website Maintenance Plan?
Owning a website is an investment in your business or personal brand. Whether you built your own website through WordPress, SquareSpace, Wix or another platform, or had someone else do it, a website maintenance plan ensures your investment stays up to date and fully functioning.
What does this mean? It depends on the platform you've built your website on. For example, WordPress has regular updates that must go into effect. Without updating them, your site will run slowly or certain functions will cease to work at all.
Maintenance, depending on your plan, can also cover thinks like digital marketing, analytics, registrations, and security for your website, too. Maintenance cost varies depending on your package of services, but we'll get into these individually as we go.
Hosting
Websites like Bluehost or GoDaddy host your website on a server, protecting your data and determining how quickly it loads. Each hosting platform varies in terms of capabilities and what services are covered, but you can usually find quality hosting for as little as $15 or $20 per month.
Here's a hard truth about hosting: it's not a good spot to cheap out on. As part of your website maintenance package, someone should be checking your website's loading time, ensuring servers are up to date, and working quickly if something goes wrong.
If your site crashes and you lose everything you've built, that $5 or $10 you saved each month.
Your hosting platform might do this by themselves as part of your monthly payment, or it may be an option included in your maintenance package with another company.
Security
Go to your favorite website right now and look to the left of yourfavoritewebsite.com. You should see a small lock. This is called your SSL certificate, and it ensures the safety of your website.
Without an SSL security certificate, hackers can more easily access data. Suffice it to say you should never buy something from a website that isn't properly secured—and people definitely won't if your site doesn't have one.
Security specialists and maintenance packages should both offer this feature, ensuring that your website's security stays up to date year-round. These certificates need to be updated every 90 days, and even forgetting about it for a few days can really harm your business.
User Experience
When considering website maintenance fees, here's one of the first questions you should ask a potential client: "How do you help improve user experience?"
At the end of the day, your website is for consumers or fans. Your traffic will disappear entirely—both because people won't visit your site and Google won't trust you—if the user experience on their end isn't fast and seamless.
Your maintenance should cover:
Fixing broken links
401 redirects
Slow loading or unresponsive pages
Poorly designed landing pages
Among other things, that is. As websites continue to get more high-tech, this list will only grow.
Analytics
Probably the main separator between "okay" packages and premium services should be how the company handles analytics. Analytics tell you how people use your website, pointing out obvious things that need to be improved for a better end-user experience.
Analytics also tells you how many people are visiting your site, how long they're staying on certain pages, and even what they're looking at on the page. All of this information can be leveraged to convert more sales or improve your page.
Analytics tracking may cost in the thousands, but a good service is actually worth it.
Content
Finally, many website maintenance packages come with content—that is to say, new blog articles or updating of the current material you've got on your website.
Content (at least the stuff that's been optimized for search engines helps drive people to your site and creates value for potential readers. You'll also rank higher in search engines with a website that has relevant, timely, or valuable content posted on it.
The types of services may vary with this. For example, you might be given a predetermined amount of blog posts with your annual fees. Or, you might also be given the option to add blog posts monthly, weekly, or on your own set schedule.
Of course, you could decide to handle content yourself, but chances are the option will be available to you.
Website Maintenance: Wrap Up
Your website maintenance plan should be reflective of your goals, budget, and needs as a business.
Just remember that your site is like a digital business card. People are visiting it to determine if you can help them solve their problems. It can and should be a big investment.
With the right plan, your site will stay protected and improve your audience's experience. You're protected, your audience is happy, and the company maintaining your site is compensated accordingly. All parties benefit from a job well done.
Don't forget to bookmark our site to never miss our latest posts!