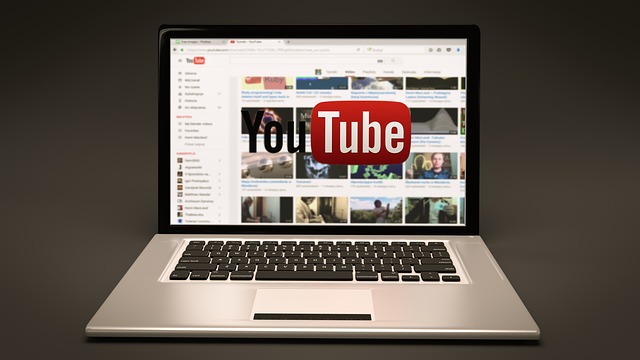 If you're one of YouTube's 23 million channel creators, then you may have noticed a space for a banner on your channel's home page. Whether you're on YouTube for business or personal reasons, this piece of branding real estate shouldn't be overlooked.
You can take the easy route and upload a single image as your banner, but you can actually do so much more with the area. A well-designed banner can entice viewers to watch your videos and subscribe to your channel as well as reinforce your brand.
Here are five tips on how to create an aesthetic YouTube banner that promotes your video content and brand.
1. Size it Right
YouTube requires that banner images be a minimum size of 2048 x 1152px. If this seems large, keep in mind that it will display properly on a variety of devices including desktop monitors and laptops.
Any important information you wish to include in your banner such as your website, tagline, logo, or other branding elements should be confined to the "safe area" of 1546 x 423px. This is the area that is guaranteed not to get cut off as the banner displays on various screens and devices.
You should also only use sharp, high-quality images to prevent your banner from looking pixelated.
2. Match Your Branding
Your YouTube banner should be part of your overall branding and use the same color theme and font from your website, social media channels, and other marketing channels. This creates a cohesive, professional look, particularly if your channel is for a business or personal brand.
3. Include Relevant Info
Do you update your cooking channel with a new recipe every Sunday? Or host a live Q&A chat for your dating advice channel on Thursday nights? Then you may want to include this information in your banner.
Your banner can also include your website address and the handles for your other social media channels. Be careful not to let the banner get cluttered with too many words. You can always list other ways of reaching or following you in the default description of each video.
4. Include Your Personal Photo
Depending upon your channel's content, including a personal photo of yourself in your banner can make it seem friendlier and more approachable. This tends to work well if your channel is focused on making people's lives better, whether you teach DIY crafts or tips on how to make more money.
5. When in Doubt, Use a Template
If you're at a loss over what to include in your banner, you can always turn to a YouTube banner template to help make it look professional. The great thing about templates is they can be customized with different fonts, colors, and imagery. A template can help fill in the space with something interesting until you come up with your own logo or messaging.
It's Easy to Make an Aesthetic YouTube Banner
Coming up with an aesthetic YouTube banner isn't difficult, but it does require some thinking about what your channel is about and how you want viewers to perceive it. Above all, let it express your channel's personality to attract the most engaged audience to it.
Once you have your YouTube banner posted, you'll want to learn how your YouTube channel can improve your SEO. Check out our most recent SEO articles to learn how to integrate your YouTube content into your SEO strategy.