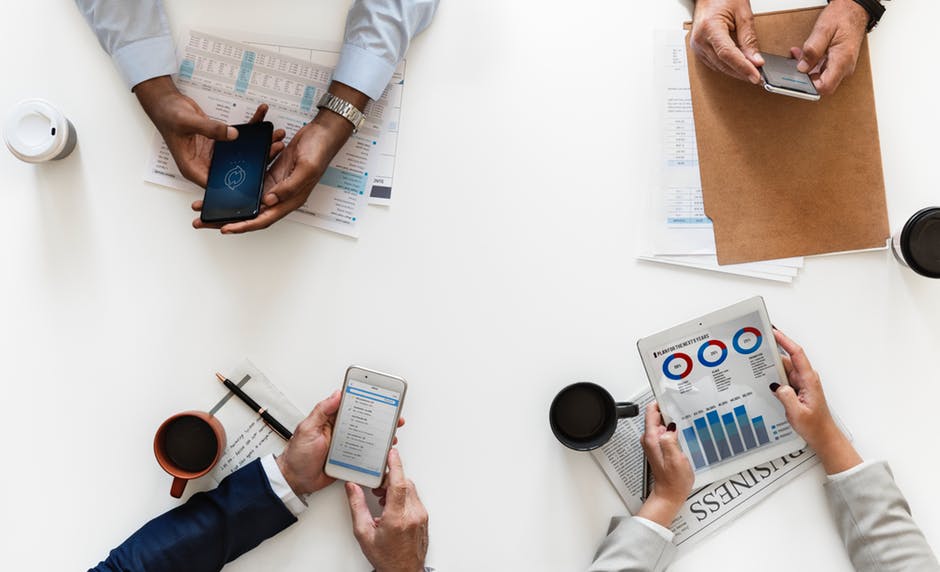 In the age of information, marketing initiatives cater to a broad range of customer access points. Potential buyers are easy to reach but difficult to engage through their mobile phones and computers. Businesses must tailor their ads and use as many avenues as possible to reach potential customers.
Advertising communications leverage many means, or channels, to engage customers. In this article, we discuss omnichannel vs multichannel marketing concepts. We'll also explore differences in strategy and approach.
If you'd like to know more about how your own personalized experience has come to be, read on. The science of marketing has come a very long way.
The User Experience
User experience design is now a mature industry. Smart devices have been around long enough for UX designers to understand what makes an app successful. Marketers apply several years of research and data to create effective email campaigns.
These channels are pathways to the customer. Mobile apps, TV ads, printed media, and digital promotions all drive new business and present a single message. Or do they?
The Multichannel Experience
In a multi-channel marketing campaign, a unified message is broadcast to all customers. Ads look similar no matter where you see them, and the look and voice of the marketer stay consistent. The customer chooses which channel to use to engage the advertiser.
Often these campaigns are managed through software that uses a single console and simple analytics to track success.
The Omnichannel Experience
In an omnichannel initiative, the user experience is at the forefront of each effort. Imagine a customer in the center of the channels as opposed to being at the receiving end.
The key to the omnichannel experience is integration: a seamless shopping experience and a customized marketing message.
Omnichannel vs Multichannel Differences
Here are a few specific differences between these two types of marketing efforts.
Channel-Based vs. Customer-Based
The multichannel strategy involves consistency across the channels. This approach is about reaching as many customers in as many ways possible.  Getting the brand in front of the consumer is the priority, regardless of what the consumer wants.
The most popular channels for these campaigns are social media and email.  Broader efforts use the web, mobile apps, and print channels as well. Each channel limits how the user can choose to act, and there's a risk that the efforts will be ignored or deleted without a second thought.
In contrast, the omnichannel method relies on channel integration to provide a seamless and effortless user experience. These campaigns attempt to build relationships with the customer instead of only selling to them.
Consistent vs. Engaged
Multichannel marketing views each channel as a separate opportunity to reach potential customers. The user experience is limited to one channel at a time, and depending on the circumstance, may or may not be in a position to act.
Omnichannel initiatives use customer data to reveal the best channels to reach their customers. They are also designed to demand the least work from the user. The intention is to create an effortless experience with the most likelihood of engagement. Each piece of the brand must be friendly, useful, and welcoming.
Fragmentation vs. Dedication
Multichannel efforts don't need a cross-functional team to work. Each department managing the advertising, the app, the print, and the digital can work separately as long as they are conveying the same message. Make sure the logo looks right. Make sure the same photo is used.
Omnichannel marketing requires dedication across all members of the marketing team, just as the channels work together to provide the best user experience. Omnichannel marketing teams must also use more comprehensive tools for communication management. These tools guarantee consistency between team members.
Gatwick's Multichannel Effort
In 2010, Gatwick Airport in England created an impressive multichannel customer service effort. Here is how they engaged their clients and how they used available platforms to succeed:
Twitter: Gatwick introduced a Twitter-based, real-time 24-hour customer support channel. Travelers tweeted screens from inside the airport, and operations staff immediately responded to questions and concerns.
Qype: Qype was a European customer review site acquired by Yelp in 2012. Gatwick integrated Qype with its website so that customers could provide ratings and feedback from both mobile and desktop platforms.
Gowalla, Foursquare, and Facebook Places: When Gatwick was undergoing construction projects, they converted work areas into information centers for passengers. Customers could scan giant barcodes that led them to photos and videos that showed them the results of their efforts. The barcodes also integrated with location-based apps for sharing.
Gatwick's efforts earned them widespread online buzz and news coverage. A vast majority of their reviews were positive, and the Sunday Times ran an article about their campaign.
Starbucks' Omnichannel Initiative
Nobody thinks about Starbucks' advertising. The stores are everywhere; people know the menu, what they are going to order, and they receive a consistent product no matter which store they visit. The company doesn't really need to market, do they?
Through its rewards app, Starbucks has found a way to engage customers without actual advertising. It is a stellar example of omnichannel marketing.
This simple app not only tracks your rewards, but it also allows you to reload your card with your phone, your laptop, on the website, or in the store. Real-time updating means that you can reload your card and pay by the time your coffee is ready. They made the whole experience effortless.
Why Choose?
One reason for choosing omnichannel vs multichannel marketing campaigns is budget. Omni efforts cost more in personnel overhead and logistics on average.
Some multichannel efforts, such as Gatwick's, are very successful and make a positive impact on the company's reputation and customer relations. Its clever use of existing location-based apps and tools enhanced the customer experience without a huge investment.
But omnichannel campaigns increase customer retention more than multichannel campaigns do. The ability for a channel to recognize a specific customer goes a long way in making that customer want to return.
A big part of any marketing is an excellent online presence. Check out our other articles and tools to understand more about your digital channels.