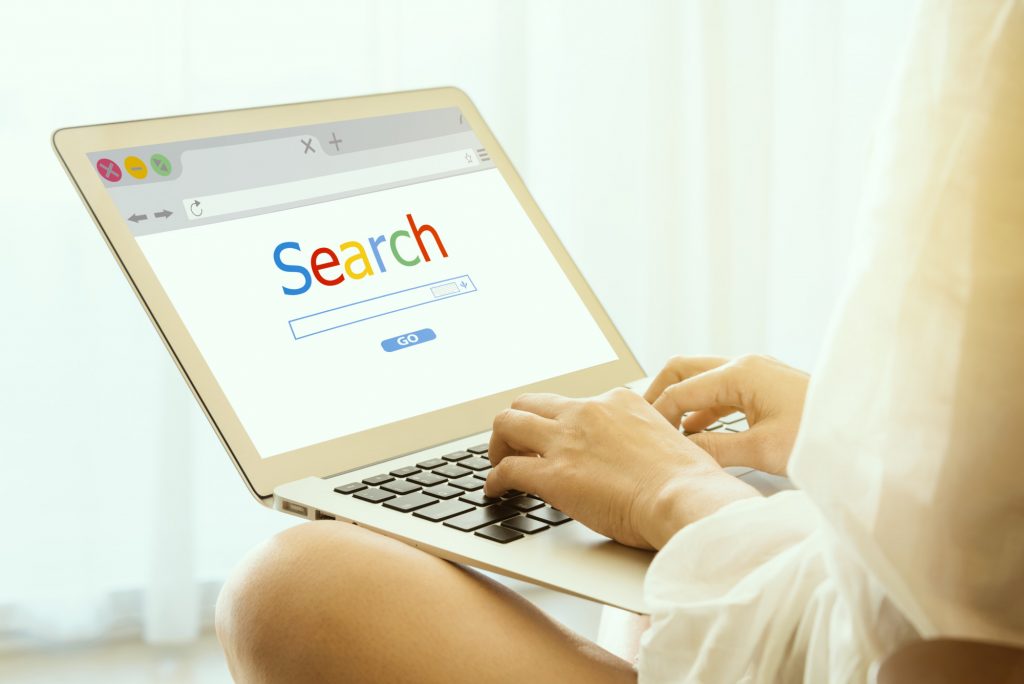 Are you struggling to get your website to show up at the top of Google? That isn't surprising. There's a lot of competition out there.
But with 40,000 Google searches happening every second, organic search traffic is something you can't ignore. It's an investment that will pay for itself long-term without having to continue to dump money into it.
With all the information out there, it's hard to know exactly how to get your web page to the top of Google. This post will help clear up that confusion. Follow the tips below to get your site ranking at the top of search engines.
1. Figure out Search Intent
Have you ever gone to a website and left after the content there didn't answer your question? The chances are you weren't happy. Google wants to stop this from happening.
To combat this, Google has invested heavily in technology that helps determine search intent. If your website doesn't answer a user's search query for a specific keyword, you won't be able to rank as highly.
If you want to rank for keywords, your content needs to answer your visitor's questions. Take a look at the websites that are ranking at the top and look at how they present their content. It should give you a good idea about what you need to talk about in your post to rank.
2. Don't Focus on a Single Keyword
Yes, seeing a large search volume may be exciting. The problem is that the search term is probably going to take a lot of work to rank for. Why do that when you can focus on all the similar queries that are getting traffic too?
When you focus less on specific search terms, you can start to focus on topics instead. This means you'll rank for many more keywords with your blog posts.
Once your post starts ranking, you'll see that your site will start receiving more traffic to your post than the keyword that you want to rank for. All of this traffic is valuable, so don't ignore it.
After time goes by, you may end up ranking for the main keyword too. But at this point, it's just a bonus.
3. Create Regular Content
If you want to prove to Google that you are an expert in your field and have a site worth being ranked, you need to show that you're an expert through your content. The best way to do this is to create a lot of blog posts for your site that covers all the areas in your industry.
You can come up with these topics in a few ways. The first is through the Google Keyword Planner. You can use their tool to get keywords that people are searching for regularly. These can be a starting point for more in-depth blog posts.
Another option is to look at the content your competitors are ranking for. You can use a site like Ahrefs to spy on your competitors to get this information. You'll be able to see the keywords they rank for and the estimated traffic for their pages.
Use this information to come up with your own spin on things to show your knowledge in an industry. The more content you have out there, the more keywords you can rank for.
4. Work on Mobile Optimization
Did you know that more than half the global internet use is through mobile devices? If you're not giving these users a good experience on your site, you'll turn them away, and Google will figure out why they are leaving. When you make your site work well on mobile, you'll get an edge over other sites that don't do so.
The first way to do this is by creating a responsive web design. Your design should change based on the screen size of your visitor. This means that you will need to invest in your web design to make this happen.
The other thing to watch for is page speed. Not everyone has a fast internet connection on their phone. If it takes more than a few seconds to load your page, you'll lose a lot of your visitors.
You can start by minimizing your website code and compressing your images. This will bring your total file size down. Once done with that, implement lazy loading images on your site. This will stop the web browser from loading images until the user scrolls down the page to reach them.
5. Get More Backlinks
If you've created great content that people love, you're part of the way there. The problem is, you aren't the only one good at creating content. There is a lot of competition out there.
To make things worse, it's hard for Google to understand what makes industry content useful. Google needs to rely on other metrics to know how much value your site brings. One big way this happens is with backlinks.
You can think of a backlink as a vote for your site. The more votes you get, the more valued your website is in the eyes of Google. Of course, if a site is already valued highly by Google, then it's vote will be worth more.
Because of this, acquiring links to your website is an excellent way to boost your rankings in Google. One of the best ways to do this is through guest posting.
This process involves reaching out to other websites in your industry and working out a content deal with them. You'll write a piece of content for them, and they will include a link to your website in the post.
How to Get Your Web Page to the Top of Google: Final Thoughts
It's hard to know for sure how to get your web page to the top of Google. It isn't like Google has a manual for it. But with testing, the experts have a set of tactics that have proven to increase your chances.
Make sure you try the tips above out to get your site ranking today. If you're looking for more tips about digital marketing, keep browsing our blog to read more.