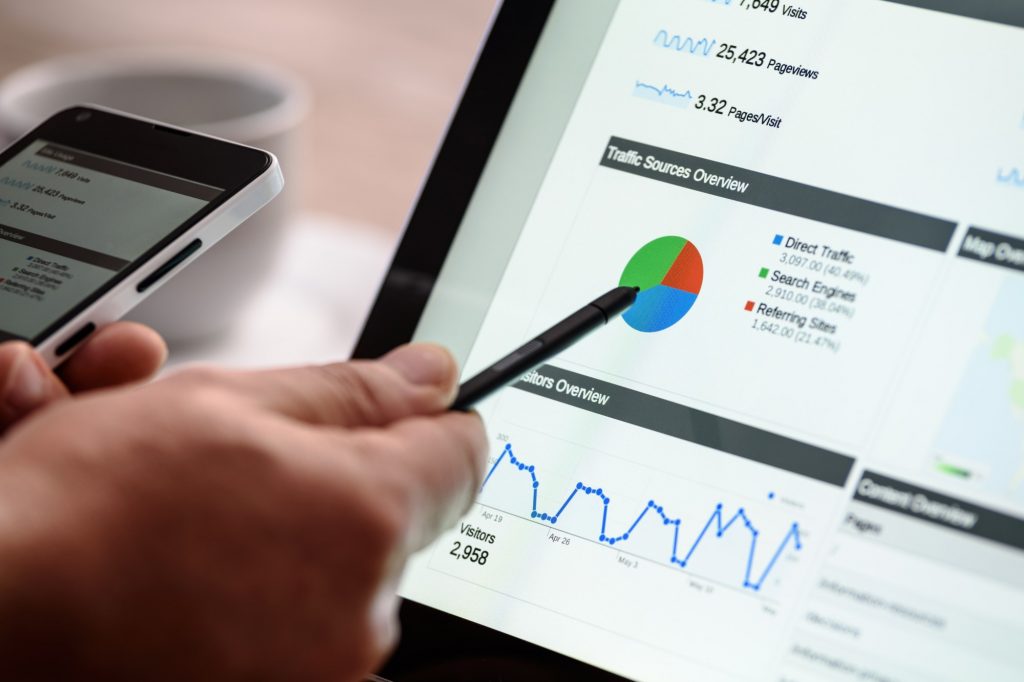 You may be the best at what you do, but would good does it do if no one knows about it? Marketing is all about getting the word out about your company and ensuring that those who might be interested in your product or service know that they should look to you.
A successful marketing strategy understands where your target audience spends their time and places content there for them to view and interact with. These days, a large majority of target audiences can be reached best through the web. 
People's attention can be split across so many platforms online that it can be challenging to know the best ways to reach them. Not only that, but you need to make sure the messages you are sending out are consistent with a brand identity that will appeal to them. 
How can you find the best digital marketing agency to help you meet these goals? Read on and we'll tell you everything you need to know. 
Set Your Goals
Before looking outward, you need to look inward. A digital marketing agency won't be able to help you out if you aren't able to define the kind of help that you need. Defining this can be a bit more difficult than it sounds. 
All companies want to increase their revenue, of course. But what is your angle to do that? A new company might want to increase their brand awareness in the marketplace, while a veteran business might want to try and increase sales by rebranding in a more modern fashion. 
It's important to understand what your goals are so that you and the digital marketing agency you select can be on the same page. A rudderless boat will head nowhere fast– a strong goal can ensure that you will set sail for a brighter future. 
Start Your Search 
When it comes to finding a good digital marketing agency, looking online can and should be the easiest route. After all, you're hoping to find a company that will help you stand out in the online space. If you can't even find THEM, that means they might not be the right company for your needs. 
Take a good look at the design and style of the marketing agency websites you do come across. An online marketing company should have a quality website, with a clear information structure and attractive design. You can consider the quality of a company's website the first sign of their possible expertise (or lack of it). 
Once you've found a digital marketing agency that seems interesting to you, look around on their social media feeds as well. Not only will you be able to get a sense of how this company carries itself on other platforms, but you might be able to get a peek of the feedback previous clients are offering. 
Disparaging comments or negative reviews on Facebook or Twitter might be reason enough to stay away or look elsewhere for the help you need. It's also worth checking any company's standing with the Better Business Bureau to ensure that they're in good standing and that their ratings are good. 
Interviewing Potential Agencies 
Once you've done a bit of research around the web, you should attempt to land with somewhere between two and five digital marketing agencies that appeal to you. Once you have this shortlist, it's time to begin to whittle it down to your eventual winner. 
How so? With a little bit of conversation. 
Reach out to each of these companies and express polite interest in their services. Explain that you have a few questions that you'd like answered. These companies might get on the phone with you, bring you into their office, or keep things formal through e-mail. It just depends on who you're asking. 
Your talk with the company is your time to ensure that they will do the best job at putting the right foot forward for your business. Weed out those who don't have what it takes to get you ahead. Inquire what makes each agency different, what allows them to stand out, and how they can help bring your company to its goals. 
Ask about former clients and the success of those campaigns either saw or didn't see. If you were given a quote by the company, have them break it down for you and explain why the price is what it is. 
A low price may sound enticing, but more often than not you get what you pay for.
Once you've met with a few digital marketing agencies you should be able to compare and contrast the answers they've given you. Which company seems like they'll be able to do the best job for you? Who will provide the most attentive service? 
This decision should be made based off a mixture of fact and instinct. Trust your gut when it comes to the level of service you expect to get from a company. You'll be working closely with these people for a long time, so it's important that you pick someone you feel like you could have a proper relationship with. 
Choosing The Best Digital Marketing Agency
You need help to make sure your business stands out in the online space. But it can be difficult to know who the best digital marketing agency for you is. Following the above steps should help you whittle down your list to only the best of the best options. 
Have more questions about standing out online? Check out our blog for more.