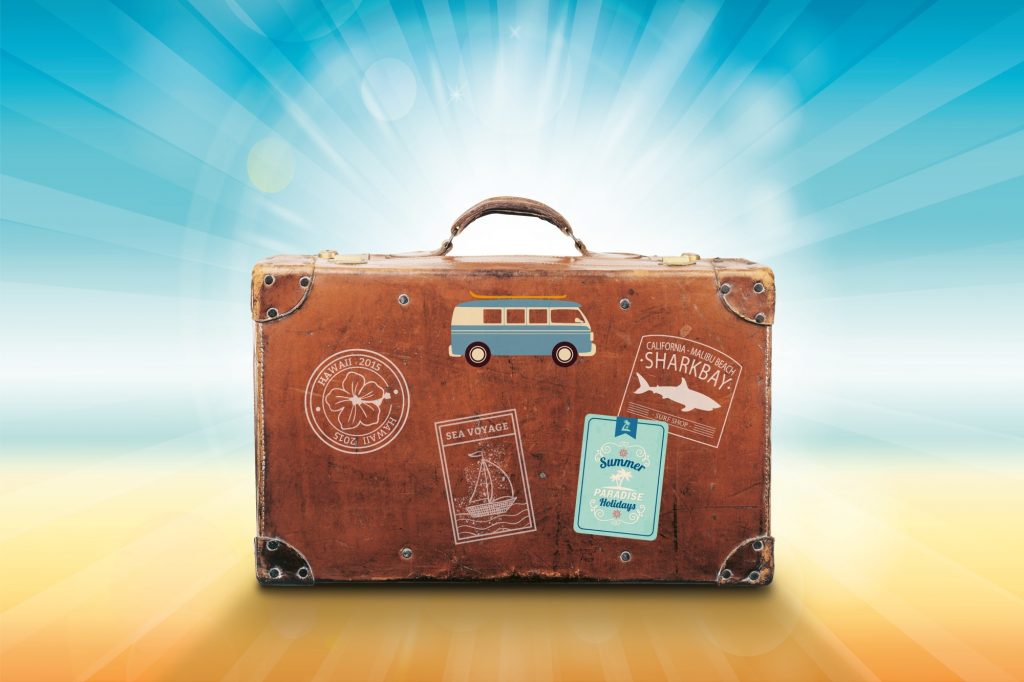 According to digital marketing experts, Americans are exposed to 4000 – 10,000 adverts each day. As consumers of these ads, we have developed a screening process to ignore most of the advertising messages. However, we retain brand acknowledgement of creative, memorable and engaging ads.
In the brand development process, it's important for a company to promote their products and services in a captivating way that will resonate with their target market. If you're on a budget, you can find cost-effective ways to promote your business such as stickers.
Promotional stickers come in different shapes and sizes and have bee used for decades effectively. If a company, school, small business or politicians have short messages or funny information, they use stickers to pass their messages across.
Sticker marketing materials can be placed virtually anywhere. It can be on cars, laptops, backpacks, sidewalks or machines.
Even though promoting your brand with stickers is nothing new, a sticker marketing campaign is an effective tool to spread your business message.
1. Stickers Stand Out
When compared to other forms of promotional methods, stickers are highly cost-effective. Before looking for major business advertising and sponsorship opportunities, it's important to brand yourself effectively. They are also cool, sharp and appealing because they don't have too much info but just the right information.
With flyers and pamphlets, someone will easily throw them out in the trash. However, with stickers, a person will find a place to stick them.
When you embark on your sticker marketing campaign, ensure you tap into the creative mind of the consumer who might just keep it because they like how it looks
2. Stickers Promote Brand Endorsement
Stickers are generally well received when you hand them directly to your clients. Clients who use and love your brand are more likely to use your stickers to rally their support for your business. They can display the well-designed stickers on their doors, cars or other places.
For example, if someone loves shopping at Walmart, they would be proud to have a car sticker saying "I shop at Walmart" the message is simple, direct and precise to the point. It endorses Walmart as a good place to go for shopping
Your marketing campaign should be based on how clients feel when they interact and associate with your brand. Consumers will use your stickers to promote your brand.
3. Stickers Start Conversations About Our Brand
Often, most brand discussions about different brands, begin from an offline material. Don't overlook the importance of having stickers in your marketing campaigns because they play an important role in both offline and online strategies.
Word of mouth is the most powerful marketing tool. Stickers get people to notice and talk about your brand. Your sticker is a great boost to your brand awareness campaign and creates a buzz.
4. Stickers Are Fun and Inspire Creativity
To incorporate the element of surprise on your stickers, you can stick them in the most unexpected places that relate to your business in one way or the other. Your campaign should think of the stickers as a means to the end.
To create a buzz on your business, you can hand them out at industry events, on seats in buses or ask shop owners who use your products or services stick them on their windows and be your advocates. There are so many creative ways to use the stickers so explore them to the fullest.
5. Sticker Marketing Enhances Other Marketing Efforts
Stickers enhance marketing efforts that increase branding and exposure. They complement PR strategies and strengthen brand awareness. For example, if your business requires subscriptions, the stickers can be used to entice clients by giving a free gift if one subscribes using the code on the sticker. This also is a great platform for data generation.
6. Stickers Should Add Value
Whatever your marketing goal is, ensure you add value when using the sticker marketing strategy. Consider your target audience and the type of sticker they would find useful enough.
Some have them as memorabilia. For example, sports fans will have stickers of their favorite teams on their car bumpers.
Once you understand what our clients want, you can take advantage and have them advocate for your business. Ensure that the sticker represents your company identity as it should on the item it stuck on.
7. Stickers Have Evolved
They now come in different shapes, sizes, colors, and material. They are no longer the boring large, white rectangles stuck on bumpers.
They can also be stuck on anything from floors to phones. They can be customized to fit your needs and interests.
When choosing the sticker marketing strategy, consider the surfaces that you are intending to stick your promotional sticker. This way, you can have a more effective strategy than just a one size fits all strategy.
8. They Have a Longer Shelf Life Than Other Ads
Due to their nature of adhesive-backed stickers or static clings plastic decals, they can be a permanent form of advertising. They stay in one place without the possibility of tampering and easy tear unlike fliers, brochures, and pamphlets that can easily tear.
Your business will definitely benefit from this form of marketing, even when you are not actively marketing, your stickers doing marketing for you. For example, if someone has a sticker on their guitar about your business, you can be sure that every time they play, people see your sticker and are aware of your business logo. It becomes easily noticeable and relatable.
Get Traditional Marketing Strategies That Work
In the digital age, companies are interested and investing heavily in the online market and may neglect the traditional marketing strategies that actually work. It's important to evaluate your company needs and develop campaigns that compliment both offline and online consumers to reach strategies.
Sticker marketing is ideal for all business regardless of the products or services they offer. They could be startups, medium-sized companies or even established brands all reaching out to consumers. The key goal is to adopt strategies that are measurable and realistic in measuring the ROI for that particular company.
You can visit our blog for more information.