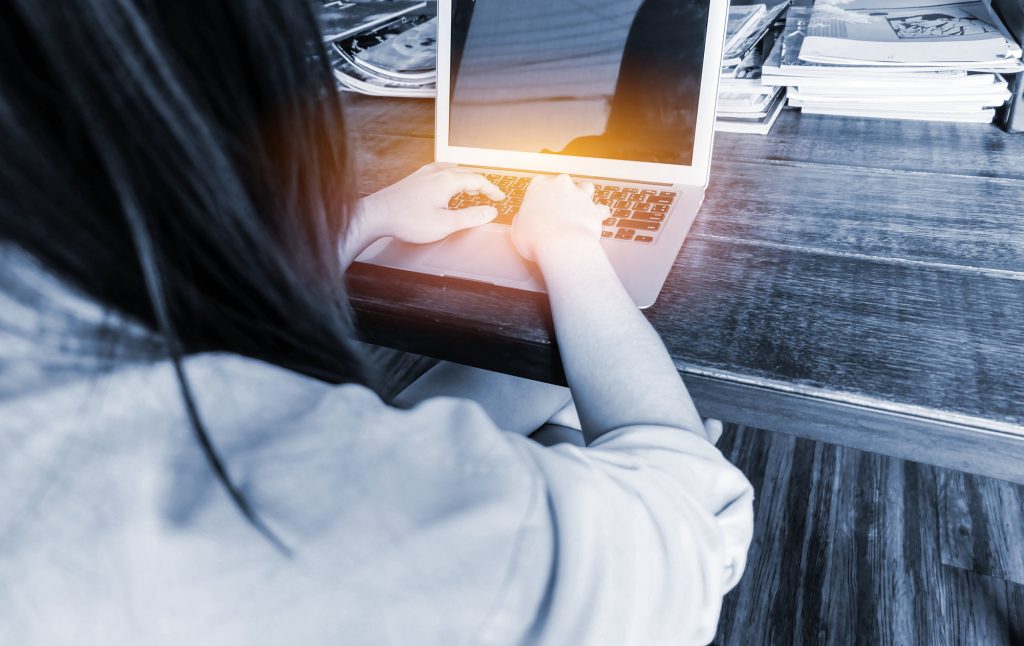 In the U.S., there are almost 28 million small businesses. So for you as a business owner or marketer, you're up against a lot of competitors.
A big thing you can do to stand out is to work on your search engine optimization (SEO) efforts. Doing so will get you to rank higher on Google, which will result in more visitors to your website.
If you're not sure how to make this happen, don't worry! We've compiled some great on page and off page SEO techniques you can implement on your site.
On Page SEO Techniques
On Page SEO includes things that you can do on your own website to increase your rankings. Let's take a look at some of the main techniques you can try.
SEO Titles
Your SEO title is what shows up on search engine result pages as the main header for your page. Typically, Google will show the first 55 to 65 characters.
In this title, be sure to include your keyword. If you're a local business, also include your city and state.
To make sure your title fits on SERPs (search engine result pages), keep the character count to around 60 characters.
Meta Descriptions
Next, work on your meta descriptions. These are the supporting content that you write that also appear with your Google search results.
In these, be sure to also include your keyword and location (if a local business). This is because it will help you rank higher but Google will also bold the keywords found in your meta description.
Another reason these are important is because they provide more information to your audience. This, in turn, can improve your click-through rate (CTR).
H1s
Your H1 title is the title that shows up on your webpage or blog post. This is important because it tells your audience what your page is about.
Keep your titles around 60 to 80 characters. This will help your users know what your page is about and also tells Google what's on your page. Be sure to include your keyword in it as well.
Blog Often
One of Google's key ranking factors is your page's freshness. This means you need to consistently update your blog with new content.
When you don't have new content for people to consume, your visitors won't be engaged. This also tells Google that your site is stagnant, which is a bad sign.
To avoid this, try to post at least two blog posts every week. This will keep your site as fresh as possible.
Image Alt Tags
The fact of the matter is that Google can't read images. It can only scan for text. So one thing you can do to improve your on page SEO is to include image alt tags on all of your site's pictures.
When you have alt tags, your pages will have more keywords which will help them rank higher as well.
Off Page SEO Techniques
The other part of SEO has to deal with off page techniques. These are things that you can do to improve your SEO that aren't on your site.
Add Social Media Engagement to Your List of On Page and Off Page SEO Techniques
Social media is a great way to grow your off page SEO efforts. When you share content from your website on social media, this counts as links back to your site. When other people share it, this happens as well.
This is because Google sees that people are actively talking about your brand and sharing your content. This means that your content is relevant and engaging.
As a business, you should have a presence on LinkedIn, Facebook, Google+, Twitter, and Instagram. If applicable, you can also create accounts on Pinterest and Snapchat.
Write as a Guest Author
Another great off page technique is to write as a guest author. This is when you write content for another blog on the internet in exchange for the backlink to your site.
Start by writing a great research piece. Then reach out to blogs that are associated with yours and offer your content for them.
Keep in mind that the quality of these links is more important than the quantity. Find sites that are well-known that have a great reputation. This will greatly impact your SEO results.
Local Listings
If you have a business that's trying to attract a local audience, this one's for you. If so, consider listing your business in local directories.
Always start by setting up a Google My Business profile. This is where you can put your business' address, hours, and contact information. In case it ever changes, you can also update it by simply logging in.
This will also ensure that your business shows up in Google Maps. Also consider listing your site on Yahoo Local and the Yellow Pages.
Try Video and Images
When it comes to off page SEO, also try to include video and images. Text is great, but video is seriously engaging.
In fact, one study found that social video generates 1200% more shares than text and images combined. And people tend to remember video content more than just text content.
Video keeps growing in popularity on the internet. Apps like Snapchat, Instagram Stories, and Facebook Live prove that point.
Well, video content is also great for improving your off page SEO. This is because it's great for driving traffic back to your site. It's also usually a low investment project that can produce big rewards.
One idea is to post videos on YouTube. This is the second most visited site on the web. And popular videos can even show up in Google's search results.
You could also tweet videos or link to your website from your Instagram profile where you feature videos. This is a great way to leverage your social media accounts.
And the more people see your engaging video content, the more likely they will be to visit your site.
Closing Thoughts
There you have it: some great techniques to improve your on page and off page SEO. Pick your favorite options and get started!