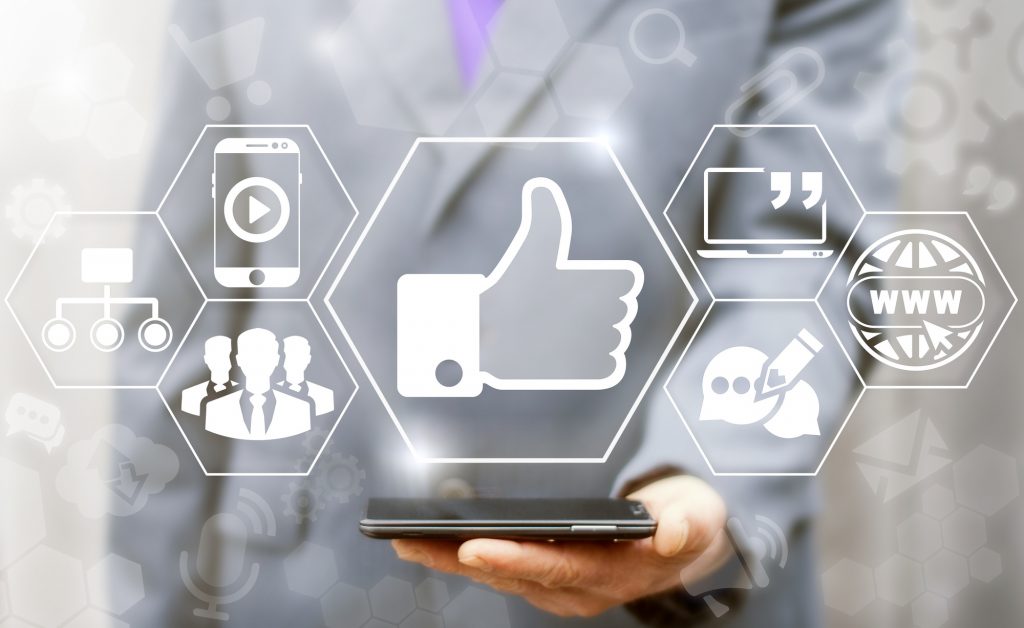 With the average small business slated to spend around $75,000 this year on digital marketing, you need to find ways to cut corners.
Budgets are tight and the internet is becoming crowded and competitive. But thankfully one of the best ways to reach your audience for cheap is through Facebook. If you put together a strong Facebook advertising strategy, you'll be able to hit your audience right where it counts.
If you're interested in setting up a strong strategy, here are 5 tips to follow.
1. Set up a Business Page
Before you start posting ads to Facebook, you need to have a robust business page. On your business page, you can add photos of your business, an explanation of your services, and details about pricing and products.
Your business page can also be a free promotional tool. By offering exclusive deals to people who've visited your page and have seen your promotions, you can get a feel for who is following you.
You'll also guarantee that you get lots of repeat visitors. If you're constantly offering valuable deals, there's a lot of incentive to check out your page. You'll find that you're able to get lots of subscribers and followers when you have something to offer.
A business page is a great way to stay in touch with your customers and allow them to get in touch with you. Customers will be excited to find out there's a real person at the other end of the page to respond to them.
2. Make Your Information Consistent
You might quickly find out that your Facebook page is a common result when people search for you on search engines. That's why you need to make sure all the information on your page is accurate. If people are trying to get in touch with you via your Facebook page, it needs to have the right information.
Your business page will be a center of information about your business. You can add your hours, location, and contact information. Make sure that it's consistent at all times and if you happen to change locations, be sure to update it ASAP.
If you were encouraging your clients to learn more about LifeShield, you need to make sure the information you're giving them matches what's on other sites.
When you have inconsistent information across various channels, you look disorganized and you risk breaking trust with your clientele. You need your information to be identical wherever your customers find you, especially on one of the most heavily visited locations on the internet.
3. Respond to Comments
Your visitors and customers will be leaving comments for you constantly. They'll tell you when they're excited about a promotion or a new product. They'll tell you what they want more of and what they want less of from you.
They'll also be leaving plenty of criticisms behind. You need to be as gracious about their criticism as you are about their praise. If they're posting something negative, they're ultimately trying to tell you that there are things that they like but a few they wish were a little better.
Be thankful for the feedback and do what you can to make them happy. Respond within 12 hours to show that you care. Offer them thanks and perhaps a resolution publicly.
Take it offline if necessary but do whatever you can to make sure they walk away happy.
When you get positive comments, quickly respond positively. If your ads are bringing lots of new people in, you might find more criticism than positivity but don't be discouraged.
4. Build Community
There are few channels where your ad campaigns can build community in the way that your Facebook advertising strategy can. One of the great advantages of advertising via a social network is that you're already locked into the concept of community from the get-go.
Start your ad campaign by listening to your community. Respond to them via advertising and make sure that you've got them as core followers. Let them know you're listening by giving them lots of what they're asking for and expanding your services all the time.
Because you'll have lots of followers and fans, you'll know when your Facebook ads are working. You'll know when your new ideas are a hit and when they're a flop.
Always be expanding your community but know who your core is so that you're always taking the pulse.
5. Contribute Real Content in Ads
When you're putting together ads, you need to make sure you're offering real content. You should be blogging regularly. You can use your blog posts as content for your ads or use your ads as a way to get traffic to your blog.
When people search for things online, they're either looking for a specific product or the answer to a question. Your blog can satiate both urges by giving your visitors not only an answer to something nagging them but also solutions in the form of your products and services.
Use your Facebook ads as a medium to get people to visit your site or post your blog writing to your business profile. Use Facebook advertising to link back to the writing on your business profile and you'll find that people will start engaging and buying the services you talk about.
Target your market carefully through your writing. You'll find that people will be happy to be spoken to directly and will be excited to engage in conversation via your comments section.
Your Facebook Advertising Strategy Needs to Be Consistent
Once you start implementing your Facebook advertising strategy, you won't know if it's working unless you're consistent. Make sure that you're always offering new content to your core audience on a regular basis. Release new ads on a schedule and make sure you're always tracking engagement to make sure everything is working.
If you're struggling with success online, check out our guide to make sure you're always dominating the online space.