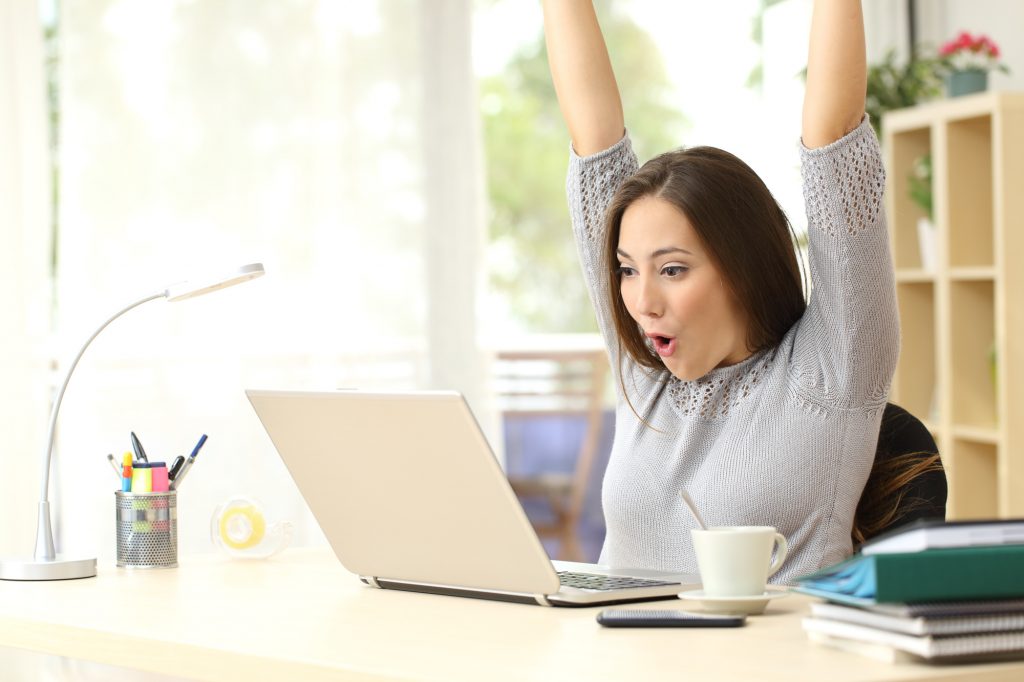 Just over 50% of small businesses fail within the first 4 years. To avoid becoming a statistic, your online business must hit the ground running. But how exactly can you give your small business the best chance of success?
Here are 8 tips on how to start a small online business.
Invest in a High-Speed Internet Connection
Connectivity is essential for running a business online. It ensures you're able to update your content regularly, reply to customers in a timely manner, and ensure your company is running smoothly at any time of the day or night.
Outages are a thing of the distant past and unscheduled ones are the quickest way to broadcast to your customers that you're not running a professional operation.
You should have a quality, unlimited plan to your home, like those provided by HughesNet internet. You should also be prepared if you find yourself facing an unscheduled outage. Have the capacity to tether to your mobile device or know where your local coworking spaces are.
Don't Cut Corners With Your Website
Online businesses are only as good as their online presence. Your website is often the first thing potential customers will see of you and so it needs to present you in the best possible light.
There are a lot of cheap ways to set up a website. Free themes or build-it-yourself platforms can seem tempting, particularly if you're starting with very little capital. But if you don't have a background in web design then you're much better off paying a professional to set up your website for you.
38% of people will stop engaging with a website if they find it unattractive. Design and usability aren't elements you can skimp on and still run a successful business online.
Safely Maintain All Customer Records
Data protection is a big deal and not just for the fortune 500 companies. If you're collecting or storing customer data, you must ensure you're doing so in accordance with a myriad of data protection laws.
The U.S. has a patchwork system of state and federal laws and regulations regarding data protection. If your business is operating on an international level, or if you're maintaining the data of any EU residents, then some international data protection laws such as the GDPR might also apply to you.
If in doubt, consult an I.T. security professional. They can help you ensure you're abiding by all the rules that apply to you and your business.
Be Smart With Your SEO
The best online business ideas in the world won't mean much if your audience can't find you.
In today's competitive online marketplace, Search Engine Optimization is essential to your business' success. Good SEO will boost your brand visibility, drive sales, and build your business' reputation.
However, not all SEO is good SEO. You must be savvy to blackhat practices. Techniques like keyword stuffing can actively hurt your website's reputation with search engines.
In extreme cases, if search engines decide your SEO efforts are dodgy enough, your website can be flagged as a spam. That's a hole you'll have a lot of trouble digging yourself back out of.
Maintain Your Brand's Reputation
Brand reputation can make or break a business. In today's digital age, all it takes is one silly mistake to go viral and all your hard work will be for naught.
Maintaining a positive brand reputation is all about control. You should set up Google Alerts for your brand and any associated keywords.
You should also have clear, concise guidelines for both your brand and any content you produce. Anyone posting on your behalf on your website or social media should have a thorough understanding of your brand and content guidelines before they're allowed near a publish button.
Know Your Competition
Every business should know their niche and who their competition is. Businesses that run online are no different.
You should know how your competition markets themselves. What content are they producing? How are they delivering that content? What social media platforms are they using? What sort of keywords are they targeting?
Knowing what marketing strategies your competition is employing is also a great way to road test different ideas without any of the risk. What works for them will likely work for you too. Conversely, any slipups will tell you what to avoid in your own marketing.
Leverage Social Media
There are 2.46 billion users on social media worldwide. Numbers like that make it essential that your business leverages social media as part of its online presence.
Different platforms suit different businesses. You should research your industry to figure out where your customer base is.
Track down industry influencers and see how they're delivering their content. This is another area where investigating your competition will benefit as well.
As a small business, you're better off mastering one or two platforms. It can be tempting to crosspost your content everywhere you possibly can, but spreading yourself too thin can actually hinder your marketing efforts.
Social media management is a lot of work, particularly as different algorithms change over time. You're better off maintaining one or two profiles consistently.
Be Persistent
Businesses are rarely successful overnight. Persistence is key when running a business online. You also need to ensure your knowledge and practices stay relevant.
Set aside some time each week to research latest business best-practices. Follow other entrepreneurs on social media and engage with their content. Stay ahead of trends in your industry and keep your marketing efforts relevant and engaging.
Above all, trust in yourself and your business. You started down this road for a reason – don't lose sight of your big goals.
Online Business Success Is Possible
Entrepreneurship can be a rocky road, but success is possible. By employing savvy marketing, knowing your competition, and staying persistent, your small online business won't stay small for long.
Keywords not pulling their weight? Here are 12 keyword research tips you can use to grow your website traffic.