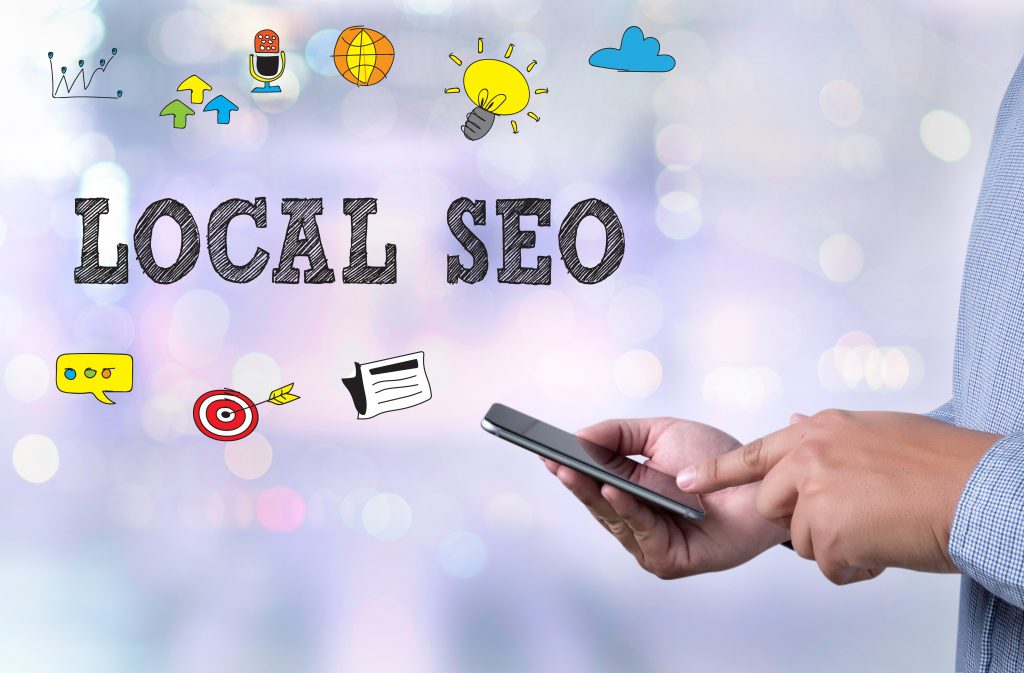 One of the keys to making your small business thrive is SEO or Search Engine Optimization. For small businesses that only do business in their general geographical proximity, the most important type of SEO is local SEO.
Prioritizing local SEO will ensure that your business ranks toward the top of search engines when online users look for businesses in their area.
Ranking toward the top of search engines is a process which takes some time and know-how. In order for your business to do so, there are a couple of rules you must follow.
These are 5 local SEO tips for small businesses.
1. Specifically Target All of Your Areas of Service
As a small business, you cater toward a limited customer base. This customer base, in most cases, is located in close proximity to where your bricks and mortar business is physically located. While this general area can sometimes be summed up with the name of just one town or city, it sometimes consists of a few different towns or cities.
For instance, you might be a water conditioning company in the Chicago area. You could just advertise yourself as a Chicago water conditioning company, but you'd be missing out on suburbanites who are looking for a water conditioning company in their specific suburb.
The key is to create several different advertisement pages on your website, each of which is directed at a small section of Chicago.
So, instead of making just one web page where you refer to yourself as a Chicago water conditioning company, make several pages where you refer to yourself as a Lakeview water conditioning company, a Des Plaines water conditioning company, and so on.
By doing this, your small business will show up in search results for each of these individual Chicago suburbs.
A company that makes use of this tactic is Labor Panes in Winston Salem. Read more about which areas they serve.
2. Utilize Consistent NAP
Out of all the local SEO tips you come across, this is very likely the most important. It is absolutely vital that, when putting information for your business online, you use consistent NAP.
NAP stands for "Name, Address, and Phone," and it is essentially the online ID of your business.
Regardless of where your company's name, address, and phone are entered, they need to be entered in a uniform manner. Google and other search engines know your business only by this exact information. Leaving it inconsistent will only result in your business's website sliding down the search engine rankings.
So, if your company makes use of a number of different phone numbers, it's vital that you select only one number to be used for public directories. If your company changes addresses, it's important that its new address has been entered on all relevant platforms.
This goes for your business's website to Facebook to everything in between.
3. Claim and Manage Your Google My Business Listing
Google is far and away the most used search engine in the world. It's estimated to see around 1.6 billion searches every month. Bing comes in a distant second, seeing only around 400 million searches every month.
For this reason, it's wise to focus your efforts toward Google. A big part of being a business on Google is managing your Google My Business listing.
But before you can manage your listing, you need to claim it. If you need help doing this, you can find it here.
Once you've claimed your listing, you can start working on your profile. Edit all of your business's information so that it's correct, making sure of course that you're using consistent NAP.
After you've edited your information, it's your responsibility to manage your profile by responding to Google business reviews and engaging with customers. You can secure user reviews in a number of ways, but straightforwardly asking your clients for reviews is not a bad idea.
The more positive reviews that you can get on Google, the higher you'll rank in your geographical area.
4. Be Active on Social Media
Another of our local SEO tips is to be as active as possible on social media. Whether it be Facebook, Twitter, or LinkedIn, you can build quite a strong relationship with your clients through social media.
Not only does your social media activity help you directly improve your local SEO, it helps you indirectly increase your local SEO as well.
For instance, when you share a blog post from your business's website on Facebook or Twitter, you've got a better chance of people reading it. The more people that read your blog post, the more attention it will receive from search engines.
You'll essentially be putting yourself in position for more exposure.
5. Link Locally
Along with NAP, this is arguably the most vital of all local SEO tips. In order for your small business's website to rank locally in search engines, it needs to link locally with other businesses.
Getting backlinks from other companies in your area is a process which can take some time, but is absolutely worth it in the long run.
A good strategy is to hand awards out to local companies. After you've done this, these companies will link back to a page on your website stating that they've received an award.
Another option – especially if you're completely unversed in the art of link building – is to make use of a professional link building service.
It's wise that, when building local links, you link to and from companies that aren't in your particular industry. Doing this can result in other companies stealing your search engine ranking (not to mention your business).
Your best bet is to build strong relationships with other business owners and organizational leaders in your area. Do this, and the local links will come.
Find More Local SEO Tips at Webconfs
Do you run a small business? Are you looking for more tips on digital marketing? If so, Webconfs is just the place to be.
This website can provide you with everything from local SEO tips, to SEO tools, and much, much more.