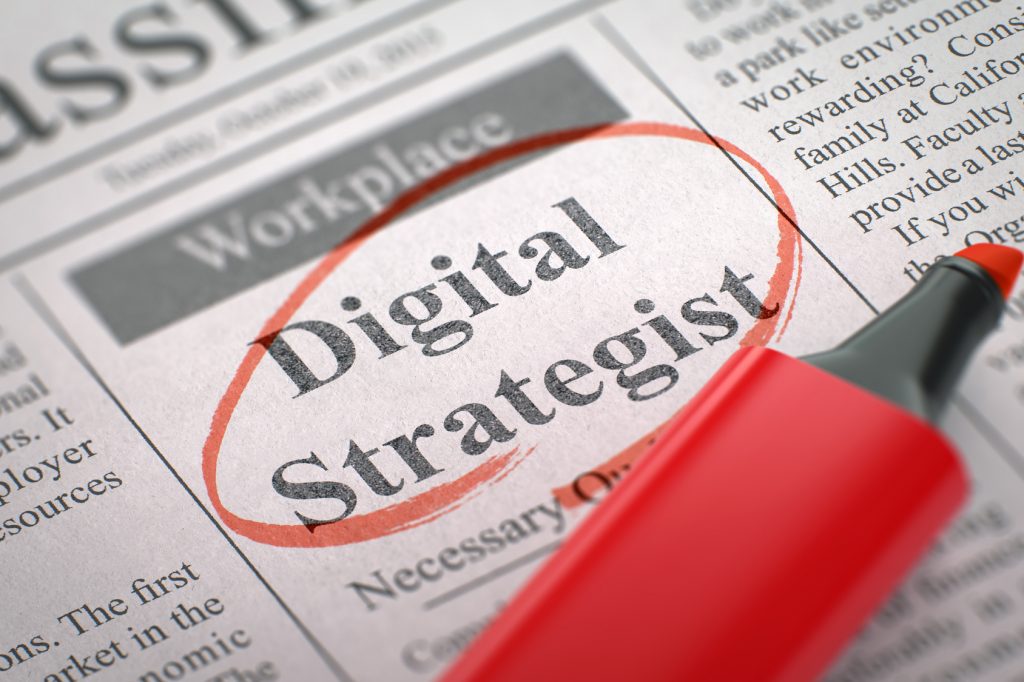 Having a strong presence online is essential for any business.
Studies show that small businesses, in particular, don't maximize the opportunities provided by the internet.
Using your website, social media, and in-house team to get new customers and keep them requires coordination. A digital strategist will be able to bring these moving pieces together to help you meet your goals.
Unsure about whether you need a strategist for your business? Read on to find out why hiring one is essential for long term growth and customer engagement!
A Digital Strategist Will Bridge the Divide Between Sales and Retention
Many companies feel like they have to choose between getting new clients and maintaining old relationships. These two things don't have to be mutually exclusive.
Most businesses already have the tools necessary to do both. The key is understanding how these tools work together to create a winning strategy.
Ads
Many companies view ads as the best way to drive sales, believing that by putting them up they will automatically produce results. Often, businesses find that their campaign isn't going as well as planned, and can't figure out why.
A digital strategist will help by knowing where and what type of ad to put up. They will also be able to tell you how to convert those ad clicks into sales by building a loading page specific to your campaign.
Website
After setting up your ads, the strategist will help to make your website customer and SEO friendly. Using social media to get people to your page is meaningless if there isn't a plan in place once they arrive.
A few simple tweaks will make it easier for customers to find what they are looking for and will make your page rank higher in search engines. Considering that over 91% of online traffic goes to websites on the first page of a google search, this is essential.
Think of your website as the front counter of your business. If it's disorganized, customers will assume the rest of your business is as well. A digital strategist will make sure you make a great first impression.
Social Media
A strong presence on social media is a great way to drive sales. 78% of salespeople using social media outperform those who don't, and 47% of millennials say that the platform influences their buying decisions.
A digital strategist can help you engage with customers and grow your brand on these sites. They can also pinpoint when and where to buy your ads and the keywords you'll need to use.
Tying these three strategies together takes a type of specialized knowledge that only a strategist will have.
They Will Make You See Things Differently
Whenever a business has had some success, they sometimes become afraid of change. Every employee has heard the dreaded "that's the way we've always done things" answer at least once in their lives.
If you find that mentality starting to develop in your company, you have to end it. The list of businesses that failed because of complacency is staggering.
A digital strategist will come in make you see things in a different light. They are always looking for new ways to meet challenges and will be the first to tell you if the business is relying too much on tactics.
Having an overarching plan that relies on all departments working together will force employees to think of innovative solutions. By developing the strategy, the digital strategist helps destroy complacency.
They'll Target the Right Customers
One of the biggest dilemmas a company faces is how to get their ads to reach the right people. The lack of technical knowledge by promotional teams tends to expound this problem.
A good digital strategist will be able to pull both sides together, targeting customers that are more likely to buy your product. Going after these high-value clients isn't enough. You must also convince them to become an advocate for your company.
The strategist's social media skills will do this for you. By providing your customers with a call to action and getting all departments working towards a single goal, he or she can teach your team how to engage clients.
Your Resources Won't Be Wasted
One of the worst things a company can do is waste resources by duplicating tasks.
Large businesses are often guilty of this. Different departments will hire different vendors or companies to do similar tasks, and will often buy equipment or software that isn't needed.
This waste is due to the lack of a well thought out strategy. A digital strategist will look at your resources and come up with a better way to allocate them.
In the short term, your brand will become stronger and your sales higher. Long term, you will save money while increasing revenue.
You Will Gain an Advantage Over Your Competitors
Right now, about 49% of companies don't have a digital strategy.
By hiring a digital strategist now, you will have a head start on these businesses. You can build your brand while they are trying to play catch up.
Staying ahead of the curve means that you won't have to rush your strategy. Digital marketing requires long term, data based action. You will not see results overnight. People often wait until their company is struggling to develop a strategy.
People often wait until their company is struggling to develop a strategy, only to realize that it might be too late to fix their problems. It's much better to act now and position yourself for the future.
Conclusion
Part of your digital strategy will be SEO. As shown earlier, how you rank on search engines has a dramatic effect on your sales. There is an easy and cost-efficient way to take care of this!
You can find all of the resources you need to be an SEO superstar! From blog posts filled with the latest information to a tutorial that takes you through the process step by step, we make it easy to raise your profile online.