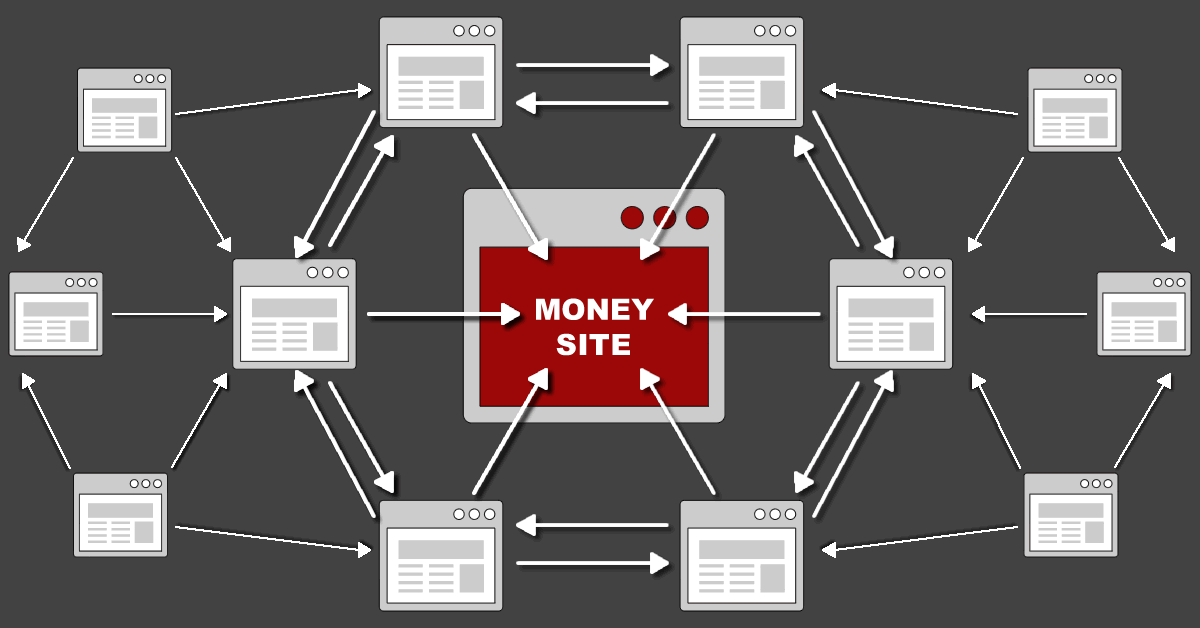 Many people struggle to create back links for their sites so that they can earn better rankings in SERPs. Creating a link wheel is a great way to get powerful back links to your site, and they aren't as difficult to create as you might think.
What is a Link Wheel?
Link wheel creation involves creating web pages and linking the pages to each other and to your main blog. A link wheel consists of a loop of links that direct users to your main blog. Various free online blogging tools allow you to create blog pages and link them back to your main webpage. For a link wheel to be effective, you need to create a wide network of blogs, link them to each other using back links, and then link each of the blog pages to your main website.
Best Link Wheel Creation Strategies
For search engine optimization, you can use any form of link wheel. However, if you intend to create a link wheel to create online traffic for an upcoming event, consider using the exact keyword match as your blog name or naked domain. This will help you rate the effectiveness of the keyword in Search Engine Optimization.
You can use various link wheel strategies to boost your ranking in search engine results pages. The key is to choose a wide range of free web 2.0 blogs to create a link wheel. However, it is important to know that it may be difficult to add additional links or reconfigure the links once you have created the link wheel. Therefore, determine your link wheel creation strategy in advance.
Social Bookmarking Your Link Wheel
Although you do not have to bookmark your link wheel on social media, you will need to social bookmark your web 2.0 blogs to get higher rankings on search engine results pages. Social bookmarking allows you to rate the effectiveness of your link wheel SEO campaign. In addition, there is no limit to the amount of content you can add to the blogs on your link wheel.
The link wheel is an evolving, advanced SEO strategy. The essential idea of the link wheel is to create a pattern of links flow from one website to another and link to your main website. However if social media sites are applied to create the link wheel, then that is referred to as social media marketing.
The Evolution of the Link Wheel
The basic link wheels are no longer successful in search engine optimization because many web masters create limitless number of back links to their websites to influence search engine result rankings.This makes it simpler for crawlers and spiders to blacklist such websites. However, advanced white hat link wheel creation is successful in increasing page ranking in search engines.
Basic ingredients of The Advanced Link Wheel
Blog posts, web 2.0 sites, wikis, and social media.
Multiple smaller 'sets' or 'link wheels' consisting of blog posts, web 2.0 sites, wikis, and social media.
Benefits of Using a Link Wheel
A link wheel is an effective SEO tool that you can create yourself. A properly built link wheel is considered a white hat SEO strategy that will not lead to your site being blacklisted by search engines. In addition, it is highly efficient and gives truly fast result. The link wheel gives you a double bonus; places your website at a higher rank in search engines and saves time by getting direct, targeted traffic from the created links.
Some Tips and Tricks to Make Your Link Wheel Better
1. Use only high quality content
Treat your like wheel spokes as your own money site. Quality content is one of the most important components of a link wheel. Use unique content for every link wheel spoke. All the content should be 100% original. Spun content produced by any kind of automated software will not get you any results and may even get you penalized by Google. You can get quality guidelines on how to write quality content from various SEO sites on the Internet.
2. Don't Use Automation
You will be penalized if you use any kind of automated software to set up your link wheel. All search engines can to trace the automation software's footprint. Therefore, manually create your link wheels.
3. Diversify Your Anchor And Link Profile
Don't always utilize your targeted keyword as anchor. You can add related keywords, generic anchors including "visit this site" or "click here", and no-follow links.
4. Don't Link Too Much At Once
Do not completely build up your link wheel in one go. Consider going easy on the creation and "drip feed" your links. The better the quality of your content and the more time you invest in creating a link wheel, the higher your search engine page ranking will be.
Other tricks that can enhance the efficiency of your link wheel include:
Make your links completely irregular
How to Build a Link Wheel
Write a Squidoo lens about your website topic. Place a link in your Squidoo lens back to your website.
Write an article about a topic relevant to your website and publish it in online article directories. Add a link back to your Squidoo lens in your resource box or article.
Create a Hubpage about your topic and link it to the article you wrote in step 2.
Create a Google Knol about your topic and link it back to your Hubpage.
Make a single page Blogger blog and link it back to your Google Knol.
You can now either leave the wheel open (as it is) or close it by linking your website back to your website. Whichever option you chose, you will see your website rank high in the search engines over the next couple of weeks or months.
Although creating a link wheel may be time consuming, it is a worthy SEO strategy because it can significantly boost a site's ranking on search engines results.