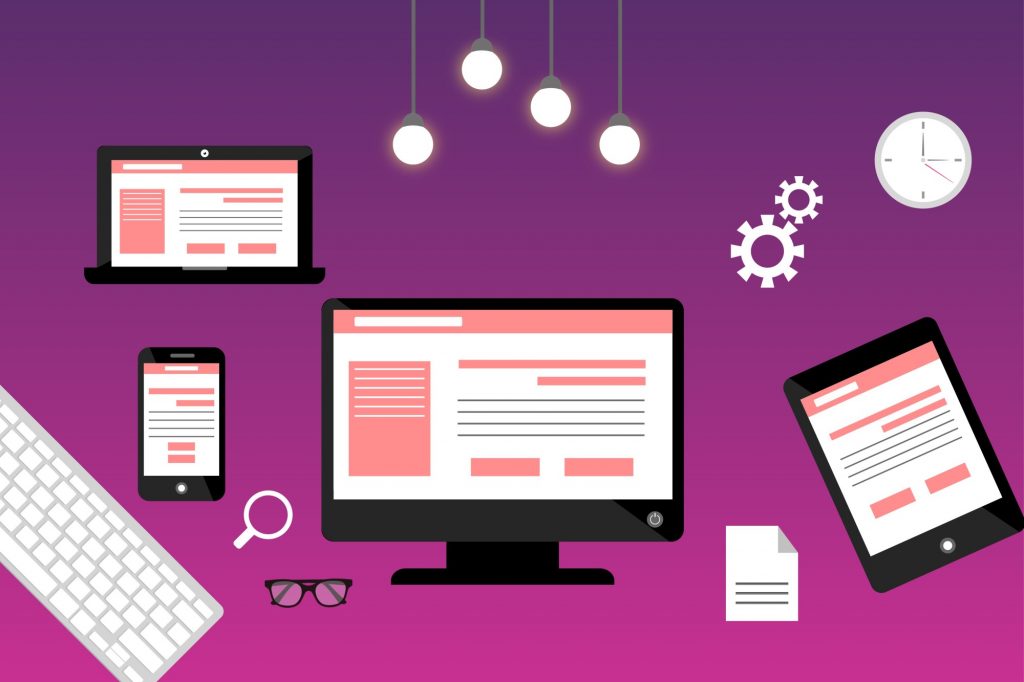 Did you know that 75% of consumers admit that they judge how credible a business is based on their website design? When a potential customer first goes on your site, you have only a few seconds to capture their attention and keep them browsing. Learning how to design a website that draws people in, is key to having a business that people continue to come back to.
Keep reading for top website design ideas to attract more customers. 
1. Content 
Having engaging and compelling content is huge when you are speaking to your target market. You want to make sure that they understand who your brand is via the content on your site. They should be able to know who you are, what they can get from your site, and what you do, with their first visit to your site.
Your goal is to hook every visitor into engaging with what you have to offer. Keeping content clear and easy to read is key. With everyone running around with booked schedules, most people do not have time to sit down and read paragraphs of text on a home page. 
2. Mobile Friendly
With more people accessing websites from their phones, you want to make sure that your site is 100% mobile-friendly. It is important in today's world to have a responsive mobile web design to ensure that those viewing your website from their phones can have a great experience as well. 
If your site looks great on a laptop or desktop but you are having problems making it look good on a smartphone you can see website design specialists that can help you.
3. Less Is More
Having a simple design will go a long way. You want to make sure that your homepage is clean and crisp and not overcrowded. You also want to make sure that the first page you see is up to date and you do not give a customer the impression of being an outdated company. 
4. Too Salesy
No one likes the feeling of being sold. With that said, you want to keep your sales pitches to a minimum on your homepage. Any salesy content on the first page you will want to consider moving elsewhere or re-wording it.
By not making your site seem overly salesy you will be able to build a brand reputation that people trust. 
Ready to Design a Website?
Now that you have our top tips on how to design a website, you can start applying them right away. If you do not feel very comfortable doing this yourself, there are plenty of web designers out there to choose from. Make sure that if you go this route, you find a designer that you can communicate with and that has experience with your niche. 
Did our blog post help you today? Please feel free to browse around the rest of our site for some more helpful reads.