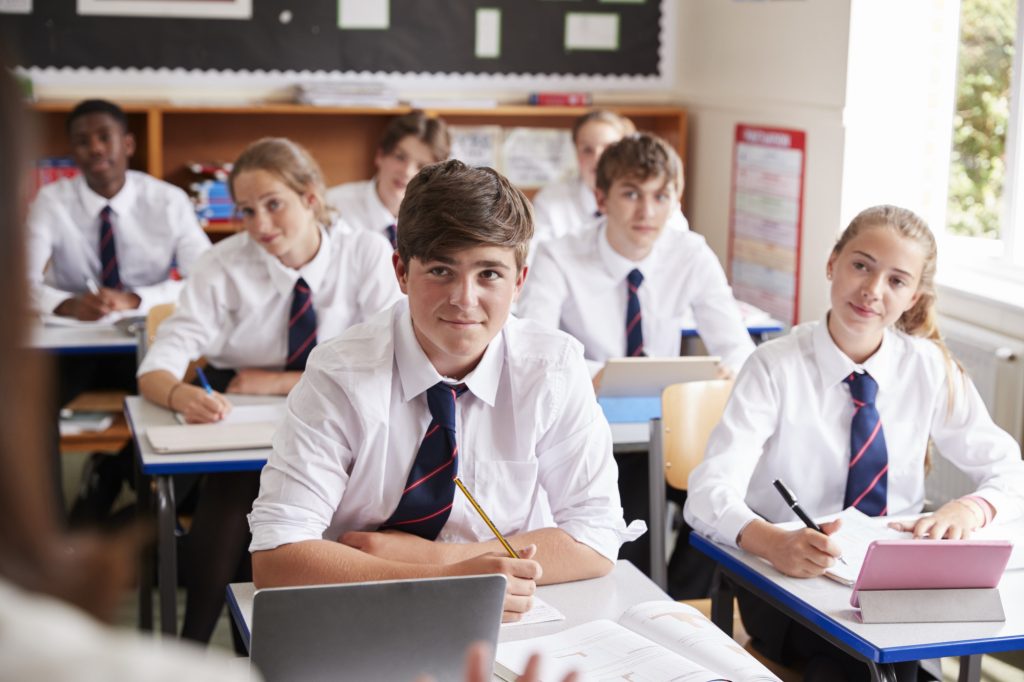 10% of all students in the United States attend private school. The difficult part is getting those students to come to your school.
No matter how amazing your school is, encouraging private school enrollment can be tough. Private schools need income to run and enrolled students provide that income although parents can be weary to pay for it.
Adequate school marketing is the key to bringing in the best students for your top-notch private school. Keep reading to learn our top five tips for effect private school marketing strategies.
1. Promote the People
Your current staff, students, and parents are the heart of your institution. Don't be afraid to praise them and encourage them as they deserve.
Cultivating a rich community will naturally bring outside students to your institution.
Naturally, you should listen to the comments and concerns of these people in the community that you're building. Whether it's poorly reviewed teachers or financial concerns, you should approach every single problem brought to your desk with intention and heart.
All staff, students, and parents should know that they are being heard and cared about. This will solve problems that you didn't know existed and build a good reputation for your school at the same time.
These are the people who will be the ones who spread good news or bad news about your institution. Make sure there are as many positive messages out there as you can.
2. Focus on the Facts
Look at the numbers you currently have and where you want to be. Make smaller goals in between these numbers to help you track your progress.
In terms of looking at your private school enrollment numbers, you should know how many students you currently have and how many students you're hoping to have in the future.
You should have all of your goals, including your ideal enrollment number, broken up into short-term and long-term goals. For example, the number of students you expect by the beginning of next term should be different than the number you expect in five years.
You should spend time every day looking at your goals. Yes, you read that correctly. Every day.
Reviewing your goals daily, especially in the morning, can encourage a great day of work every single day. If you look at your projected enrollment number often, you're more likely to reach that goal because you're looking at it so often.
This is also a way that you can keep these goals in the back of your mind without feeling like they're looming over your head.
3. Set off Your Social Media
One of the scariest things to think about is social media as a way of private school marketing, but the truth is that this is a great way to brand your school.
The word 'branding' may seem like it's fancy and way out of your reach, but that's not true. In today's day and age, everything and everyone is a brand whether they want to be or not.
Branding yourself is simply a way to avoid default branding. This is when others create others' opinions of you in your absence. The bottom line is that it's better to have a slim presence than none at all.
However, it should be noted that social media is fantastic for more than just branding. Social media is great for sending out notices to parents, praising your staff, and giving motivation to students.
From posts reminding parents about spring break to motivational quotes for your students, social media can build a great community for your school and get students, parents, and staff more involved.
4. Wrangle Your Website
Having a pleasing, easy-to-use website could be the difference between someone enrolling in your school and someone never even considering it. A website can be the thing that impresses parents or completely turns them off.
Think about it. If parents are interested in what sports you have to offer, they may get frustrated if you don't have any pages dedicated to this. However, if you have an 'athletics' page, they will have a positive outlook on your school as a clean and organized institution.
You should also create pages that highlight your academics and any after-school activities as well as a contact page and a very clear enrollment page. Having a beautiful, well-labeled website will attract parents and leave them with an outstanding impression of your school.
Feel free to add pictures and videos of your school. This will make your private school seem friendlier and more approachable.
You may also want to consider some sort of blog for your website. Whether this would discuss big events that the school put on or talk about exciting news in the world of private school education, a search engine optimized blog could bring more traffic to your school's site.
Your website could be one of the best marketing strategies for school enrollment.
5. Captivate the Community
If you want your community and it's parents and students to know about you, you should go and show them that you exist.
Whether you volunteer with the local homeless shelter or have a friendly game of kickball with the school down the street, your community should be aware that your school is an option for searching parents. These parents could be attracted to your school by simple things like the way your students behave or how your teachers conduct themselves.
This being said, you should be sure to encourage staff and students to conduct themselves in a respectful manner when out and about. They will be representing your institution in the community.
Master School Marketing
Now that you have our top tips for private school marketing, it's time for you to put your school out there. It's okay to take things easy at first, but you shouldn't be afraid of speaking up for your amazing institution. 
We know you have a lot to offer. All you have to do is show everyone else how amazing you would be for them.
To read more, feel free to check out the rest of our blog.