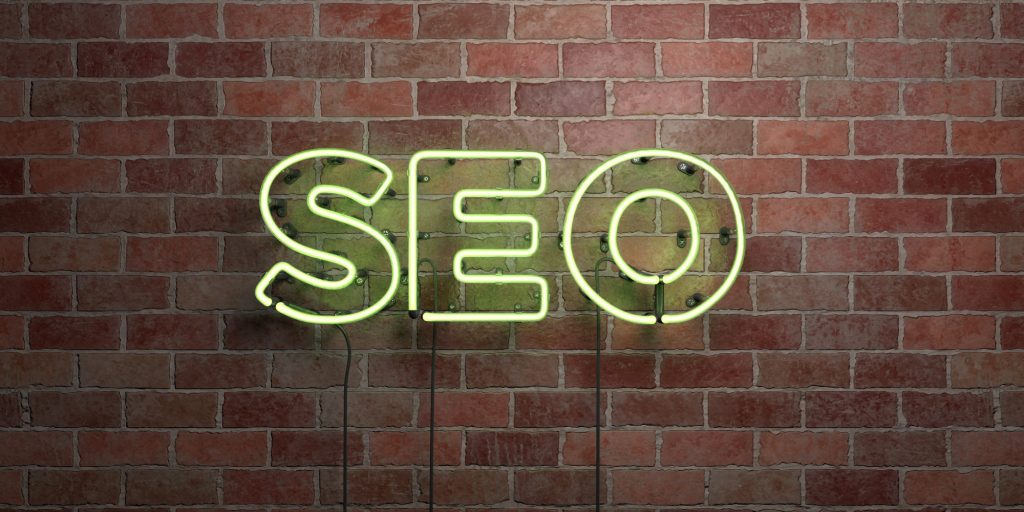 If you're a contractor interested in digital marketing, chances are you've heard the term SEO thrown around.
SEO, or search engine optimization, is a vital part of any digital marketing campaign.
The organic leads which come in through the proper application of website optimization are quite valuable. With good SEO, you'll be at the top of the list for anyone looking for your services in your immediate area.
SEO for contractors is simple to begin, so let's dive right in and we'll give you some basic tips to get you started.
1. Learn Your Keywords
Keyword research is the foundation of any SEO campaign.
Not knowing which you're targeting will leave you floundering in the dark. No one should rely on just hoping that Google recognizes them.
What you need to do is gather some terms that will allow you to begin designing your content. While "air conditioning repair" is likely to be highly competitive, "air conditioning repair in Missoula" or wherever you're located is going to be much easier to rank for.
The basics of keyword research are easy enough.
Higher search volumes are usually more competitive.
While focusing on commercial keywords is a good idea, the savvy contractor can use their blog to reach customers who are looking to fix things themselves. Either they'll remember you later or they won't be able to do it and they're more likely to come back to you in the future.
Your keywords are the foundation on which you build the entire campaign and should never be neglected.
2. Register Your Site and Information With Google My Business
The search results which pop up on the right-hand side of Google often list local companies when someone is looking for a service.
You may not be able to compete with larger companies across the country directly for general search terms, but you should register with Google Business as soon as possible.
This registration is the foundation of local SEO.
Local optimization revolves around the immediate area that your company operates in. Good reviews will boost your ranking, but local SEO is a bit more complicated than that.
Using localized keywords throughout your website's content will help as well.
Lastly, having content which is directly relevant to the query in question is valuable.
Which leads us to…
3. Make a Blog and Use On-Page SEO
The basics of on-page search engine optimization are pretty easy.
You pick the keyword for a given page or blog post. From there you can use the following checklist:
Include the keyword in the intro, conclusion, and one header
Optimal length is 1000-3000 words
Use H2 and H3 subheadings
Include images
These alone will get you ahead of a lot of contractors in the area.
The blue-collar fields have been a little bit slower to catch on to SEO than those businesses which already had a large presence online.
From there, just update your blog a few times a week to keep it "fresh" for Google and you'll be able to start rising through the search engine results pages, or SERPs.
5. Build a Backlink Profile
Backlinks, or links from other pages to yours, are the bread and butter of SEO in highly competitive niches.
If you're in a larger city, you'll have to step your game up beyond the basic blogging which smaller companies in smaller towns can rely on.
Building backlinks can be done in several ways, but the easiest for a contractor is through guest posting.
Contact DIY websites and offer to do a how-to article for the services you offer and ask if you can link back to your page.
You can do this with your landing page, individual blog posts, or whatever you want to be most visible.
Avoid buying links from shady services. While they may work for a bit, Google often catches them eventually and that can cause a huge penalty in rankings until you undo the entire mess.
6. Always Use Great Content
SEO for contractors is actually pretty easy — you're already doing something that people want.
How-to articles and how-it-works articles should be your primary focus.
Don't just focus on the keywords, however — focus on ensuring that you're producing value for your readers.
Not all these articles lend themselves well to generating leads. But more traffic means a higher profile for your company and can give you a reputation for being helpful before the sale is actually made.
You may have someone at your company who can do this already, but if not, don't be afraid to try and find a good freelancer to handle content creation for you.
Just be aware when outsourcing that you're most often going to get what you pay for.
An ESL writer charging .5c/word isn't going to save you money in the long run. Find a writer who knows their value and you'll get great content easily.
7. No Keyword Stuffing
Fifteen years ago Google was easy to mess with just by including keywords repeatedly.
Keyword density ruled the day.
Unfortunately, some people got it into their heads that this tactic still works. Aiming for a certain keyword density is folly these days — better content with high-quality backlinks wins out every time.
Indeed, this is actually a punishable offense in Google's eyes these days, so any instances of the keyword itself should occur naturally.
Basic SEO for Contractors? Easy As Pie
Learning SEO for contractors doesn't have as steep of a learning curve as people would have you think.
Indeed, it'll come quite naturally if you focus on building a great website with valuable information in the first place. Raising brand awareness and spreading goodwill about your business is important to getting ahead in the modern world.
So, what are you waiting for? Isn't it time to get the customers you deserve?
Keep coming back for more helpful guides like this one!