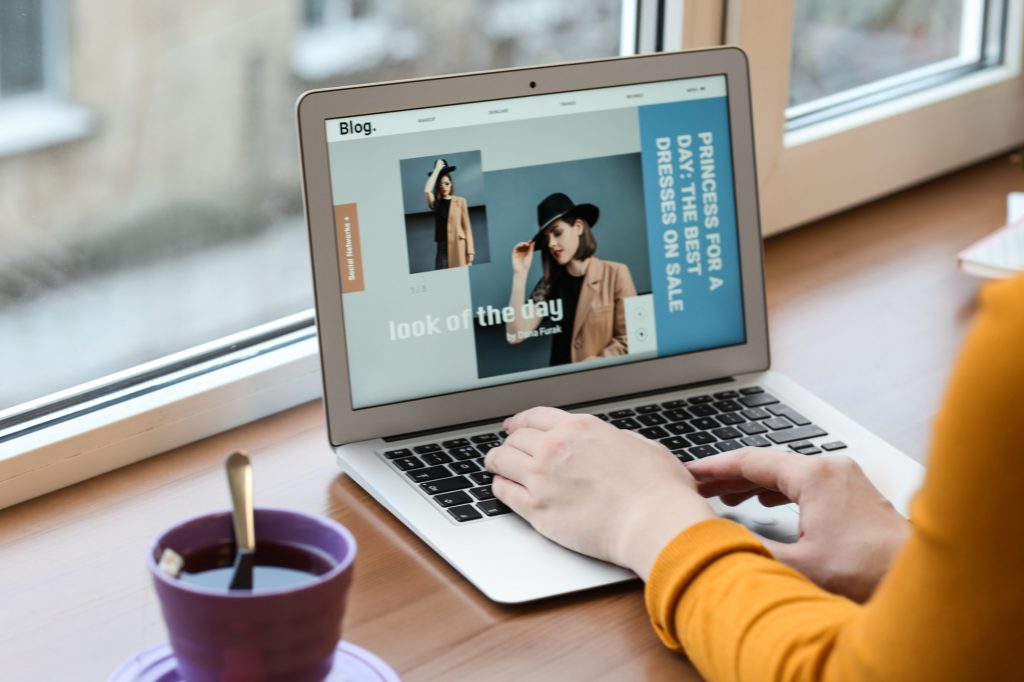 Your website is the hub of your offering – whether you're selling products, offering a service, showcasing artistic work, and more. But your website needs to be popular and unique in order to draw interested, qualified traffic!
Read on to learn how to make your website popular to gain more unique visitors and qualified leads!
How to Make Your Website Popular
When we say "popular," we mean an increase in website traffic. This helps build brand awareness, perhaps draws more leads to your sales pipeline, or helps you build a larger mailing list.
Website traffic is the amount of repeat or unique visitors that browse your website, directed from Google searches, direct links, social media, or ads.
If you're just starting out, it's recommended you focus on one or two of these methods and stick with them until you've mastered them. It's easy to spread yourself too thin, to the point that while you're doing a little bit of everything, none of your methods are working!
Advertisements
This is an obvious way to draw more traffic to your website. The methods you use to create a convincing advertisement depend on what you use: paid search or social media advertising.
For instance, since Facebook owns Instagram, any advertisement you create on Facebook will also be shown on Instagram. With social media advertisements, the imagery and copy are incredibly important when it comes to drawing people's attention.
For paid search advertising, you'll need to target high commercial intent keywords, and the competition over these keywords can be expensive.
Social Media
It's now the day and age of social media. Platforms like Instagram, Pinterest, Facebook, and Twitter help you remain relevant to current and potential customers.
It's recommended to choose one platform at first and specialize in it in order to reach the maximum benefit. Each social media platform has its own methods of how to remain popular and relevant.
For instance, most business owners on Instagram post at least once a day, but consistency is more important than frequency. They use 30 relevant hashtags in their posts so that they're highly searchable and able to be reached by the highest number of people.
On Instagram images are king, so using captivating images that tell a story about your brand or who you are will convert the most amount of people. As more people interact with your posts and stories, more people will peruse the link on your Instagram bio that leads to your website.
Blog Your Heart Out
Blogging is one of the hardest, yet most effective ways of increasing website traffic. With consistent blogging, you'll have original content to spread through other social media platforms, along with a chance to rank your website high on search engines.
There are many methods to writing the best kinds of blogs and articles, but here are a few tips.
1. Interesting Headline
Learn how to write captivating headlines! Not only do they encourage people to read your blog or article, but an interesting headline alone can draw attention to your website and encourage people to browse the rest of your content.
2. Break it Up
Ensure that you're familiar with the outline of what you want to write. Afterward, as you write break up your paragraphs in easy to read sentences.
This keeps it refreshing for readers and helps them look forward to the next topic in your article.
3. Choose Your Keywords
It's recommended to choose relevant long-tail keywords so that your original content can rank in Google searches. Not only do long-tail keywords have less competition and lower costs if you consider AdWords campaigns, but they're also naturally searched phrases that your potential customers are using.
Captivating Design
Whether you have enough to afford a graphic designer, you're able to graphic design yourself, or you look for a free or paid template, having a well-designed website is incredibly important.
On average, people spend a total of five seconds on web pages. Your audience will gain a first impression of your brand in only these five seconds, and they'll either pursue your brand further or exit your site.
Outdated websites or websites with confusing user interfaces will give people a negative impression of your brand. Even if you spend hours of dedicated work on your business, a new visitor will equate a sloppy looking website with an equally uncaring business.
However, a well-designed website has the opposite effect. A clean, modern design builds trust with your audience as they feel welcomed to stay on your site longer.
The design of your website gives your audience insight into your brand and even how you'll treat them on a customer service level. They'll equate an inviting, bright website with an equally inviting, warm professional on the other side of the screen.
Think about the websites you visit frequently. You're familiar with their brand because of the consistency throughout the websites, the simple user interface, and the design is easy on the eyes. Study the sites you love and craft your own unique style!
A Popular Website
Whether your website features selling fashionable socks or showcasing the menu of your restaurant, hopefully, these tips set you in the right direction on how to make your website popular.
While it may seem overwhelming at first, there are many well-known tips and strategies that you're able to research in order to stay consistent in your efforts to keep your website relevant.
Browse more great tips and strategies at Tech Burgeon, your plate for tech news, reviews, and advice!