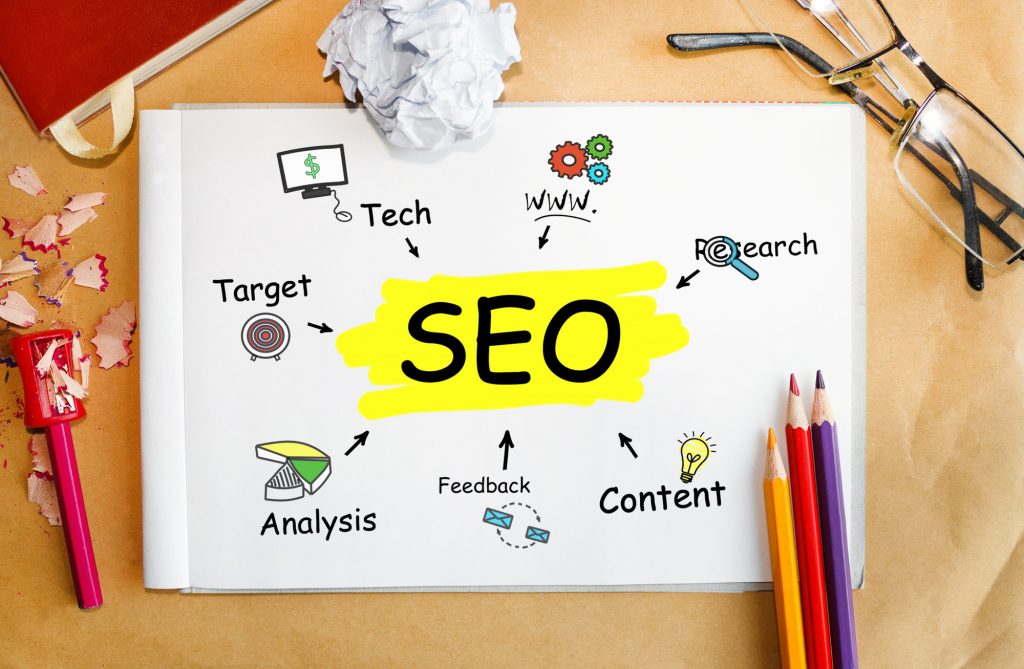 Did you know that organic search accounts for more than 50% of all website traffic? Or that Google makes up 40% of the Internet?
These numbers show that small business SEO (search engine optimization) is critical to the success of today's organizations. It also strongly indicates how Google plays a huge part in helping your business reach its goals.
But this doesn't mean that having an SEO campaign and appearing on Google already guarantees your success. Especially with experts forecasting a $72.02 billion SEO-related expenditure this year.
This means most, if not all of your other competitors, are also preparing to gain an advantage over you. So, the question is, how do you increase your SEO campaign's chances of trumping those of the competition?
Don't worry. That's what we'll help you figure out.
Today, we present the 8 best SEO software for small business you should use ASAP. Read on!
1. Google Analytics
How does a 100% free site analytics tool sound to you? One that can tell you which marketing tactics you have really work over those that don't?
That's what Google Analytics can do for you (and more).
Once you've incorporated this properly with your website, you can monitor which aspects of your marketing campaign achieve the most traffic. You'll also know which ones get the most leads. Of course, you'll also know which ones convert the most prospects into sales.
To make things even better, this tool lets you figure out what exactly visitors do while on your site, including which content they like best. There's also the report on which web pages they quickly exit from.
2. Google Search Console
AKA Google Webmaster Tools before, Google Search Console is another free tool designed to provide SEO help for small business. How?
First, it'll notify you of errors that Google finds on your site. You'll also receive key stats such as keyword rankings, which then tells you which keywords drive the most traffic.
Other stats you can view with this tool include the number of clicks/keyword, click through rate, and how many times your site shows up in the search engine results pages (SERPs) for every keyword.
That's not all. If you link this with Google Analytics, you'll get access to even more of the latter's reporting tools.
For instance, you'll be able to view details about impressions, as well as which landing pages of your site rank the best in Google.
3. Google My Business
By this time, you've probably heard of "local SEO" and how it's a big ranking factor in search engines–especially in Google search results.
The stats prove it all. Over 50% of local searches end with an actual store visit–and sales–within the same day the consumers did the search.
One way to dominate the local scene is through a well-maintained, properly filled out profile out on Google My Business. Having this page makes it easier for consumers to learn who you are, where you are, and how to contact you.
It's also free, and its integration with Google Maps makes your business even easier to find.
4. Google Keyword Planner
This is essentially the combination of the two of Google's SEO tools: The AdWords Keyword Tool and Traffic Estimator. It's an indispensable tool to achieve better SEO for small businesses.
With the Keyword Tool aspect, getting an overview of both individual search terms and entire brands/product categories is a snap.
Now, add the Traffic Estimator to the formula. You can get valuable insight on which AdWords keywords drive the greatest amount of paid traffic to your website. You'll also figure out which keywords give you the most conversions.
Here's a bonus: It also tells you which (negative) keywords do nothing to help your SEO campaign.
5. Google Trends
As the name suggests, Google Trends make you privy to how users carry out their Google search activities. You can compare keywords with it and analyze which ones are "trending" the most.
Used properly, you can determine how your business does against the competitors. You can also take advantage of this tool to discover the best search terms for your brand.
6. Google Plus
Think of Google+ as the Google version of Facebook. It's basically the search engine giant's social media platform.
While it never did as well as Facebook, it's still handy when it comes to SEO campaigns. Listed businesses or people using Google+ accounts appear higher on rankings than those without it.
More than that though, you can use it to track the identity, interests, and preferences of your site visitors. From there, you can apply the necessary marketing tactics to gain their attention even more.
7. Page Speed Insights
One of the most frustrating experiences Internet users have is a super slow-loading website or page. This can be so annoying that 53% of mobile site visitors leave after 3 seconds of waiting.
So, regardless of how amazing your content is, if visitors don't see anything within three seconds, half of them will leave. This is why you need to monitor the loading speed of all your web pages.
Google's Page Speed Insights is one tool that'll help you do that. Once you know how they fare in terms of speed, you can apply the necessary changes to boost their load time and overall performance.
8. Moz Local
Google prefers websites mentioned (or "cited") more than those not mentioned at all. That's why citations–a mention of your business' name, address, and phone number (NAP)–plays a huge role in your overall SEO campaign.
Other than mentions in online directories like Facebook Business, Yelp, and Bing, what else can you do to monitor citations?
Moz Local provides you with a solution. This tool lets you quickly track your citations. It allows you to make sure your NAP remains consistent on all online directories.
You can also use it to determine if your NAP doesn't appear on important directories. Lastly, it can serve as a tool for checking duplicate listings, which pull your rankings down.
Start Seeing Results from Your Small Business SEO Campaign with These Tools
The longer you put off using these small business SEO tools, the smaller your chances of surviving today's extremely competitive market. This is especially true for start-ups, 80% of which fail and close down shop within their first 18 months.
But you don't want to just "survive." You want to thrive and drive revenues higher. With these SEO tools for small businesses, you can up your marketing ante and be closer to success.
Also, if you're looking for more guidance on your SEO campaign, feel free to check our other articles out! We've got how-tos and tutorials waiting for you there.