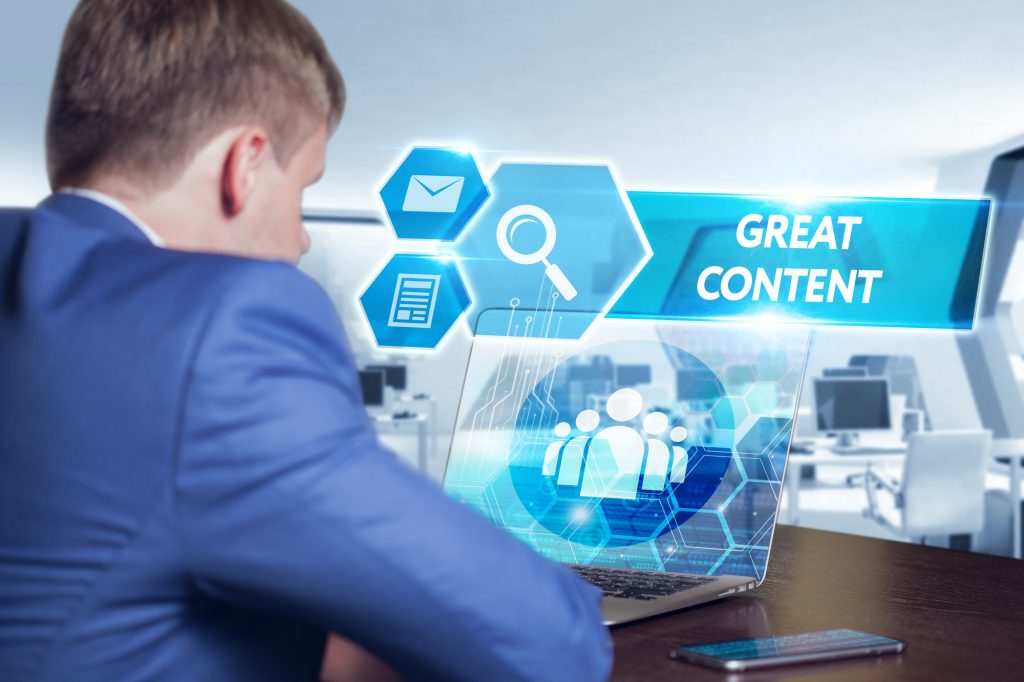 Getting started as a freelance graphic designer?
Is it time to start building your website?
If you're serious about freelancing, it's important to have a professional website to connect with potential clients. To get the most out of your website, there are a few things you'll want to keep in mind when building your site.
Below are the main characteristics of a good website, perfect for freelance graphic designers.
1. The Perfect Domain Name and Hosting Provider
When you are ready to start building your website, it is important that you choose a good, memorable domain name that is highly relevant to you and your graphic design business.
Consider using your own name as your domain name if possible. However, avoid using special characters such as hyphens or any misspellings that a user may find hard to remember.
You also need to decide how your website will be hosted and what platform you will use to build your site.
You may choose to use Wix or Weebly to easily and automatically create a website. However, a platform such as WordPress will allow for a bit more flexibility and can grow your website in the long run.
2. Easy-to-Find Contact Info
One of the most important characteristics of a good website is a contact page. If visitors to your site and potential clients are unable to contact you or if it is difficult to find your contact information, your whole website is pointless.
You are building a website to get clients, so it is crucial that your contact info is very easy to find by anyone who wants to work with you.
While you should have a dedicated contact page, it is also an excellent idea to put your contact info on each individual page of your website in a header or footer section.
Additionally, if you want potential clients to contact you, let them know! Make use of calls-to-action in your website copy in order to encourage potential clients to reach out and make themselves known.
3. A Focused Niche
If you want to be highly successful as a freelancer, it is important that you specialize and know exactly who you are marketing your services to. If you try to be everything for everybody you won't get very far as a freelancer.
By choosing a niche and narrowing down your focus on either a specific type of graphic design work or on a specific type of client, you will often find that you are able to charge higher rates and get more clients.
Before building your website, it's important that you imagine who your ideal client would be. Then, make sure that everything on your site, from the portfolio to the home page, is optimized for your chosen audience.
4. A Stunning Portfolio and Testimonials Page
If you're serious about freelancing, you need to have an amazing portfolio page on your website which showcases your work. Make sure to only put your best work in your portfolio for everybody to see, and avoid placing work in your portfolio that doesn't fully demonstrate your skills or expertise.
If you are focusing on a specific type of client or niche make sure that your portfolio is geared towards your ideal client and demonstrates the skills or styles you will be using for future clients.
Similarly to a portfolio, you should also consider having a page that is filled with testimonials from previous clients. Although you may not have many testimonials from the start, make sure to add these as soon as possible. Testimonials can be very useful for convincing potential clients to work with you.
5. A Visually Appealing Design
Particularly as a graphic designer, it's absolutely necessary that you make sure your design stands out and your website looks visually appealing. An appealing design is one of the best characteristics of a good website.
Like it or not, as a graphic designer, a poorly designed website speaks volumes about your design skills and professionalism. If your website doesn't look amazing at first glance, a visitor may immediately turn the other way.
Be careful about adding too much text and info on your homepage. More copy on your pages isn't necessarily better, and many times you can say more with less. Avoid making your pages on your website too cluttered. You should consider leaving plenty of negative space on your website and pages.
For more tips on optimizing your website layout check out our page layout ideas.
6. Services and Rates
If you want your freelance website to succeed, you need to have a services page of some kind that outlines what you can offer potential clients and exactly what you are capable of.
If there are specific types of graphic design projects you want to work on or you have a specialization, a services page is an excellent place to make this clear. Additionally, you may wish to have special packages for anyone who is ordering more than one project at a time.
You may also consider posting your rates on this page as well, making a separate web page to show your rates, or simply discussing rates once a potential client has contacted you.
7. Easy-to-Use Navigation
To make a good website, you need to have a simple menu on your website that links to all of the most important web pages on your site. A menu should be located on every page of your site and users should be able to easily navigate from one area of your site to the other.
Bonsai Finance is an example of a site with a great menu. Website visitors can easily find what they are looking for and get from one part of the site to another, without wasting any time in the process.
Most visitors have short attention spans. If your website is hard to navigate, potential clients may not stay on your site for very long.
The key to building excellent site navigation is to think like a visitor. Put yourself in their shoes, and make sure that each section of your site is easy to get to whether that be a contact page, a testimonials page, an about page or a portfolio.
Using the Characteristics of a Good Website
After building a great site there are still many marketing tasks you need to do to attract your clients to your website. However, by remembering the characteristics of a good website listed above you'll have an excellent tool for showcasing your skills and connecting with potential clients. You'll be well on your way to having a great freelance business.
Created your website? Ready to start getting more search engine traffic? Check out our SEO articles and tips now.