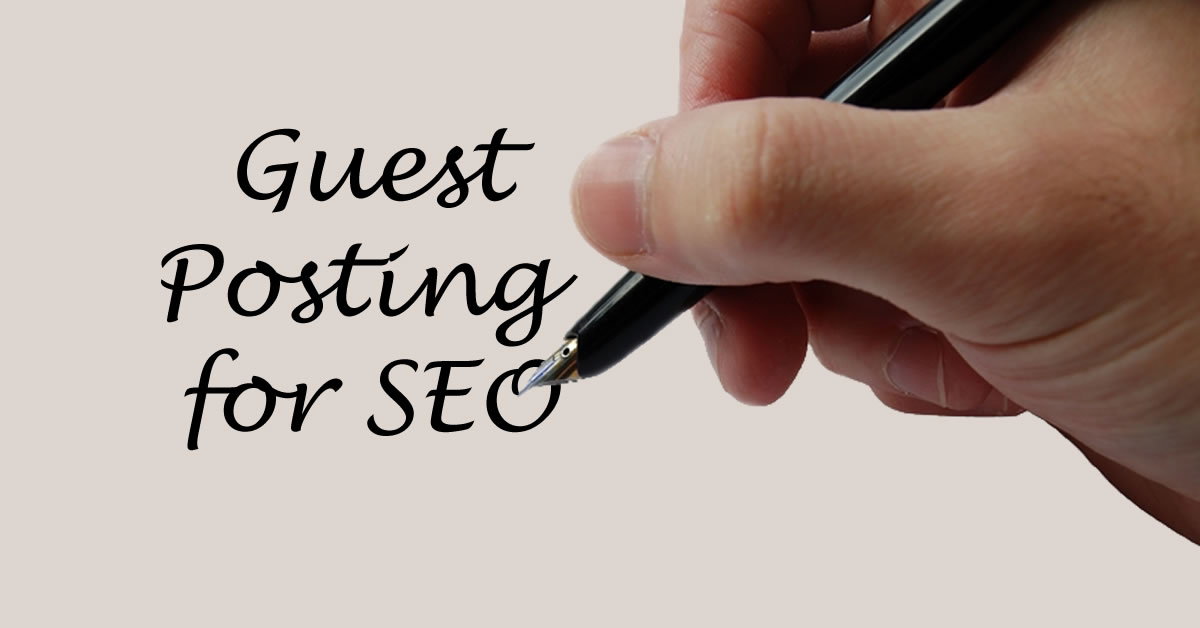 Guest posting for SEO refers to the process of producing content and publishing it on a website that is not yours. This approach is often used with blogs and is a remarkable way for a company to publicize its name and have a strong online presence.
Benefits of Guest Posting
Guest posting has several advantages. Firstly, it allows businesses to reach out to potential clients and market their products and services increasing the chances of a sale. It can also help businesses establish an online presence. The level of authority a company possesses is determined by the number of sites that allow it to guest post. It also increases websites' ranking on search engines.
Guest posting allows companies to establish strong relationships with authoritative websites. Writing remarkable content to be posted on a host website creates positive relationships with influential people and organizations. However, there are a few essential guidelines to consider when pitching a guest blog post on another blog.
Read the Guidelines
Read the guidelines for posting on the target blog and understand them well before you get in touch with the blog owner. This will help you get a better idea of whether the blog owner would like you to submit a full post or to pitch an idea. It will also help you determine whether you should have an account with a content management system such as WordPress, Joomla, or Drupal.
Personalize Your Email
It is important to personalize your email before contacting another blog owner. This will make it easier for people to identify you and the topics you write about. It will also help you to address the blog owner appropriately in your correspondence.
Many blog owners are restrictive about allowing other bloggers to post on their websites. If you find out that most guest posts for the target site are made by individual bloggers, present yourself as an individual blogger to the target site owner. Your skills as a guest blogger will make you stand out from the rest.
Do not forget to provide details on why you would like to guest post for the target website. Include links to your previous blog posts published in various websites. Be sure to highlight links to your blog posts that have attracted the highest number of social media engagements. This will help make you stand out from other guest bloggers.
Effective Ways of Pitching for a Guest Post
Throw in a number of different ideas if the guest post guidelines require you to provide story ideas. This will provide the target blog owner with a wide variety of story ideas to consider.
Features of a Good Guest Post
It is important to provide quality samples of your work for your guest posting. However, this is usually determined by the content style and format of the target guest blog. Ensure that your content style matches that of the posts on the target blog.
Timing a Guest Post Pitch
It is hard to get opportunities for pitching a guest post. Take advantage of the following situations when they arise.
When the target blog lists you, your product, or business in some of their posts
When the blog names you in any of their website or social media posts
When the host blog advertises another guest post
When the target blog announces that they are searching for guest posts
You should have a target audience to help you boost your post views. Blog owners love it when their sites gain popularity in various online platforms including search engines and social media. In addition, be sure to reply to readers' comments, inquiries, or queries. This will help you establish you as a reliable source of information about your industry.
How to Track Results of Your SEO Campaign
Since the major aim of guest posting is to drive traffic to your website or target blogs, you need to track your results and know how you are doing. Create an advanced segment in Google Analytics. Once you have created it, learn to include the segment in your post and determine the best online marketing strategy that will produce maximum traffic.
Be sure to analyze the data generated by your Google analytics to help you determine the effectiveness of your guest posting SEO strategy. Assess the amount of traffic and conversions generated by your guest posts.
Tips for Creating Quality Guest Posts
It is not about you! Bear in mind that your guest posts should not be about you, your products, business, or services. A guest post should provide valuable information instead of acting as an advertisement. Reserve any additional information about your business for the author's bio. Your posts should focus on providing information that your target audience would actually find useful or valuable. Put yourself in the shoes of the target audience and determine the questions they have about certain issues relevant to your business or organization that need answering.
Format Posts to Match Your Target Site
Before you start creating content, check the posts on the target blog. Make sure you include any special formatting in your writing to match the format and style of the target site. Add headers, images, quotes, and bold text if necessary.
Link Building
It is important to include links to relevant web pages of your target blog in your content. This will prove to the target blog owner that you are familiar with his blog. One of the most efficient means of doing this is by searching for the site domain and keywords. This will allow you to obtain links to leading posts on specific keywords so that you can link the keywords with the one in your post. You can also mention individual products like books and special offers.
Include a Call to Action
Ensure you include a call to action in your post. This will encourage your readers to take some action after reading your post, which could lead to increased sales.
Many people find it difficult to manage their own blogs while pitching for stories on other blogs. Guest posting offers bloggers opportunities to establish mutually beneficial relationships. You may ask other guest bloggers to post on your site to give your readers quality content with a different angle and point of view.